Printed wristband: A silicone wristband with a logo or message that is printed flat on the surface of the wristband. These messages are glossy and smooth to the touch.
Wristband Bros Spin Zone:
Printed wristbands, sometimes called "screen print" or "flat print," are a kooky bunch. They can be quite detail-oriented, but are prone to disappearing acts. If this print type was a magician, it would be this guy.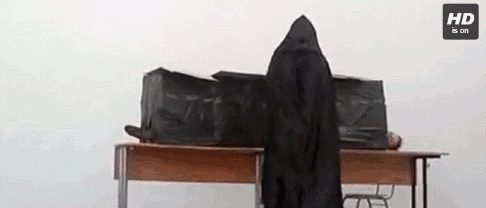 You're not exactly selling us on these flat print bands, Mr. Wristband Bros! I know, I know. And we do recommend against them in a lot of cases. However, they do have some definite advantages,
So what are the benefits of printed wristbands?
There are a couple of key advantages to going with the flat print. Firstly, you can get much more detail in your print than with our other print methods. There can be color gradients, which is not possible with debossed and ink fill. It's also possible to use this printing method on the interior of the wristband, which provides greater visibility for an internal message than your standard embossing would.
Yes, there is a wear concern. This type of print doesn't adhere to the silicone over the long-term as well as an ink filled wristband would. But if you're expecting these to be worn at an event and that one day of use is paramount, a printed wristband might be exactly what you need.
So that's that. Sometimes the world really is flat. Particularly when the world you're talking about is printed wristbands. Speaking of which, why not create some printed wristbands of your own today?