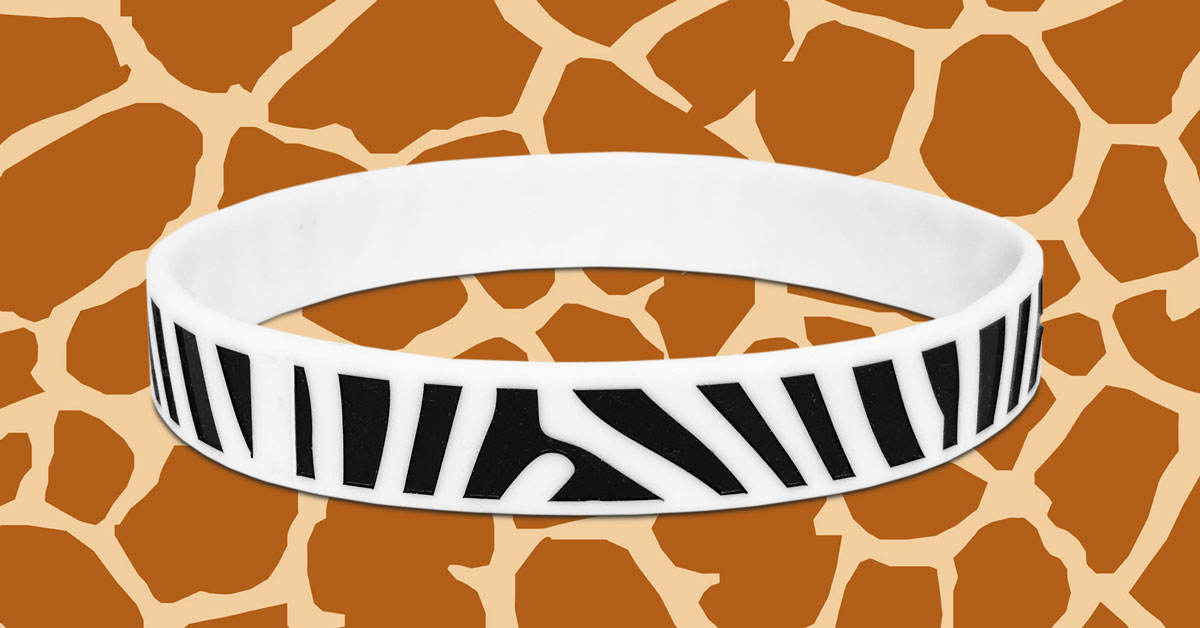 Heading on a safari? Or maybe your wrist is already on one. At least it would be if you order a custom wristband with animal print. The wristband above is making all the zebras really confused. Are you pro Zebra? Or did you kill one of our friends? I don't know whether to hug you or run for the hills!
Don't worry zebras, we'd never harm you! That wristband is simply an homage to your amazing black and white patterns. They're irresistibly spellbinding!
If you're looking to spice up your next wristband, why not add an animal print! Start designing your amazing wristband today!