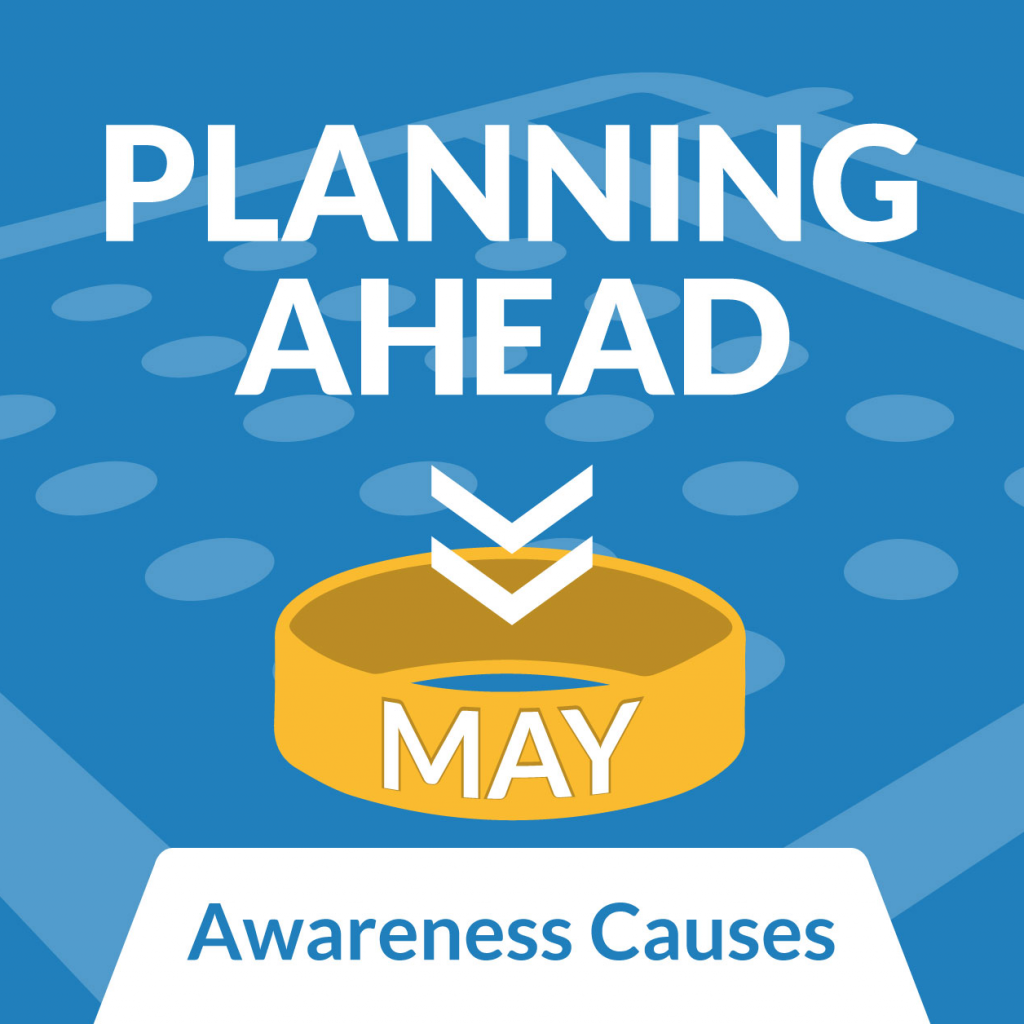 May we suggest a great use for custom wristbands? (See what we did there?) Raising awareness for important causes is one of the best ways to use the promotional power that wristbands offer. Keep reading to see what important causes are represented in May, and remember to order in advance to take advantage of free shipping!
May's Month-long Awareness Causes:
May's Awareness Days:

Ready to support a cause you're passionate about? Take advantage of our free shipping by ordering at least 14 days in advance!
Did we miss any important causes? If so, let us know!