Make A Flat Classic Wristband, The Easy Way
Every single Flat Classic wristband is printed with love and attention at our Rhode Island print shop. Starting with a blank canvas exactly matching our Classic Wristband, we then print a sharp, resilient print directly onto the surface of the wristband.
Use our industry-best online design tool to add a unique message onto the wristband color of your choice. We have 19 popular silicone colors to choose from! Your message or artwork can be printed in a vibrant white or black ink. The flat print type is perfect for designs with a lot of small detail. And with a special silicone-based ink, this print is incredibly wear-resistant!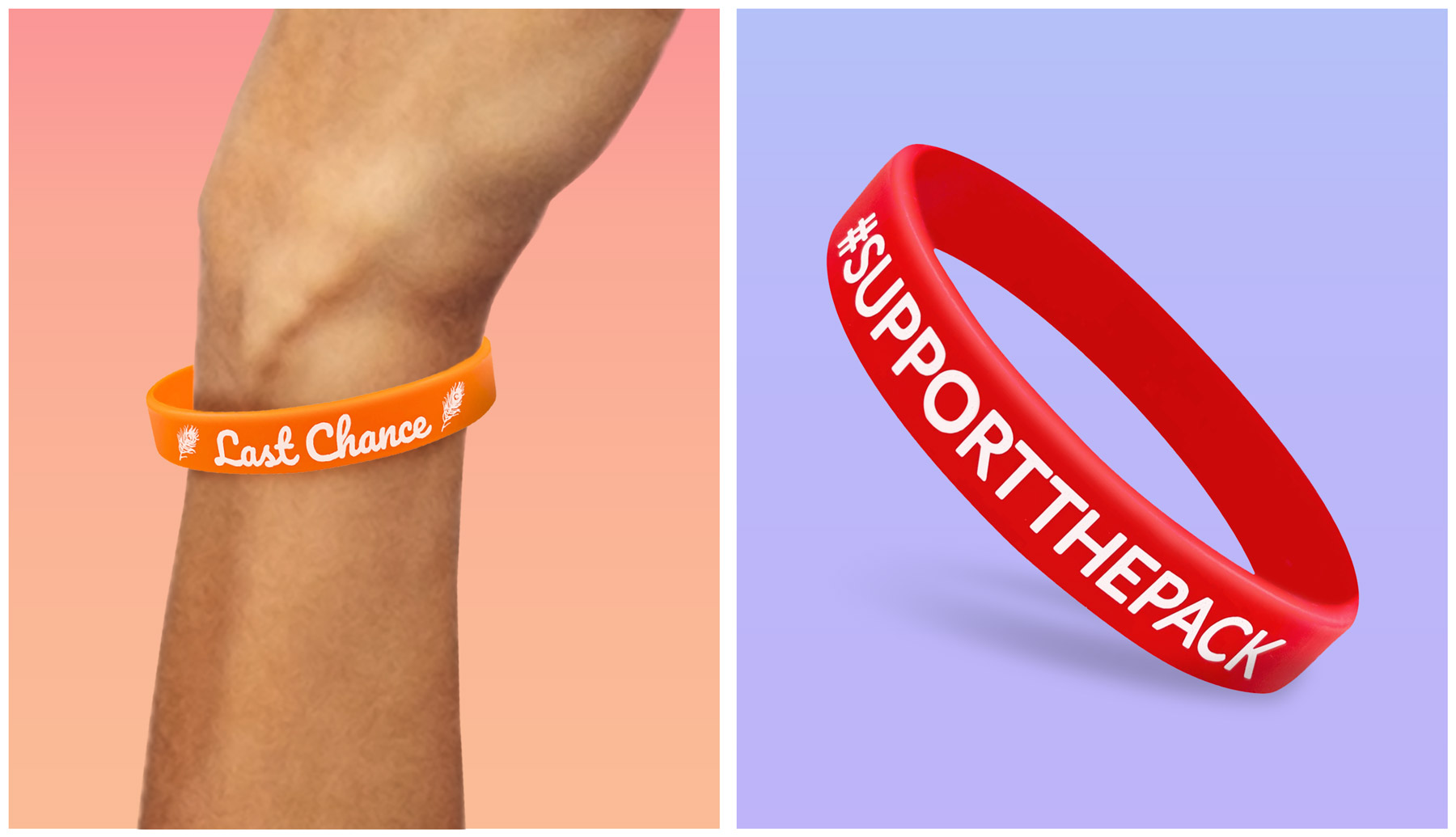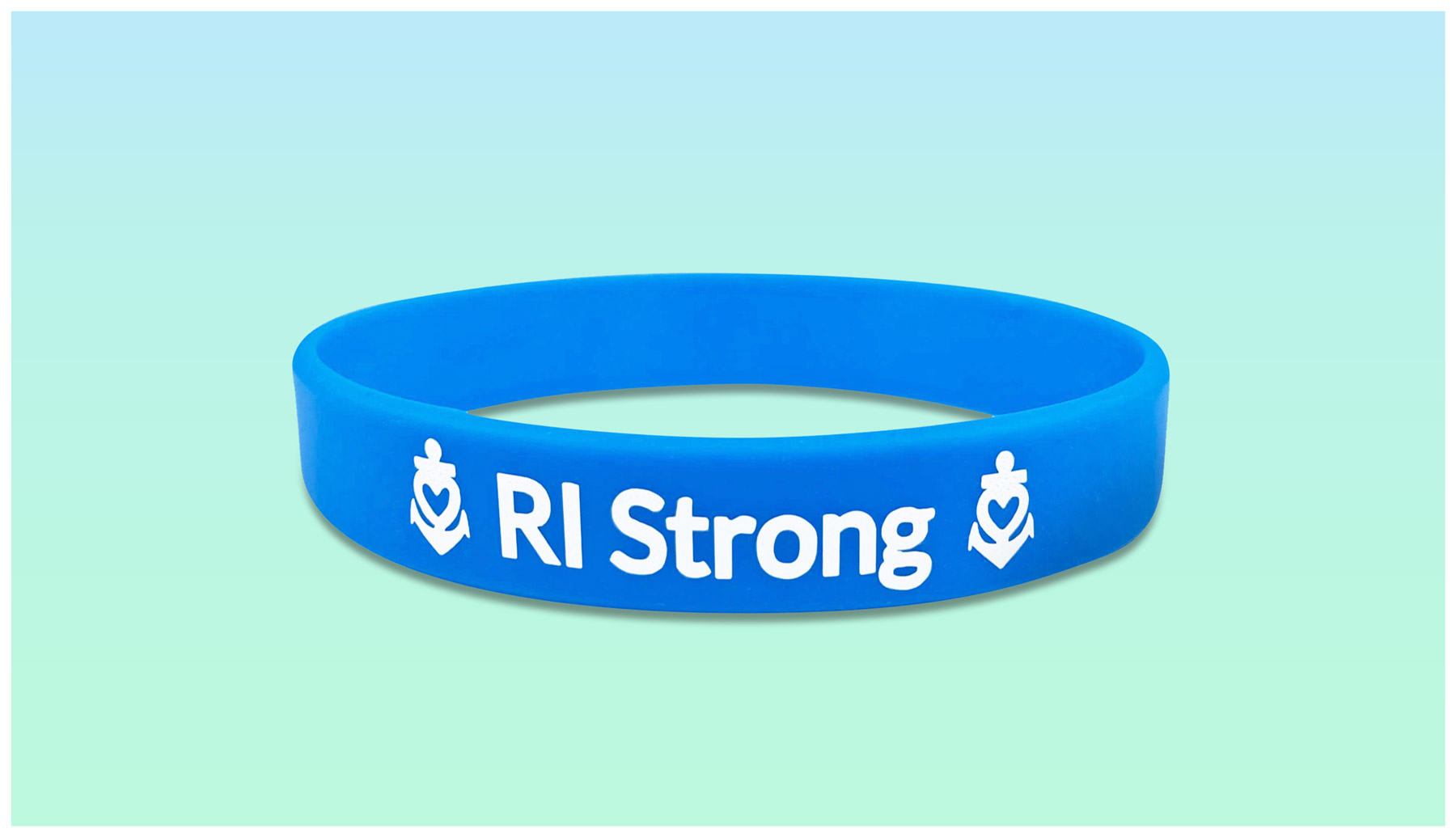 People Make Flat Classic Wristbands For...
Fundraising. The economics of the wristband fundraiser are not hard to understand. Check this quick example: You purchase 300 wristbands at 62 cents per wristband. That brings your total cost for 300 custom made products to just $186. At that cost, you'll only need to sell a small portion to cover your expenses. If you sell the items for $3 each, you'll need to sell just 62 wristbands to recoup your expenses. If you sell the items for $5, it'll only take selling 38 wristbands (out of 300!) to get into the profit. Those economics are what make this promotional item so popular as a fundraising tool.
Promoting A Business. As small business owners ourselves, we understand the importance of marketing on the cheap. We print Wristband Bros wristbands and hand them out to customers for free. We've done the same for our keychain product. Why can we afford to do this? Because unlike expensive t-shirts or heavy coffee mugs, wristbands are inexpensive and really affordable to ship. It's the perfect low-cost promotional tool for our business. And it can do wonders for yours, too!
Building A Brand. Getting your name out there isn't easy. We've helped hundreds of clothing, social media, and lifestyle brands promote themselves without breaking the bank. One customer sells shoes online. In every single photo he posts, his hand is holding a shoe and on his wrist is a wristband with his company logo on it. That's just one example of an easy way to boost your brand with wristbands.
Raising Awareness. The original, landmark use cases for wristbands raising awareness of important causes are the Livestrong yellow wristbands (cancer awareness) and the I Heart Boobies wristbands (Keep A Breast Foundation). Since those two campaigns in the early 2000's, literally hundreds of thousands of organizations big and small have used wristbands as part of their "get the word out" strategy. We know because we've produced a whole heck of a lot of them.
Commemorating Events & People. The custom wristband is used to recognize and remember important dates like weddings, graduations, bachelor parties and more. It's also common to memorialize the life of a person with a wristband. This product is the most popular custom item used to remember things big and small.
Inspiring & Motivating Others. The Classic Wristband is perfect for adding short, bold motivational messaging. Whether your message be INNOVATE, KEEP GOING, WWJD?, BE A TEAM PLAYER or something else, the common denominator is pure inspiration found right on your wrist.
Having Fun With Friends. Our customers have a sense of humor and it can be found in their messaging on a daily basis. For instance, one customer created a design saying, "All My Friends Are Eggheads." Now, we can't vouch for the truth of that statement. But somewhere out there, a customer of ours is walking around calling their buddies eggheads every time they walk in the room. If that ain't beautiful, we don't know what is.
Additional Details:
Material: 100% Silicone Rubber.

1/2" wide wristband, available in Youth, Adult, and Extra Large fits.

Printed in Rhode Island, USA.

Delivery as quick as seven days when choosing our Rush Delivery option.
Available print styles: Flat Print.
Use Our Important Date Calendar to Guarantee Delivery by Your Event.