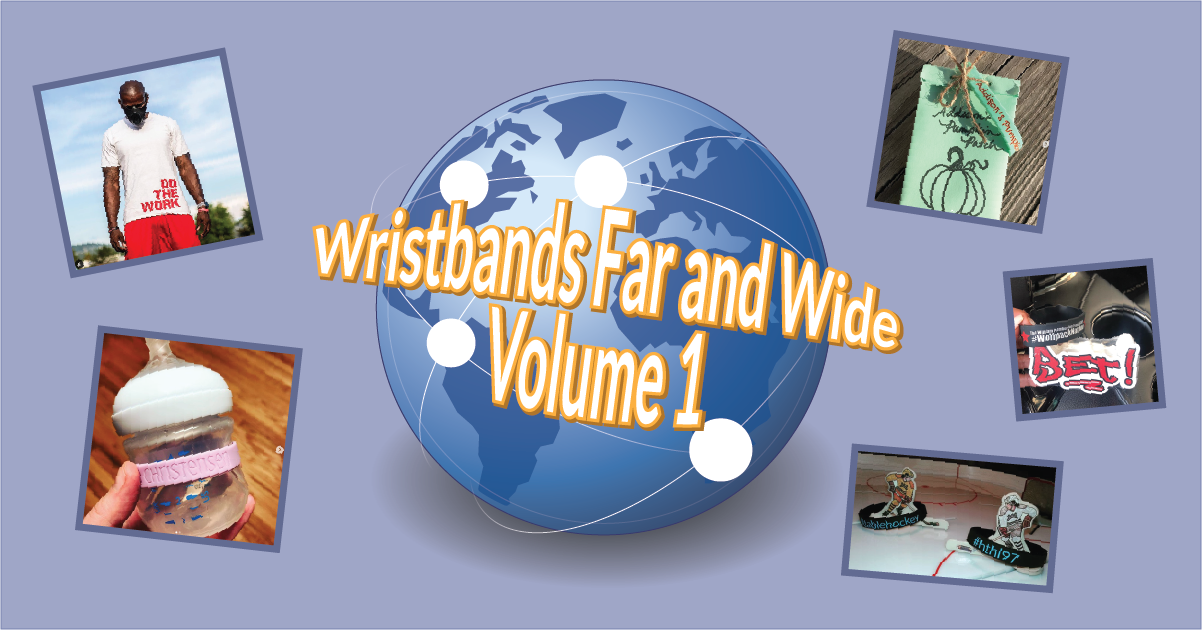 It's the social media age, and while that comes with both positives and negatives, we do enjoy keeping up with our customers. We're very fortunate to have made millions of wristbands for people all over the globe, and thanks to Instagram, we get to see their silicone creations enjoy a life after they've left our hands. Today, we wanted to share a few of our favorite customer Instagram posts with you.
Talk about motivation. If this picture of DeWayne doesn't make you want to run through a wall then we don't know what to say.
A bubble hockey league!? We'd be lying if this didn't warm up every inch of our New England hearts.
This is one of the more creative uses we've seen for our wristband! Durable name tags for a babies bottle…. genius!
A cute wristband accompanying a lovely package full of pumpkin seeds makes an incredibly thoughtful gift to spread awareness for childhood diseases.
Finally, some sleek wristbands and cool stickers to commemorate a life and help people to fight depression and prevent suicides.
Have you designed some wristbands that you want to share? Post them and tag @WristbandBros and #ExpressWhatMatters to be featured!