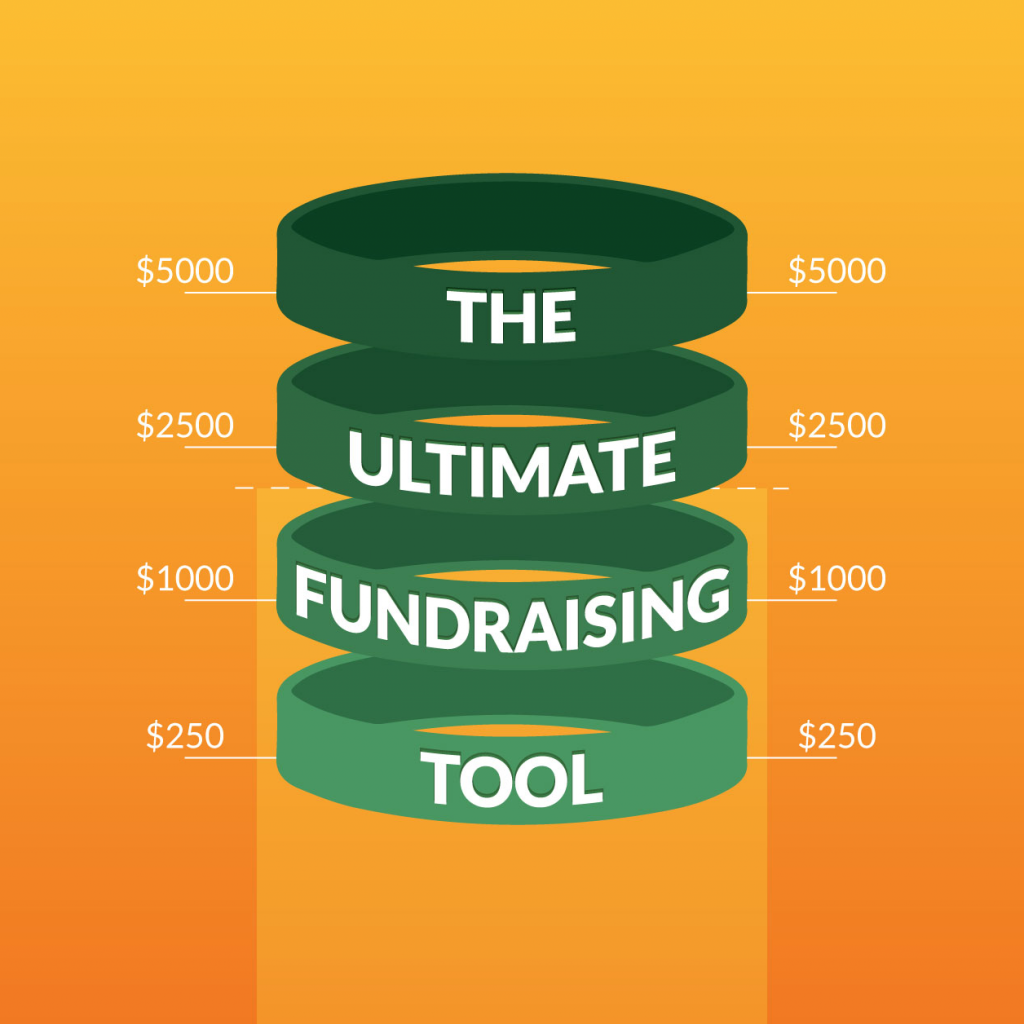 Wristbands are perfect for fundraising. Leveraging their promotional power while ALSO raising money is a one-two knockout combo. And designing a wristband for your next fundraising campaign is a lot easier than you think. (Unless you already think it's super easy. Then you're right.)
What do they cost and how much money can I raise?
Sometimes you gotta spend money to raise money. Fortunately, wristbands are one of the most affordable custom products on the market.
Take a look at the table below. You'll see we have some serious economies of scale at play. All of these figures are based off of our best-selling Classic 1/2″ wristbands with 1-ink fill color:
Quantity
Cost Per
Wristband
Total Cost
Total Revenue
@ $5 each
Money Raised
100
$0.90
$90
$500
$410
250
$0.60
$150
$1,250
$1,100
500
$0.45
$225
$2,500
$1,275
1000
$0.29
$290
$5,000
$4,710
2000
$0.25
$500
$10,000
$9,500
100 wristbands will run you about $90. If you turn around and sell those for $5 a piece you'll have $500 in revenue. Now I'm no child of Mr. and Mrs. Mensa, but I'm pretty sure that means $410 in profit.
For those of you who believe in the "go big or go home" approach, the fundraising potential is even greater! At larger quantities the cost per wristband drops dramatically.
If you order 2,000 wristbands, the cost will drop from $0.90 cents per wristband all the way down to $0.25. That means for a total cost of $500, you gain the ability to sell $10,000 worth of wristbands which would equate to $9,500 in funds raised.
3 Quick Tips for a Successful Fundraiser
1. Share an Impactful Story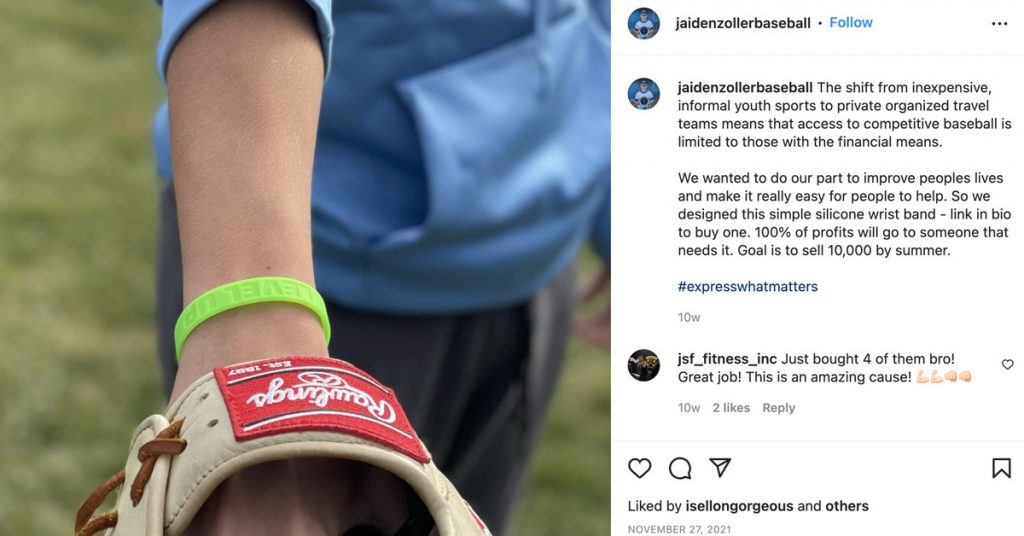 You need to educate others to generate awareness about your cause. A concise and powerful story is something that people can easily understand and be compelled to share with others. Make sure whoever is selling your product is relating the story correctly. And make sure your wristband design tells the story on its own. The easier you make it for people to understand the value of supporting your cause, the more money you'll raise.
2. Leverage Social Media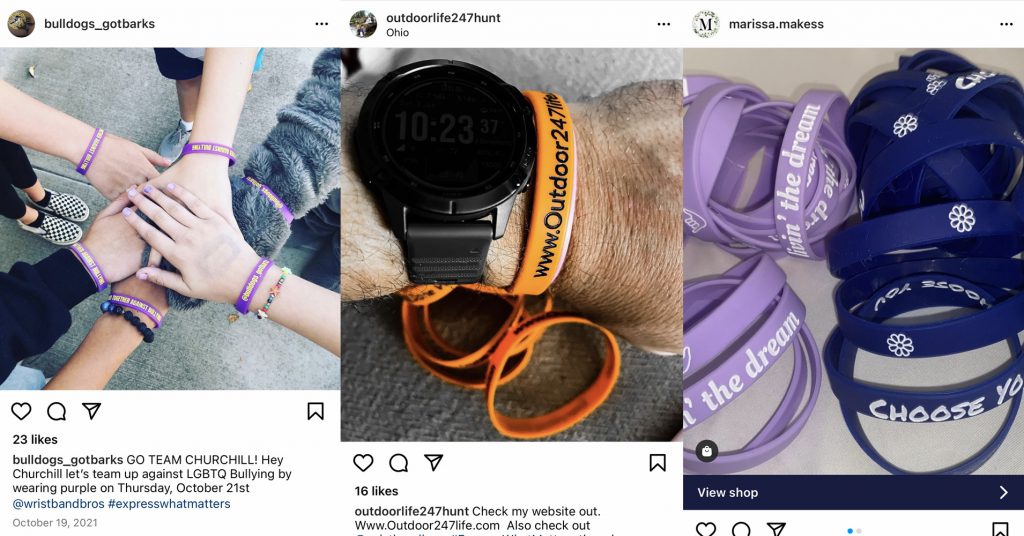 Successful fundraisers rely heavily on social media sharing. Don't be shy, post early and often! And if you do, make sure to tag Wristband Bros and #ExpressWhatMatters for a chance to win $100 in store credit!
3. Lean on Your Community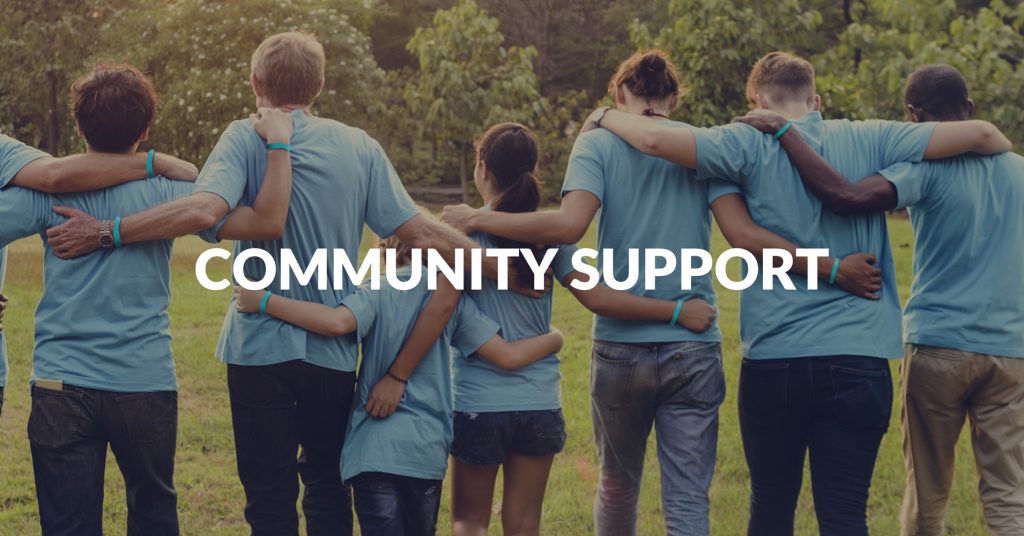 Ask local shops if they'd be willing to sell some wristbands at their register. Perhaps a local business would buy some in bulk to hand out to their customers. Or maybe volunteers will take small batches and help in the leg work of selling the bands. If your fundraiser has a worthy cause at its center, your local community will often rise to the moment and support your campaign.