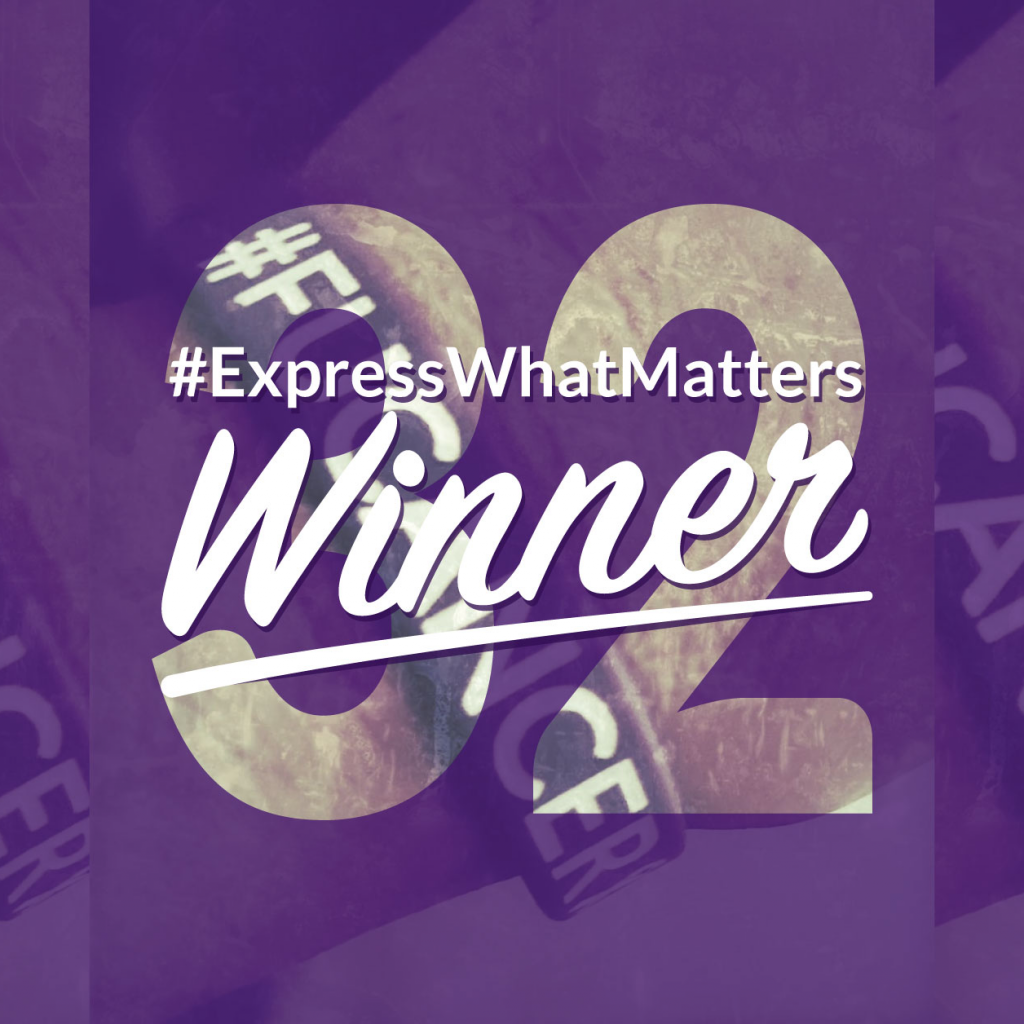 February might be the shortest month, but it still deserves a giveaway! Time to announce another $100 #ExpressWhatMatters winner. Keep reading to see who won and learn how to enter for your chance to win.
Before we get to our winner, remember to enter for your chance to win a $100 Wristband Bros gift card!
All you have to do is post a picture of your wristbands on social media with the hashtag #ExpressWhatMatters and tag us @WristbandBros. A new winner is selected monthly! Entries are valid on Twitter, Facebook or Instagram.
February's winner is Sue from Manchester, NH!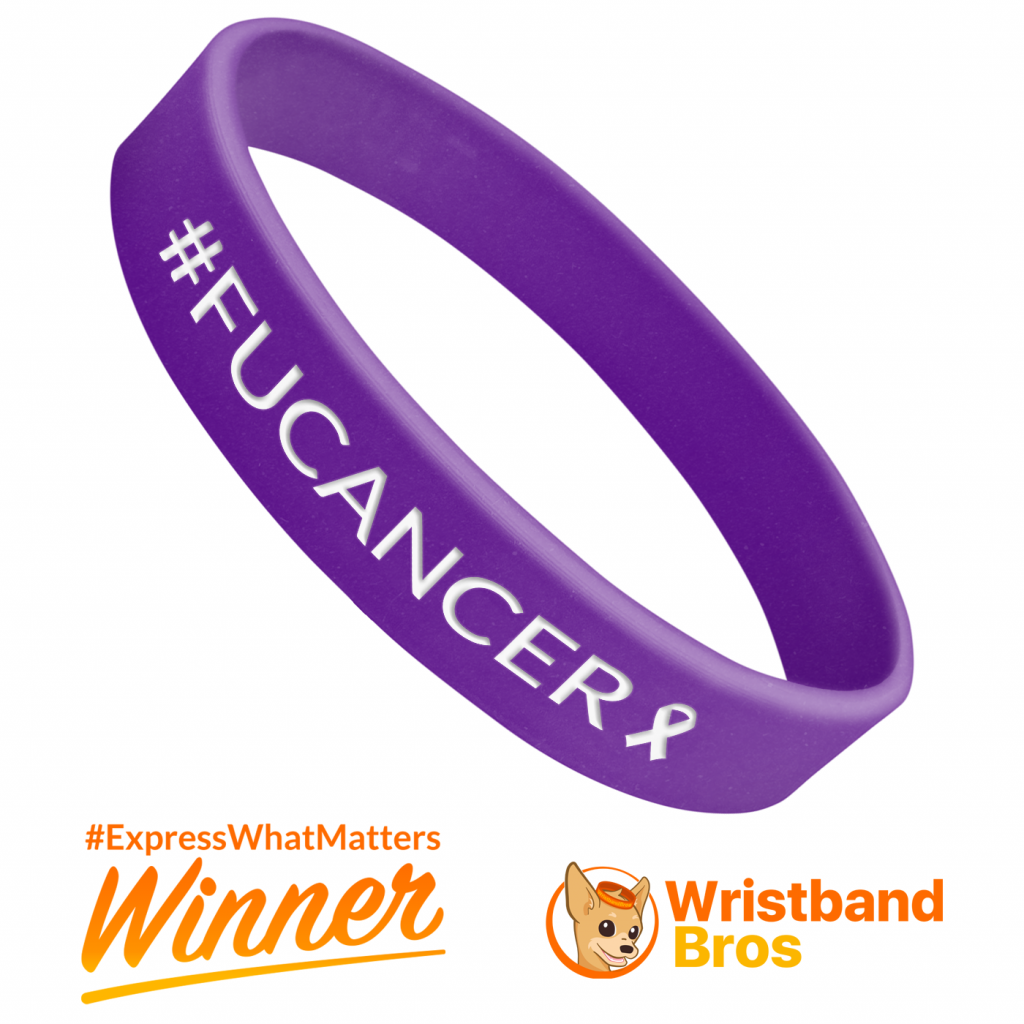 Sue customized our Classic 1/2″ wristbands with a message we can all agree with. #FUCANCER indeed. We hope this gift card can help raise money/awareness for whomever is impacted by this terrible disease.