Our custom wristbands are made of more than just silicone. They are made with passion, dedication, and the will to express what matters. These ideas are what begin the process, but it's the customer who brings these ideas to life to create something unique. One group that is bringing their ideas to life with custom wristbands is an incredible group called Fully Focused Sports & Fitness.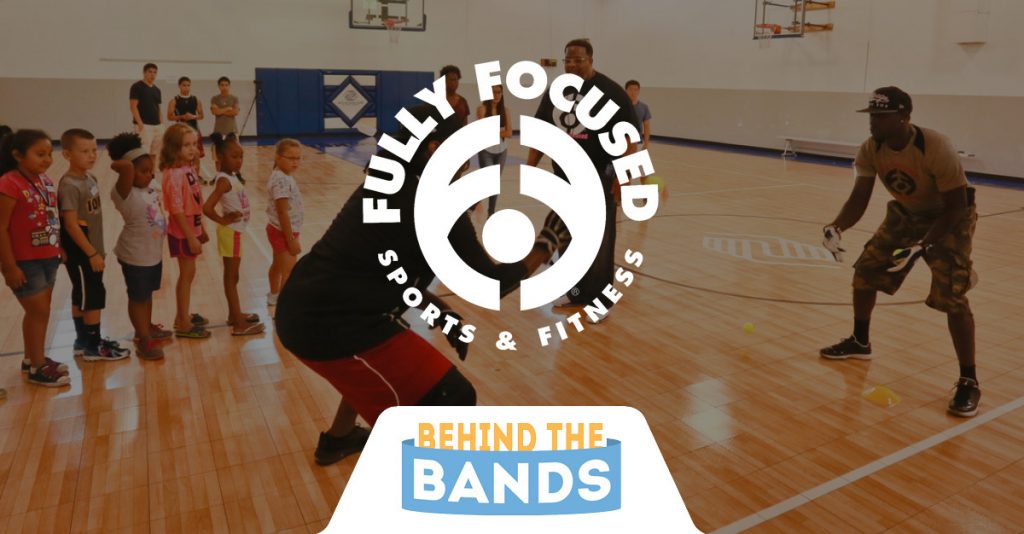 Fully Focused Sports & Fitness created something unique in 2014 with CEO and President William Stokes. As a well-accomplished college athlete, Stokes had a passion for the world of sports and fitness. He paired that passion with business at Waldorf University where he earned his bachelor's degree in business management. Stokes is now in pursuit for his masters in Project Management and International Business. As a result of this background, Stokes started Fully Focused Sports & Fitness.
Fully Focused is a working machine of coaches, athletes and fitness professionals from all backgrounds. By uniting their passion for helping others succeed, the staff dedicates themselves to providing high-end service and support. One of their most recent projects was the development of the Focus Up Foundation.
Focus Up

This registered 501(c)3 nonprofit organization focuses on youth development through sports, education, and community involvement. As mentors, the Focus Up Foundation works hard to maximize the potential of the youth in their community. The organization hopes to instill long-term confidence in their local youth and help them in achieving an optimal level of health and happiness.
We collaborated with Focus Up for their first annual Focus Up on Mental Health 5K supporting Mental Health Awareness. They provided awareness wristbands in green to support a total of 78 participants who took on the challenge. Their passion for health goes far beyond physical goals, and we appreciate the work they are putting in to make a difference in the lives of others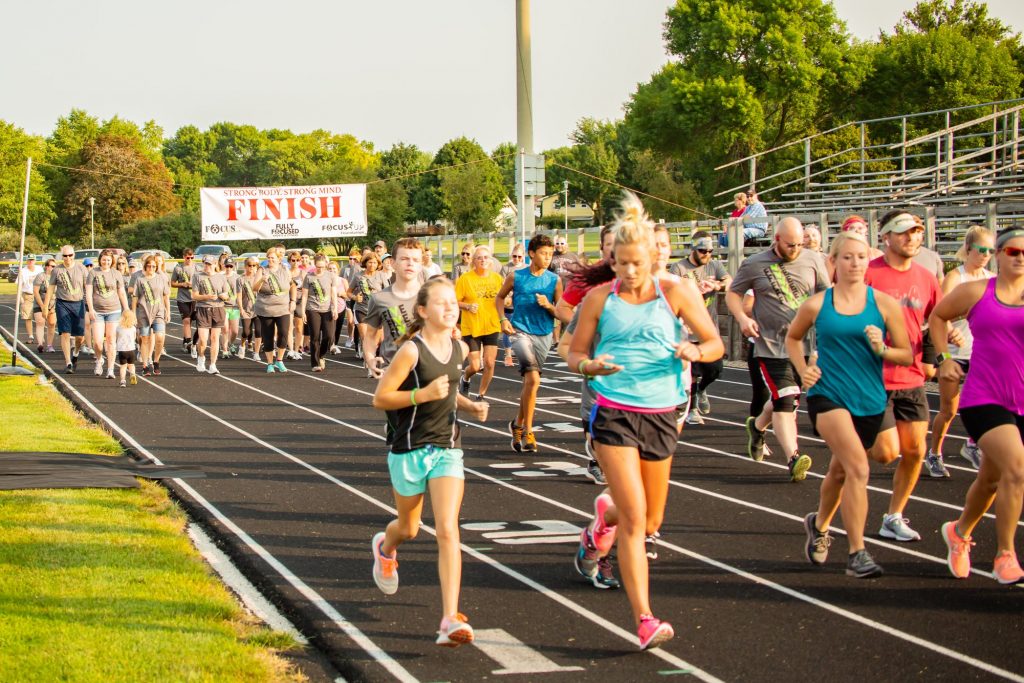 The Office
Since Fully Focused first emerged, the company has grown in size and experience. With hard work, dedication and loyalty to their mission, the Fully Focused team was blessed with a recent opportunity to take their movement to the next level.
Easily accessible from I-235 on Hubbell Avenue and centrally located near the East side of downtown Des Moines, Iowa, you can find Fully Focused as part of a newly-developed project called The Office. The Office includes Y.O. Fitness, B.F.A (Big Ferns Army), the Focus Up Foundation and Focus Gear. The Office occupies 8,200 square feet and includes a gymnasium downstairs, matted rubber workout space with free weights, workout and cardio machines, turf area, aerobics dance floor, locker rooms and a sauna.
The new facility provides a platform for health and fitness specialists to work independently, or collaboratively, to build brands of their own. With these new additions, The Office hopes to assist personal goals of all kinds. This support system aims toward optimizing health and well-being within the individual by training the physical muscles of the body, but fully focusing on the most important muscle, the human brain.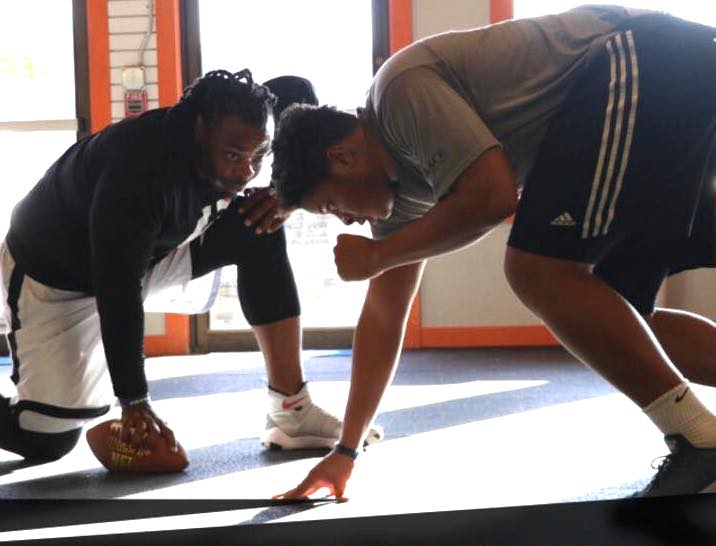 No matter what you're looking for, The Office has something for you. They offer a wide range of services and activities for any client at any age. Whether it be personal training, sports recruitment, or dietitian services, the company is dedicated to helping you reach your goals. The experience, creativity, and intelligence of the staff will certainly help you achieve your goals at your fullest potential. The staff are dedicated to providing a unique strategic management and career advisory experience to meet that standard.
The Fully Focused Wristbands
WristbandBros partnered with Fully Focused in early 2016, so we have produced many wristbands for them over the past few years. As one of their first vendors, we have supported their brand awareness from the beginning. Creating their own legacy, you will continue to see this organization as they prepare to launch their Focus Gear apparel collection this upcoming fall. Above all, we can't wait to see their brand grow and the goals they accomplish.
These wristbands are one of many we have created with Fully Focused over the past few years. This style exhibits our classic style band with with debossed messages in white ink. The design here features custom logos provided to us by the Fully Focused team.
WristbandBros appreciates and supports Fully Focused and their will to #ExpressWhatMatters. Be sure to follow them on Facebook, Instagram, and Twitter for the latest news and updates!