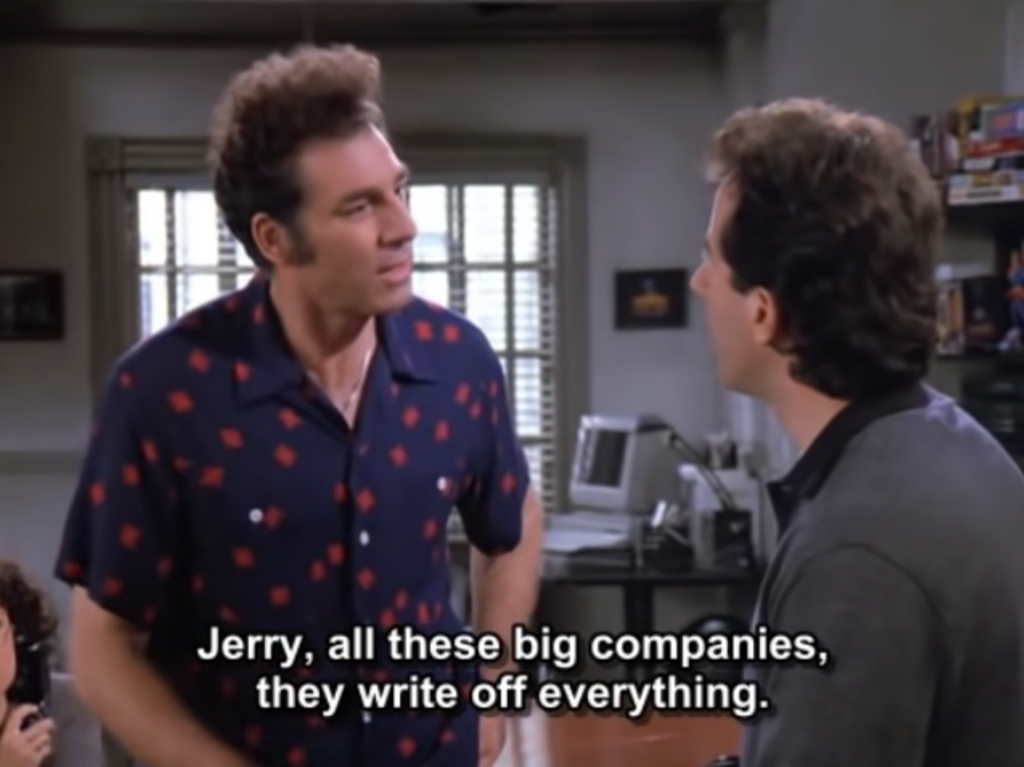 It's the end of the year and tax season is right around the corner. Of course, you know what that means… Time to scramble and itemize all those expenses in order to lower the debt we owe the tax man!
You know what makes a good write off? Wristbands! There's still time to get your order in for some custom promotional wristbands. Or if you don't have a use for them yet, you could always get a gift card.
Ready to order some write-off wristbands?
Start Designing
Curious to learn a little more about write-offs? This classic scene from Schitt's Creek might help: