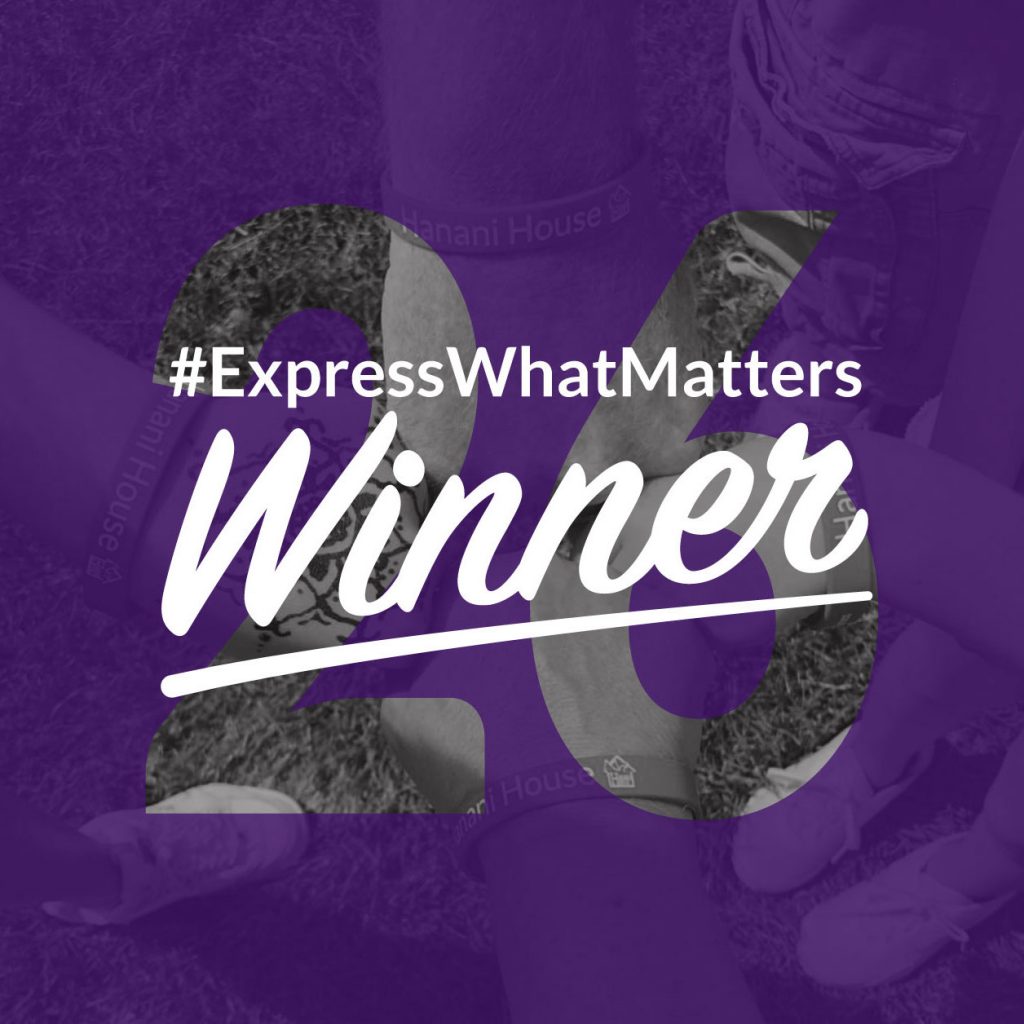 It's about that time to announce another $100 gift card winner of our monthly #ExpressWhatMatters giveaway. Let's get to it… Drum roll please!
Before we get to our winner, remember to enter for your chance to win a $100 Wristband Bros gift card!
All you have to do is post a picture of your wristbands on social media with the hashtag #ExpressWhatMatters and tag us @WristbandBros. A new winner is selected monthly! Entries are valid on Twitter, Facebook or Instagram.
And finally… August's winner is Tonya from St Louis, MO!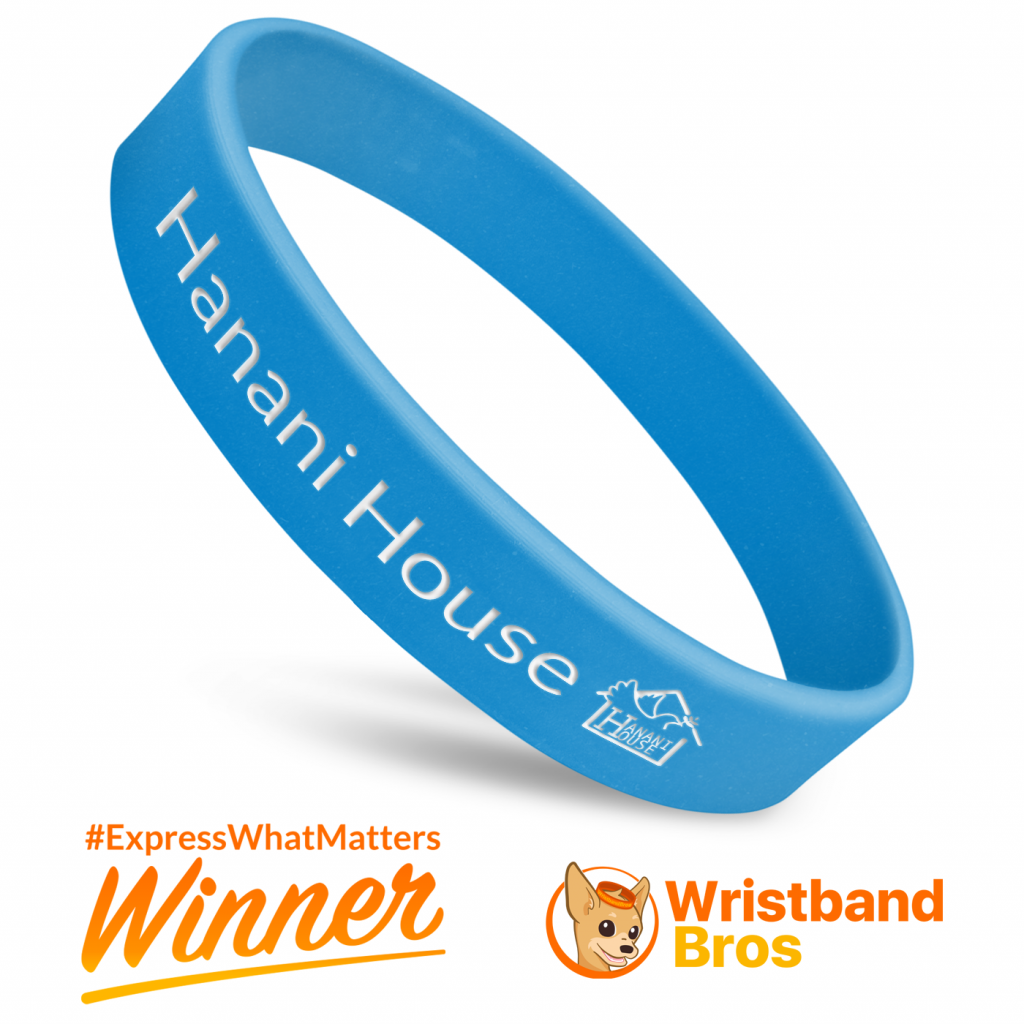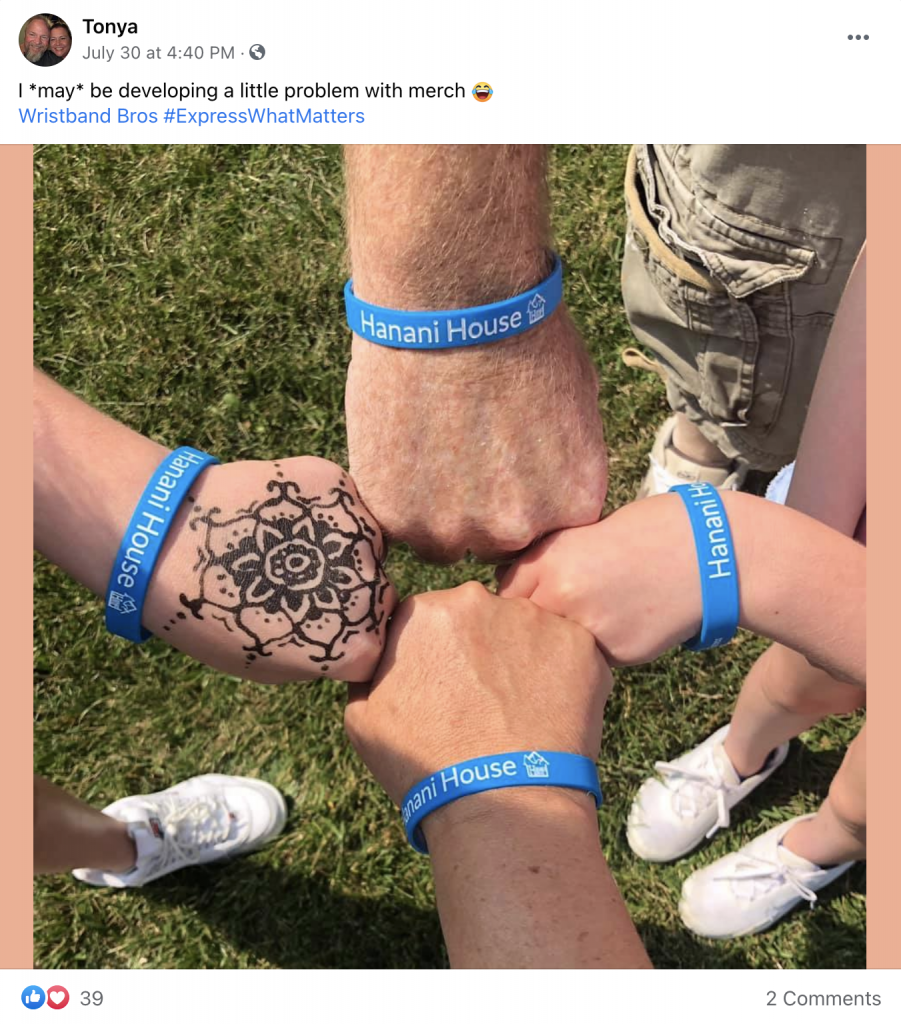 Tonya customized our Classic 1/2 Inch Wristbands to promote the Hanani House, a non-profit that provides recovery housing, free recovery support services, referrals to community resources, and some housing assistance to those in 12 step recovery from substance use disorder. Congrats on being this month's winner of $100 in Wristband Bros bucks, Tonya!