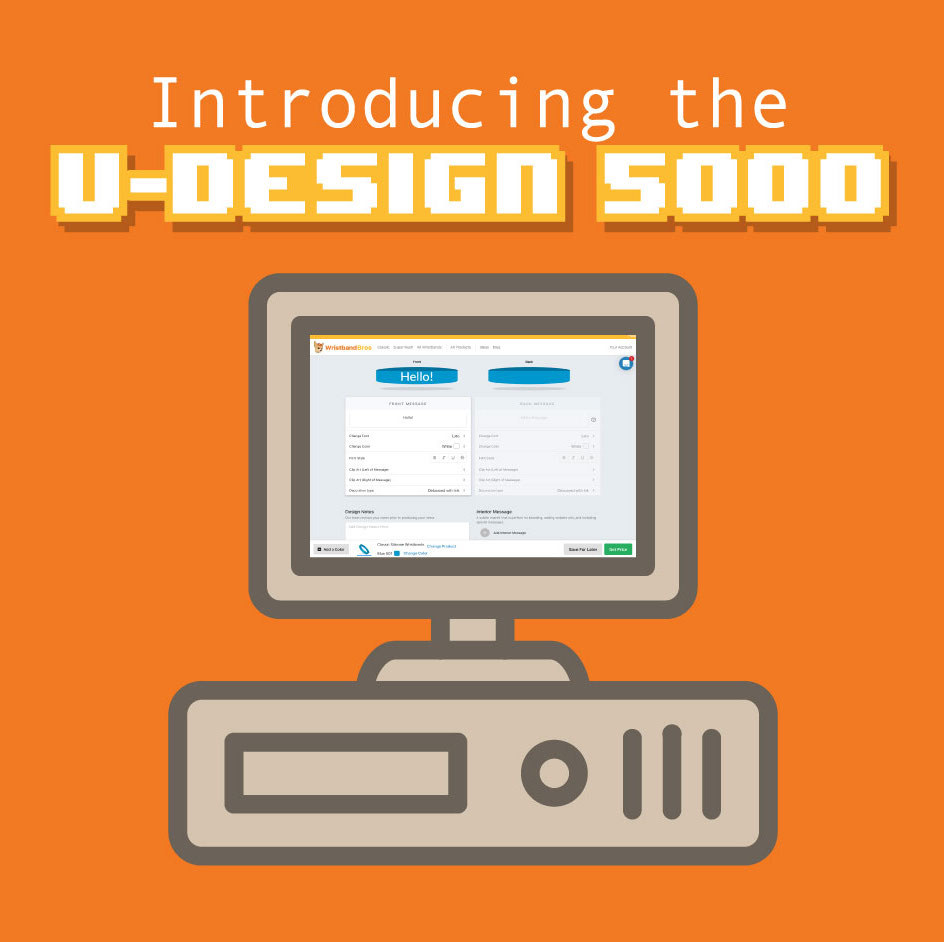 Meet the U-Design 5000. Crafted in our secret research facility deep under Mt. Vesuvius, this state of the art design tool will take your wristband designs to new heights!
An Improved Design Experience
The new version of our online design tool is a familiar, yet greatly improved experience that grants you a whole new suite of customization options. Let's take a look under the hood:
1. Front & Back Messages
Like our old designer, you can customize the messages you want on the front and back of your wristbands, but now there are two new options:
Your text can now be split into multiple lines.
You can

underline

, bold, italicize, or strike-through your message.
2. Design Notes
This section is unchanged. If there's anything you want our design staff to do, leave them a note here and we'll do our best to make it happen!
3. Interior Message
A brand new addition that was highly requested is the ability to add a message to the inside of your wristbands. Say no more! Now you can.
4. Upload Artwork
As always, you can still upload custom artwork or logos to be printed on your wristbands.
5. Wristband Color Selection
You can now break your wristband order down into multiple color combinations. Simply click 'Add Color' and start customizing! To edit existing color combos, just click the image of the wristband at the bottom. Here you can also change the style of wristband that you are designing.