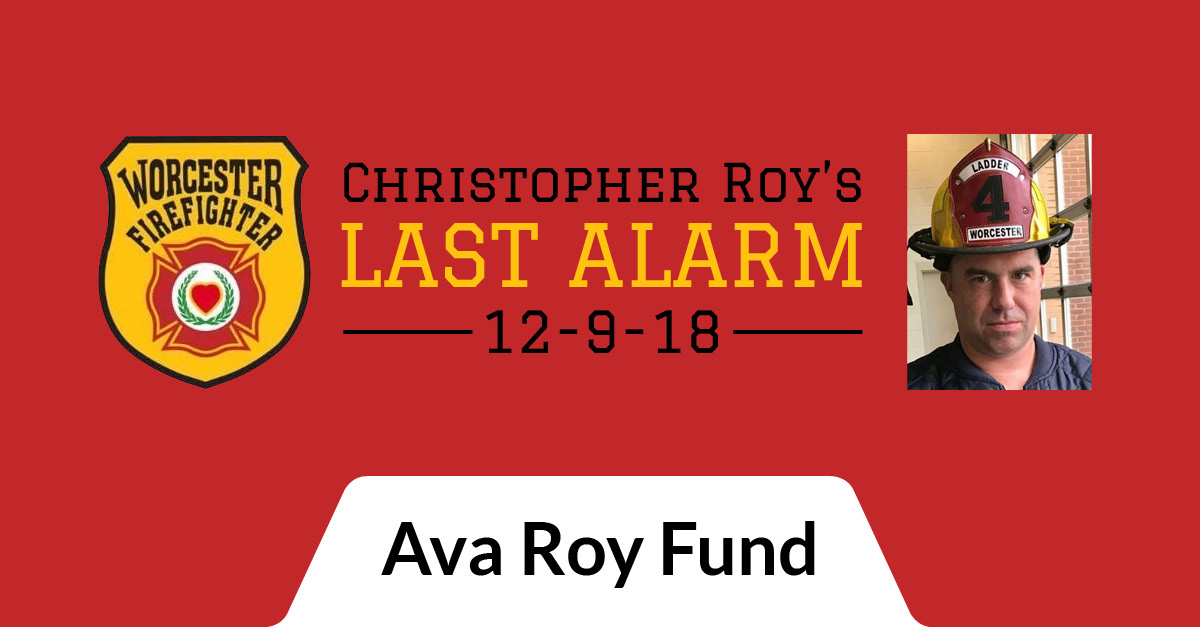 When tragic events happen, we try to help however we can. That often involves us donating custom wristbands to be used for fundraising, and this is currently the case when it comes to the Ava Roy Fund.
Many of you probably haven't heard of the recent fire in Worcester, MA that resulted in the death of a firefighter. These tragedies tend to remain in local news so we'd like to spread some awareness for it. This hits close to home for some of the Wristband Bros team who live in Massachusetts and have firefighters in their family.
Worcester Firefighter Christopher J. Roy died while responding to a five alarm fire on December 9, 2018, which happened to be just days after the anniversary of the famous Worcester Warehouse fire. The tragedy of this loss is only compounded by the fact that he was the single-father of his 9 year old daughter Ava.
As you can imagine, there has been a tremendous outpouring of support, which is heartwarming to see, especially around the holidays. If you feel inclined to donate to Ava Roy's future, below are some ways to contribute to the fund:
By mail: Checks may be made payable to the AVA ROY FUND and mailed directly to the Worcester Fire Department Credit Union, 34 Glennie St, Worcester, MA 01605
Online: Good Jake Fund on GoFundMe
If you would like a wristband, get in contact with us and we can put you in touch with the family who is selling them locally.