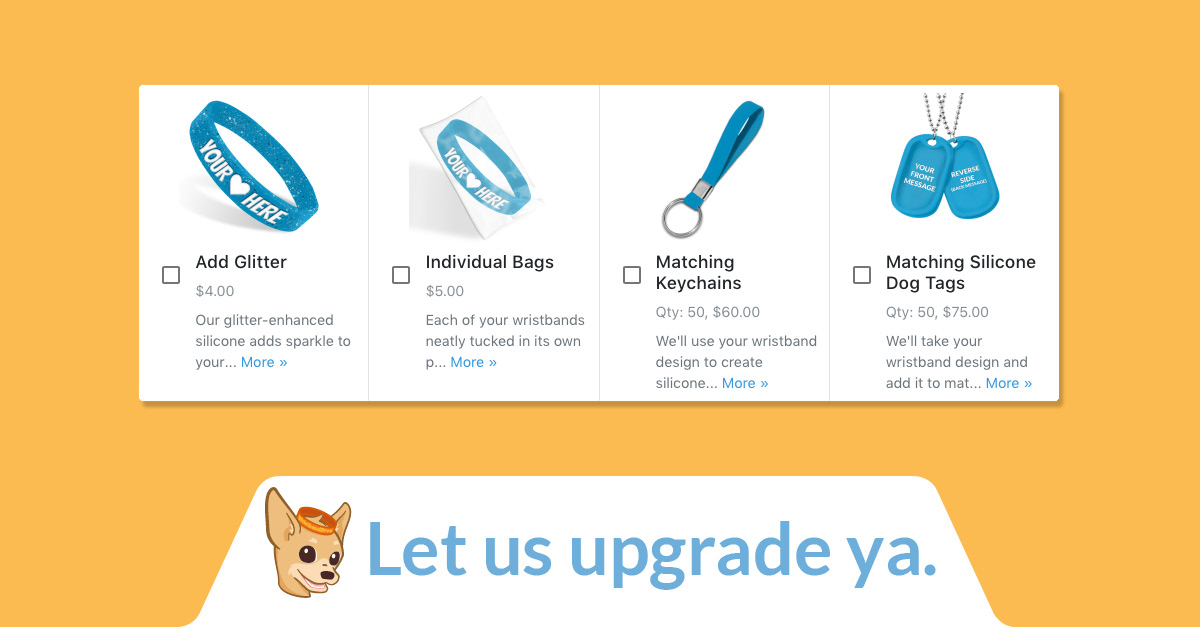 Here at Wristband Bros, we are always working to give our customers what they want, so without further ado, we are excited to begin offering several upgrades for your orders. We're talking glitter, individual bagging, keychains and dog tags – oh my!
Now, once you create your custom wristbands, you will be presented with this screen before checking out: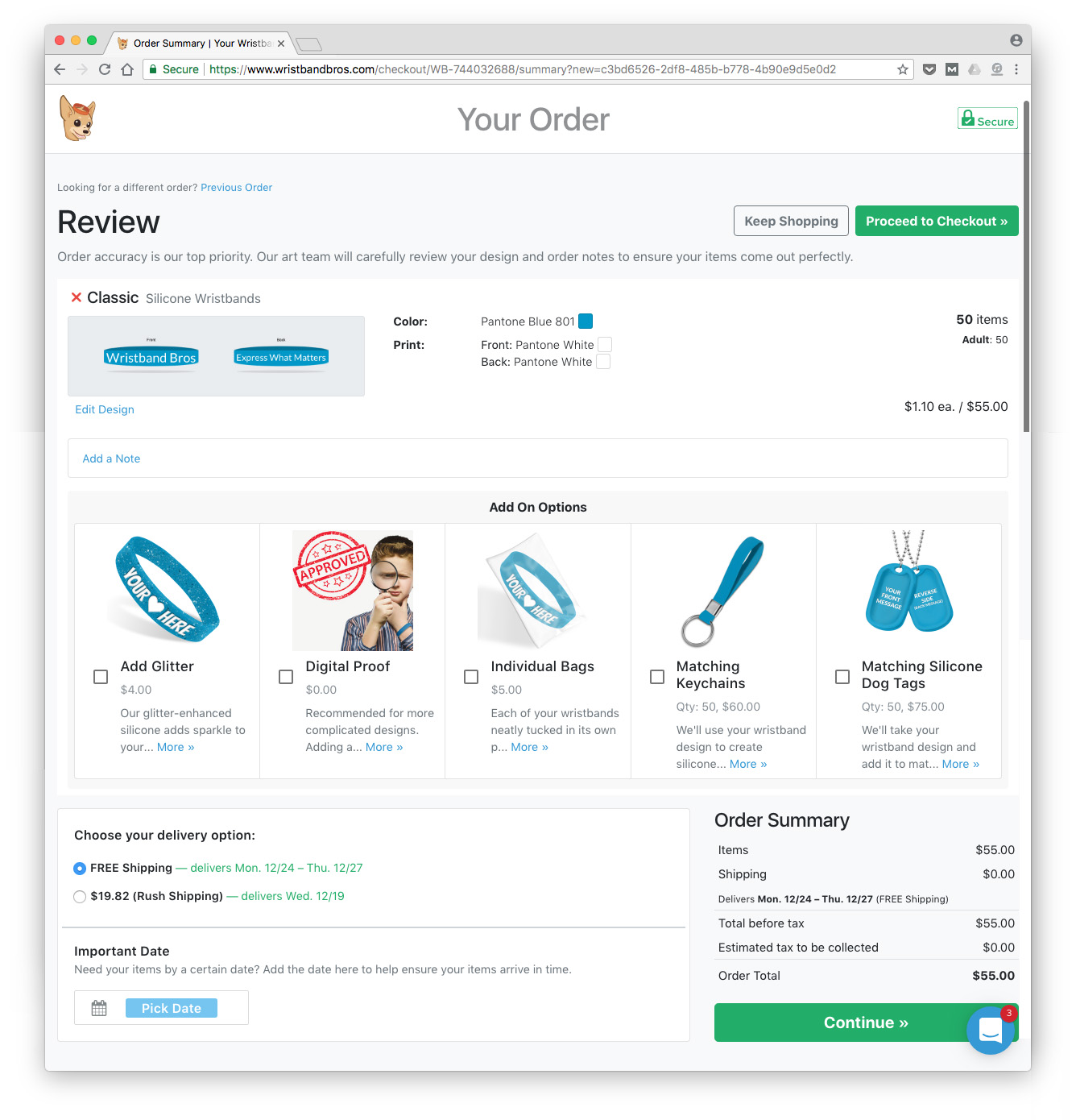 Here you'll be able to choose from four upgrade options and the ability to receive a digital proof (which we will always do if you upload custom artwork):
Glitter
Need to spice things up with a little sparkle? With this option we will inject glitter into whatever color you chose for the silicone of your wristbands.
Individual Bags
By popular demand we are now offering individual plastic packaging for your wristbands. This is perfect for those of you who are looking to sell individual bands for your brand or charitable cause. These start at 10 cents per band and the price scales down in tiers as the quantity increases.
Matching Silicone Keychains
Say what? Yup, keychains. If you are ordering our classic ½ inch wristbands, you can select an upgrade to include matching silicone keychains with your order. These start at $1.20 per keychain and as always, the price scales down in tiers as the quantity increases.
Silicone Dog Tags
Our fearless mascot JD has been asking for dog tags forever… so it goes without saying that he is thrilled about this upgrade. You can now add silicone dog tags to your order. When you select this option, we will adapt your wristband design to our dog tag template then send you a design proof to approve. These start at $1.50 per tag. You're welcome JD.
What are you waiting for? Get started designing your wristbands and let us upgrade ya!