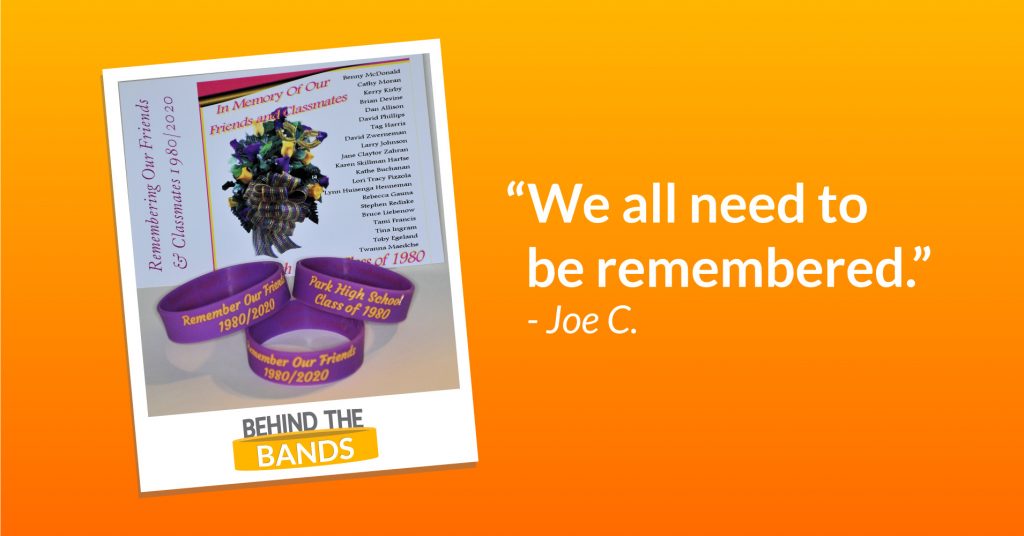 Up until now, our Behind the Bands series has focused on charitable causes, businesses or other formal organizations that purchase custom wristbands. But that isn't the only kind of customer we serve. Many are people ordering wristbands for something near and dear to their hearts. Joe is one of those people, and his reason for making wristbands is as good as any:
Well my story is short.

I am a member of the Park High School Class of 1980. Park High is located in Livingston, MT, some 50 miles north of Yellowstone Park. Our class had about 180 members and we have remained close.

Unfortunately over the 40 years we have lost class members. I have worked to keep the memory alive of all our classmates who have passed. I have done this for many years. At our 30th reunion we had some mementos made and they were quite popular. This year would have been our 40th reunion, but due to covid, we were not able to hold it and – are planning it for next summer. In the mean time I looked for and ordered wrist bands for our classmates (and family of lost classmates). I liked the ease of design and options offered and here we are.

The photo shows the cards made up that have been sent with a wristband – to family of our lost classmates. I have paid for all the memorials and wristbands myself as we all need to be remembered .

Joe C.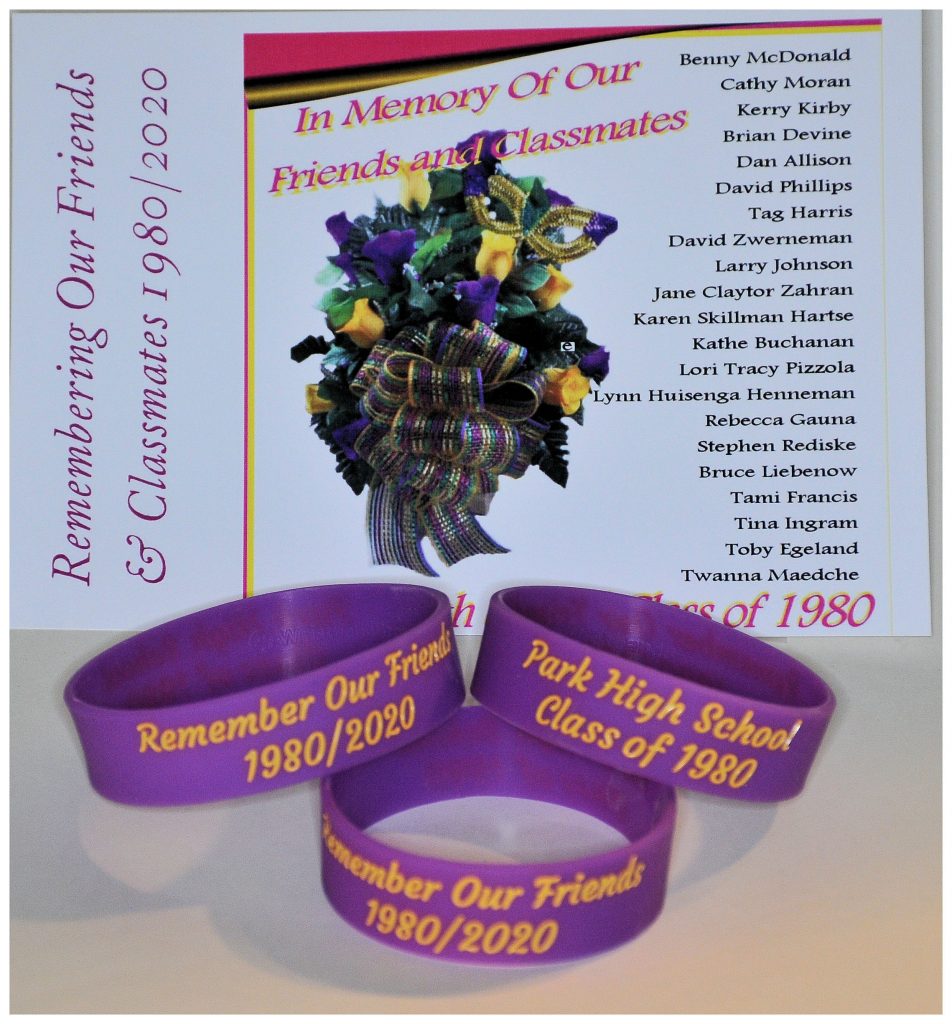 Joe utilized our Ultra Wide wristbands as canvas for these heartfelt keepsakes that he shared with his classmates.
Want to keep memories alive with custom wristbands?
Start Designing