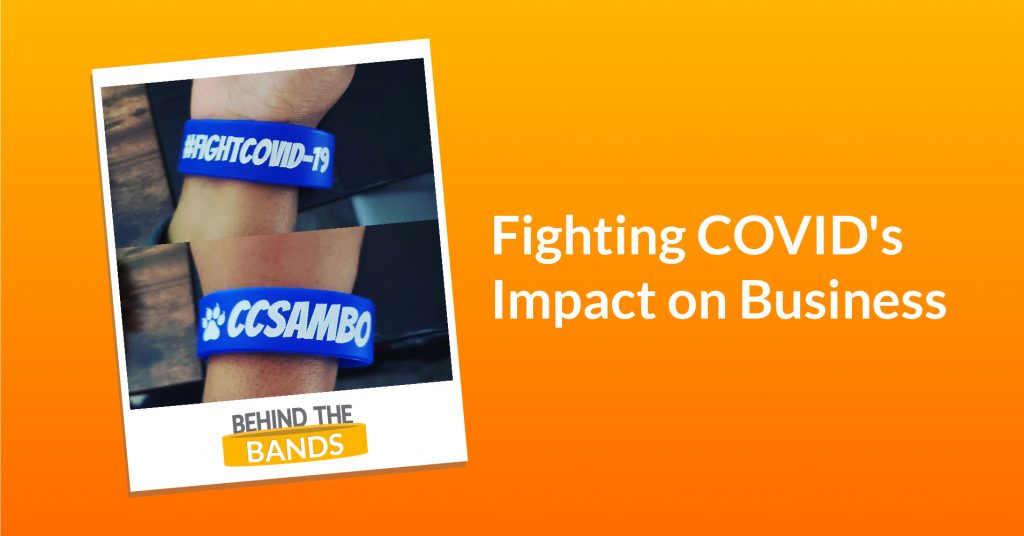 Some of the best uses for custom wristbands are raising money and generating awareness. This week we take a look at a MMA Academy who is using their bands to do both in an effort to mitigate the pandemic's impact on business.
Cummings Combat Sambo Mixed Martial Arts Academy is a top training facility for Sambo Jiu-Jitsu, self defense, and grappling sports. The owner, Carlos Cummings, has been practicing for almost 30 years and teaching at his own school for the past 15.
Like many places this past year, they had a problem. COVID-19 was impacting their business and on top of that, people weren't taking it seriously. So they made some wristbands in hopes of generating some financial support and keeping the fight against COVID top of mind.
I'm the owner of CC Sambo Mixed Martial Arts Academy on Panama City Beach, Florida. I'm using my wristbands to support my business as well as showing COVID awareness by putting #FIGHTCOVID-19 on my wristbands.

Carlos Cummings, Owner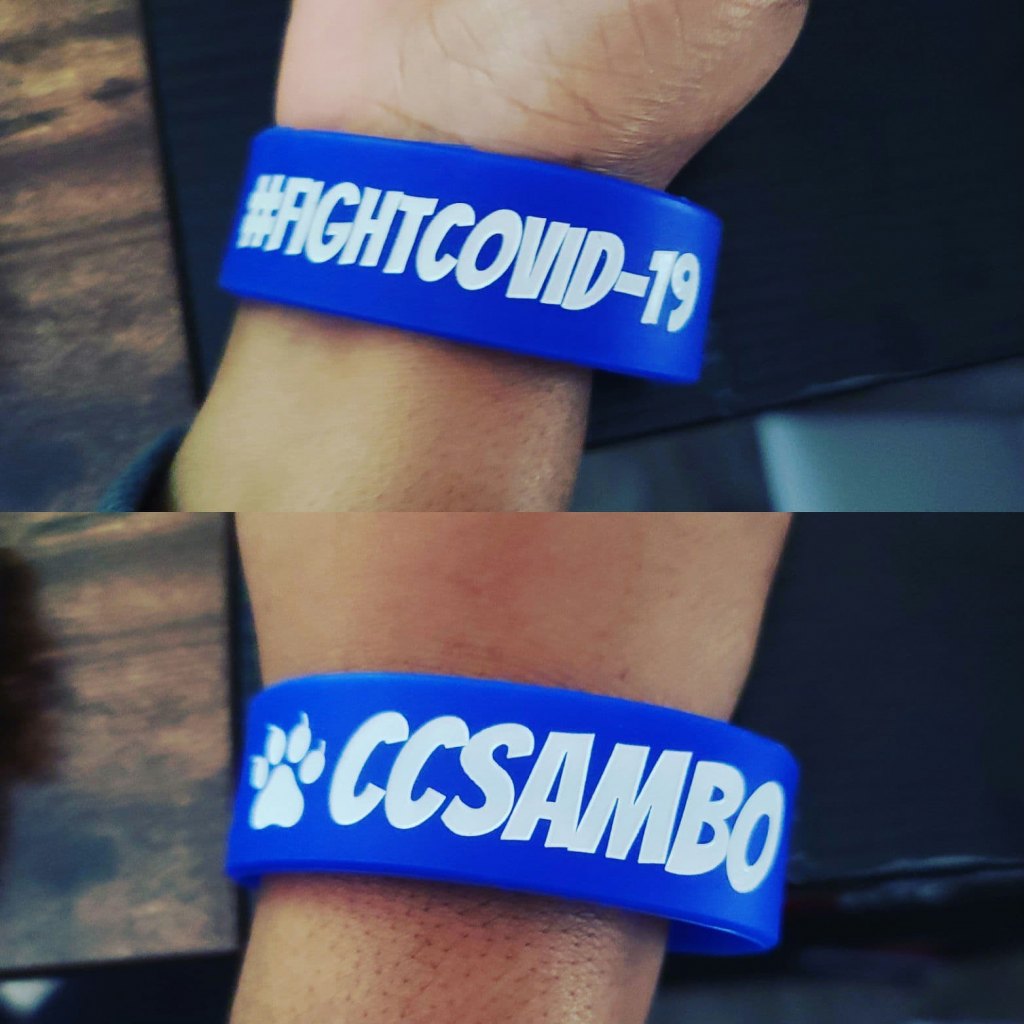 Carlos utilized our Ultra Wide wristbands as a means of raising both money and awareness during these difficult times.