Wristband Bros had the privilege of speaking with Kindrica Fannin, a franchise owner of Challenge Island. She explained the mission of the educational (and super-awesome) Challenge Island. It sounds like a great program, and we had to share it with our readers. Here's an overview of what they do, as told by Kindrica:
Challenge Island is a red-hot and fast growing international educational enrichment franchise on the forefront of S.T.E.A.M. (Science, Technology, Engineering, Art, Math) Education and 21st Century Learning. As a franchisee owner, I provide services to areas in Fayette County (GA) i.e Fayetteville, Peachtree City and parts of Coweta County (GA) i.e Newnan. Founded by Sharon Duke Estroff, in Marietta, GA, the program takes children on exciting imaginative journeys to an array of thematic islands.
Each island is made up of numerous whimsical "destinations" where children work in collaborative tribes on action-packed challenges, using only the materials in their treasure chests and their creativity. From chemistry to art, engineering to music, and geometry to mythology, the "island" format allows for enormous flexibility in offering cross-curricular material while developing communication, collaboration, and flexible thinking skills for elementary school-age kids.
Wrapped in whimsical trimmings (headbands, face-paint, and the beat of the tribal drum), the Challenge Island program features an unmistakable spirit and flair. A sense of anticipation fills the air as kids enter new worlds of adventure and imagination through Challenge Island afterschool classes, in-school field trips, camps, birthday parties, family fun nights and much more.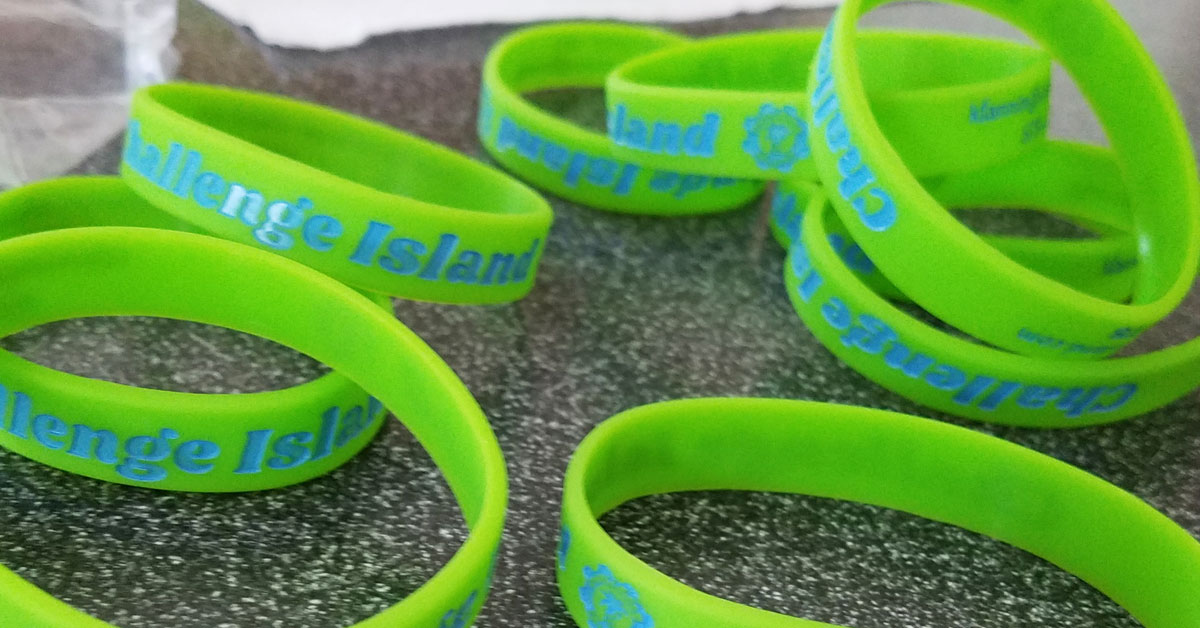 The wristbands are being used to promote Challenge Island and bring awareness to the brand. I hand out wristbands to kids in my programs and ask them to wear them on "Challenge Island" days as a reminder of the fun they have to look forward to at the end of the school day. I also plan to distribute them at marketing and networking events in the community.
Kindrica, thanks for sharing your great organization with us! Nothing is more important to our children's future than a hearty education, and programs like these that engage our kids and get them to love learning, is indispensable in our eyes. Keep up the great work!