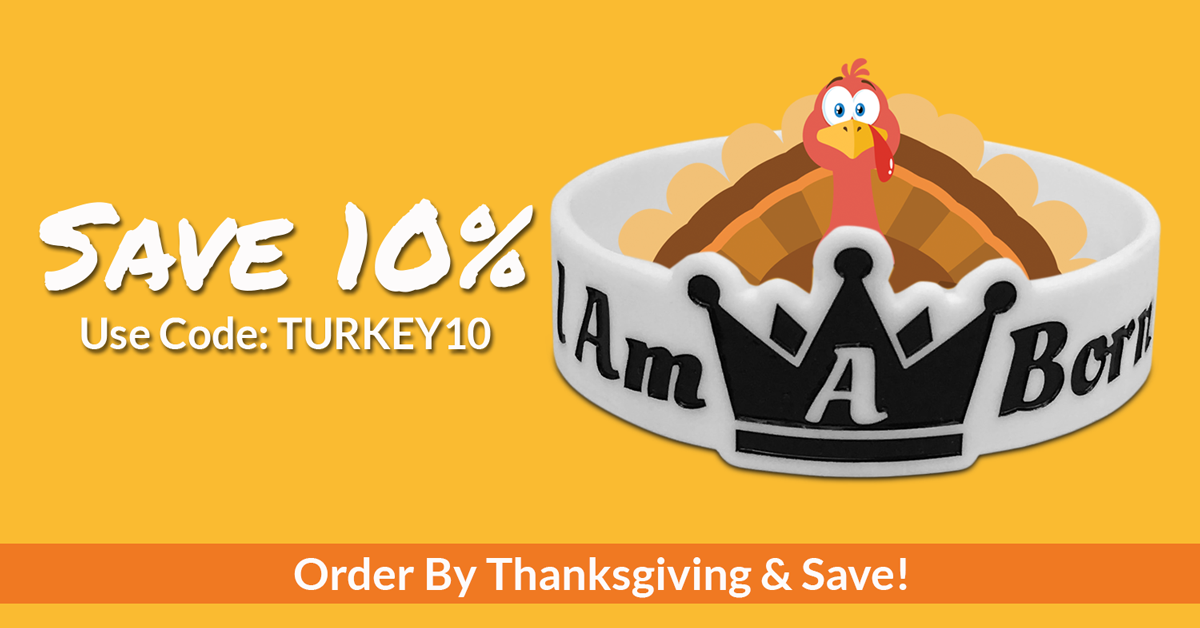 Wristband Bros heard our customers. Not every wristband project is needed in October, you said! Some of us need to buy next month, not this one, you pleaded. For the love of all things puppies, can't we extend the 10% off another month?
Well, guess what, folks? We darn did it!
Our 10% off discount will be extending through Thanksgiving. Just use promo code TURKEY10 at checkout and save big!
What're you waiting for? Start designing today!