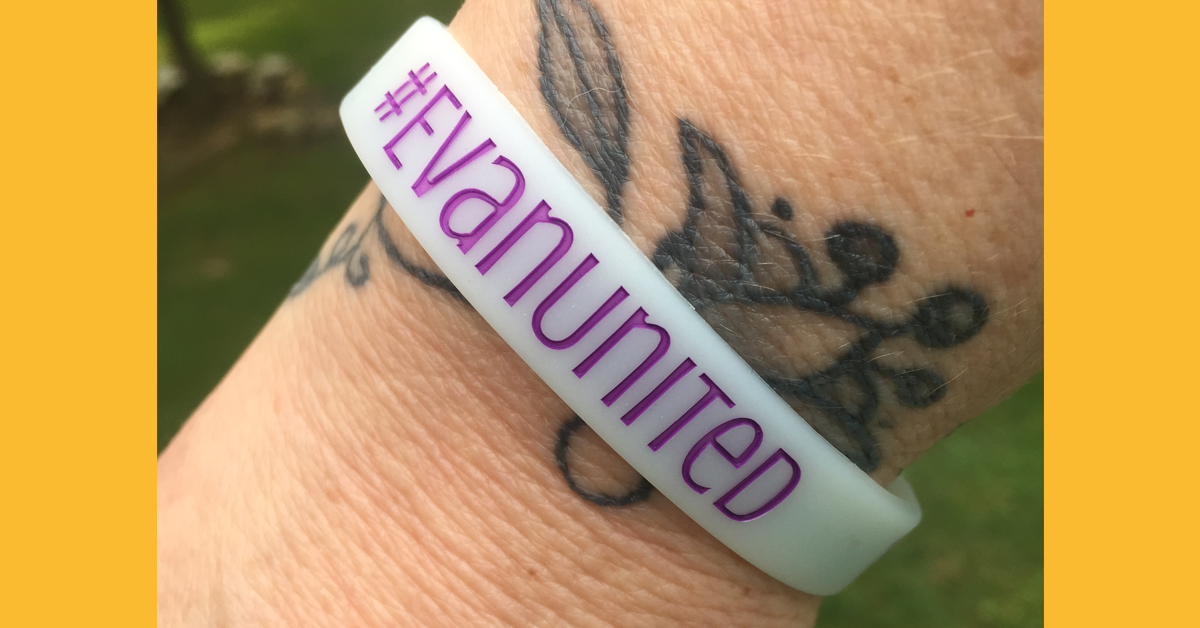 Wristband Bros recently had the pleasure of working with Stephanie McKeever on a wristband to support and raise awareness for her son, Evan. Evan was born with special needs, which really just means he's an amazing and special person. He's been a star in his family from the very beginning.
Evan is currently facing a large challenge in his young life. He has been diagnosed with cancer. Unsurprisingly, it's been a tough journey, not just for him, but for his family and all those that care about him. Stephanie made the #EvanUnited wristbands as a small reminder to remain strong during this difficult time. She documents some of her family's trials and tribulations while dealing with Evan's illness on her blog Mostly E and Me.
We recently had the pleasure of speaking with her about Evan. Here's what she had to say:
Our son, Evan, was born with special needs. And while he has these needs, we think he is perfect the way he is. He is our joy and source of so much laughter.
Recently, in his senior year of high school, Evan was diagnosed with Osteosarcoma, a bone cancer. It is an aggressive cancer that is also treated very aggressively. He is currently about half way through his cancer treatments, which is chemotherapy. He has spent the last six months in and out of the hospital. But, most of his days have been in the hospital. He is a trooper and one of the toughest guys around.
One of our favorite things is to see others; family, friends, nurses, even doctors, wear the bracelets with Evan's name and the bible verse reminding us all to go to God in prayer for him. #EvanUnited unites us all in a way I never dreamed it would.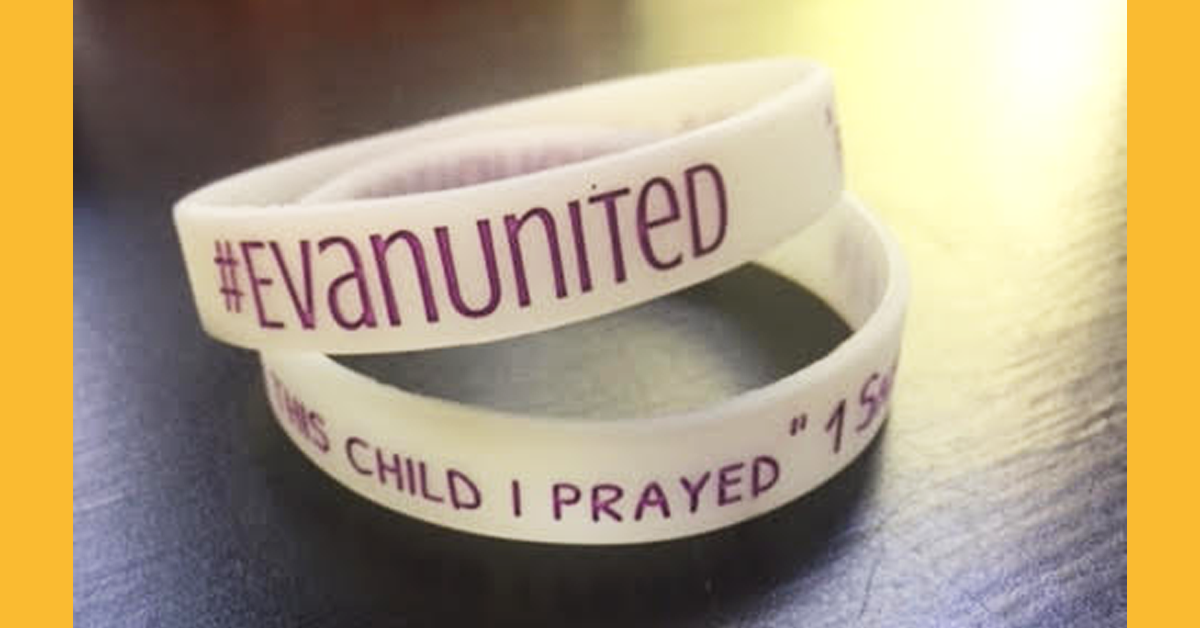 We want to wish Evan and his family nothing but the best on the road ahead. Thanks so much for giving us the opportunity to work with you on such a meaningful and important project!