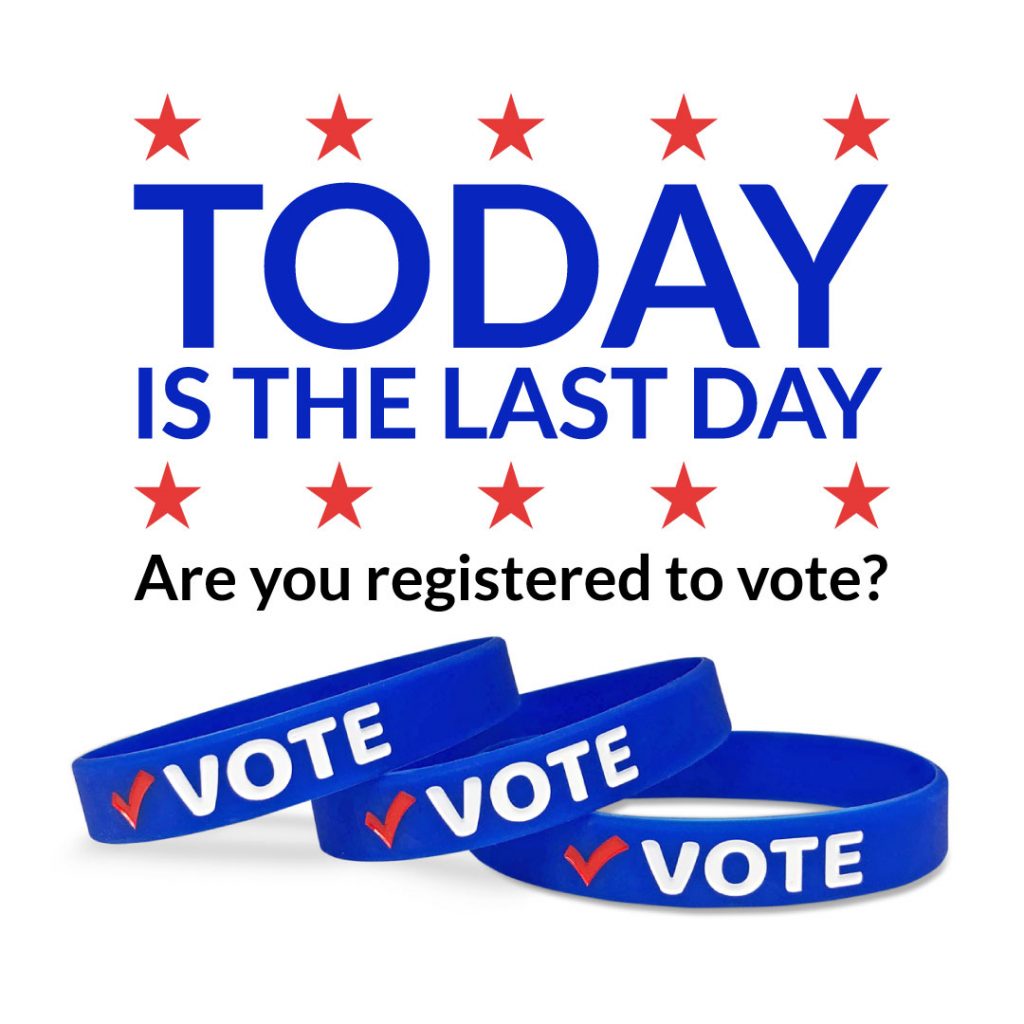 Wristbands are a great way to remind or motivate yourself to hustle or reach a goal. On that note… We'd like to remind you to vote! Are you registered? Today is the deadline in many states! If you haven't registered, it's as easy as making custom wristbands. Click the link below and we'll show you how. It only takes a minute.
Saturday, Oct 24 is the voter registration deadline!
Registering to vote is super simple! It will only take a minute for you to enroll and learn about the voting options in your state. Just click here and then find your state on the webpage that opens. Follow the links and voila! You'll be ready to make your impact on the future of our country.
Want to make some wristbands that serve as a reminder?
Start Designing »