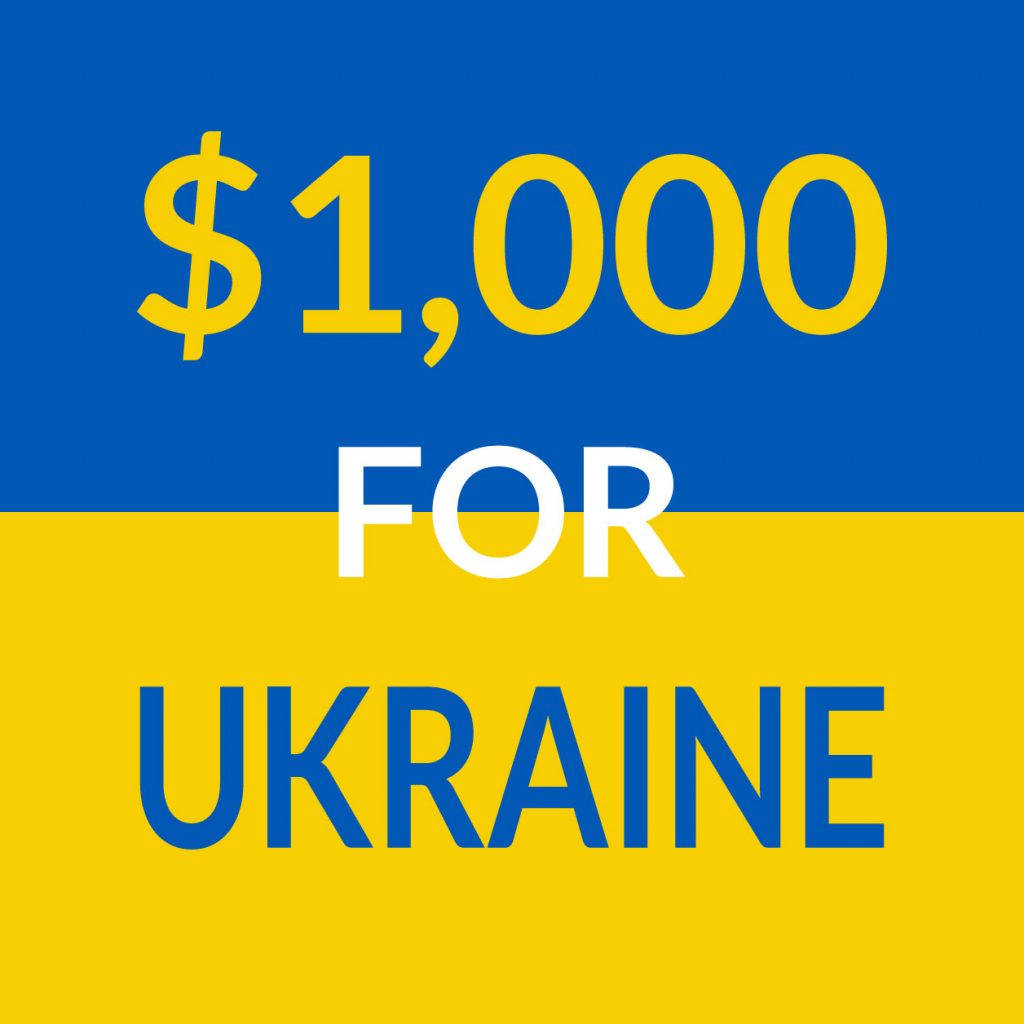 Thank you to everyone who chose to donate 10% of their order total to support Ukraine! We are happy to announce that we have raised $1,000. That is a record for our 10% For Good initiative! Here's what we're going to do with the funds…
Initially we had planned on spreading the donation across the three initiatives we had highlighted, but in light of recent events, that thinking has changed.
As of writing this, the invasion of Ukraine has been underway for 45 days. Over the past few weeks, unthinkable war crimes have been committed resulting in harm or death to thousands of Ukrainian citizens. With that in mind, we believe that humanitarian aid is the best use of these funds.
Therefore, we will be donating 100% of the money raised to the Ukrainian Red Cross (their website is currently down due to cyber attacks). By donating to them, the funds will go directly to those "affected by armed conflict, blood collection, mobilization of volunteers and resources, and emergency activities."
Thanks again to those who contributed. If you want to support the humanitarian crisis directly, here are a few ways to do so:
Donate to the Ukrainian Red Cross (direct aid within Ukraine)
Donate to the UN Refugee Agency (support Ukrainian refugees)
Donate to UNICEF (support Ukrainian children)