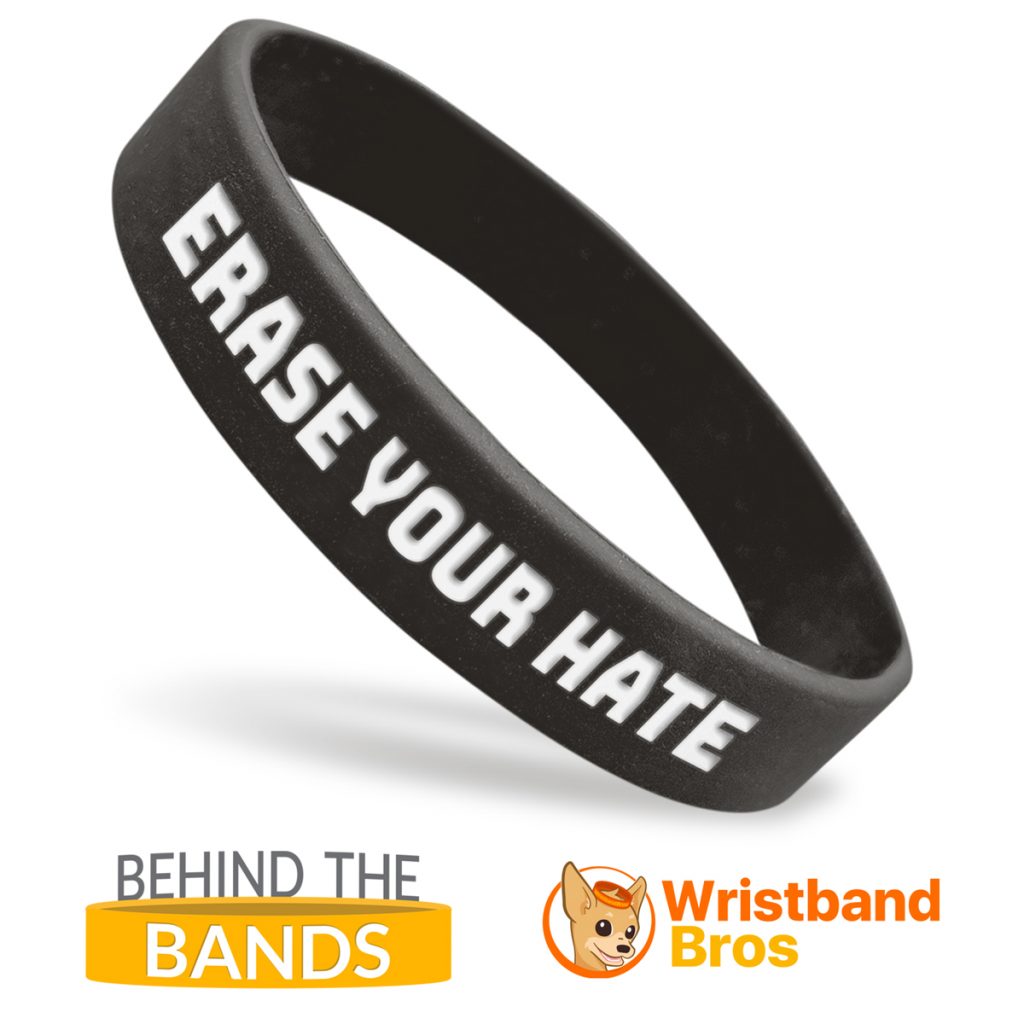 💡 What You'll Learn: How a tattoo artist uses wristbands to spread awareness and help fund inspiring work.
⏰
Read Time:
3 minutes.
Hate is a problem. It's online and it's in the real world. The differences between us, which are our strengths, are getting twisted and pulling the world apart. It would be easy to sit back and say, "Everybody should love everybody," and then return to playing Fortnite. But one man decided nice thoughts alone weren't enough. He had to make an impact by literally erasing hate.
"I just try to help better their lives by helping them get rid of those past mistakes, you know, I've made a few myself. Luckily, they're not tattooed on me," says Alex Lawrence of Mountainside Tattoo in Below Falls, Vermont.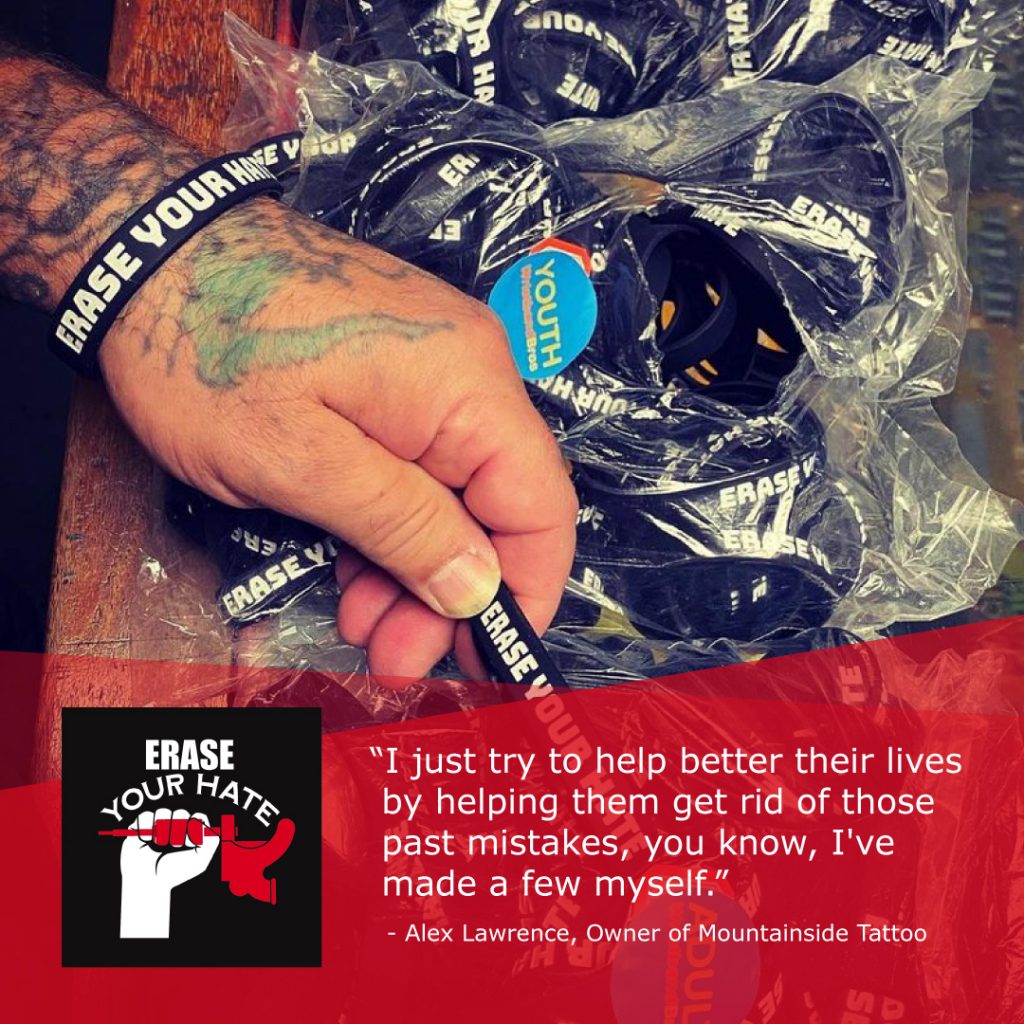 As part of his Erase Your Hate campaign, Alex will cover up racist, controversial and hateful tattoos for free. He started offering this service just after he opened up his tattoo shop in 2006. Since then the Erase Your Hate campaign has made news all over the globe. Sadly, this important mission remains as vital today as it was in 2006.
So what about those wristbands?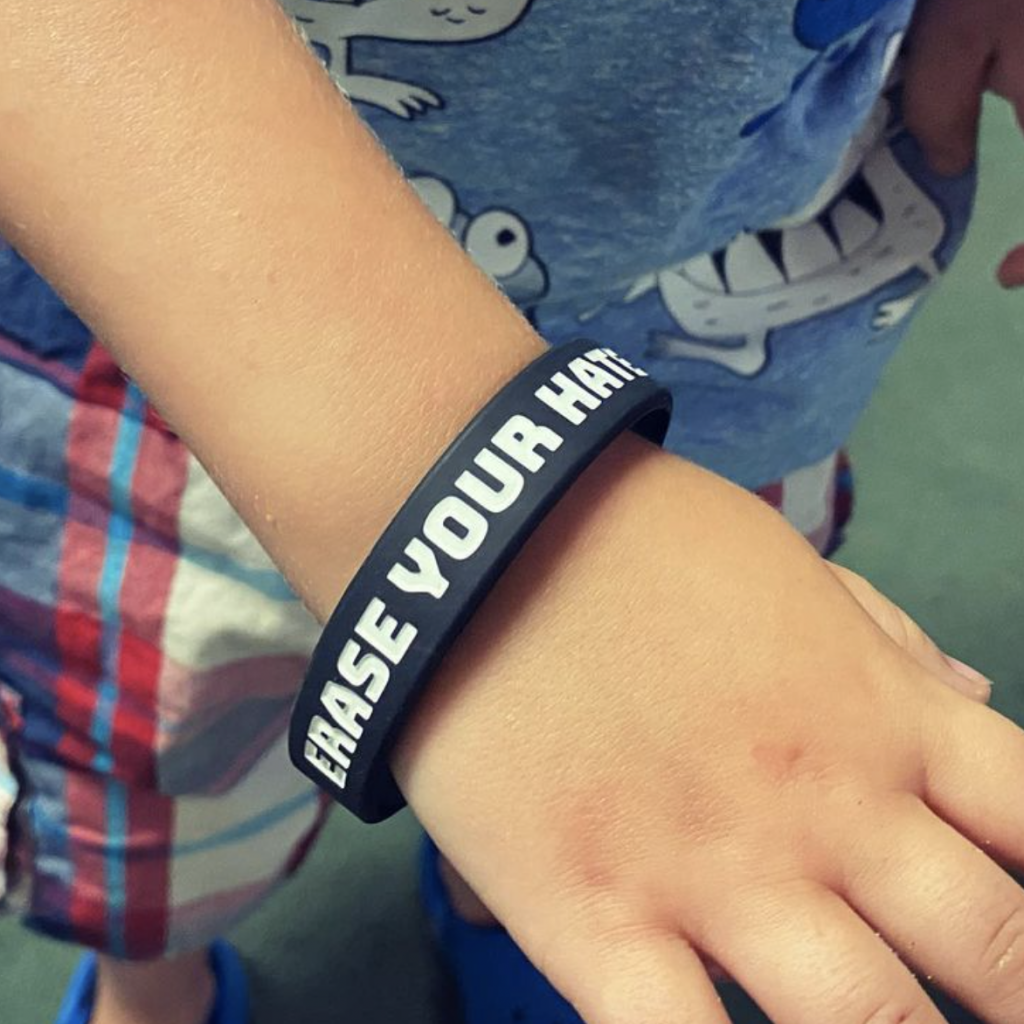 Covering up tattoos for free uses up supplies and a significant amount of his time. Alex sells the wristbands for $2 to help recoup some of the costs. This combination of awareness tool and fundraising item makes the wristband doubly useful. It's something we see a lot of our customers do, and we're very glad he's been able to use the wristbands successfully to help in his work!
Editor's Note: We love what you're doing, Alex. Keep up the awesome work. And remember people… ELE!