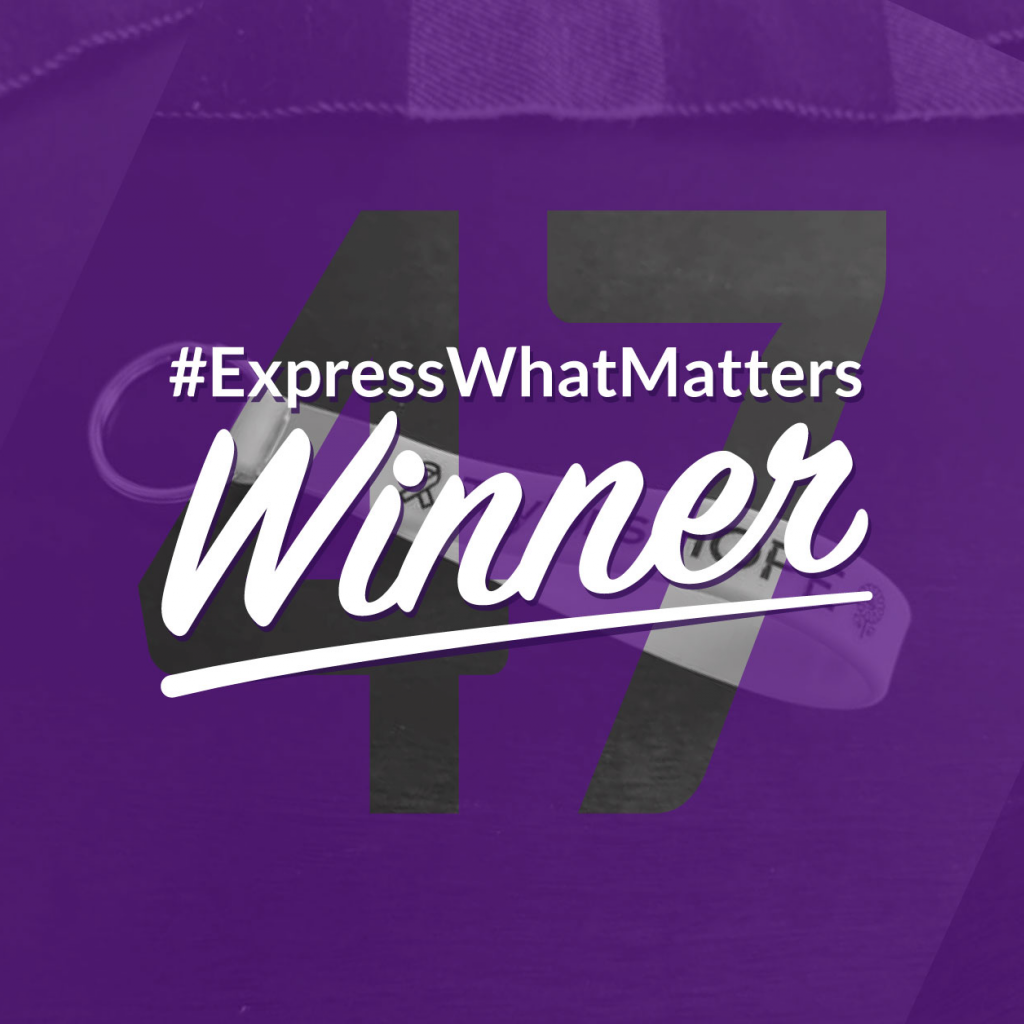 It's $100 #ExpressWhatMatters giveaway time! May the odds be ever in your favor. (See what we did there?)
PS – Don't want to miss out on these sweet giveaways? Keep reading to learn how to enter!
Before we get to that, remember to enter for your chance to win a $100 Wristband Bros gift card!
Entering is simple. All you have to do is:
Post a picture of your wristbands on social media (Facebook, Instagram or Twitter)
Tag #ExpressWhatMatters and @WristbandBros
Bam! That's it. We pick a random winner every month. On that note…
Congrats to Maria from Pennsylvania!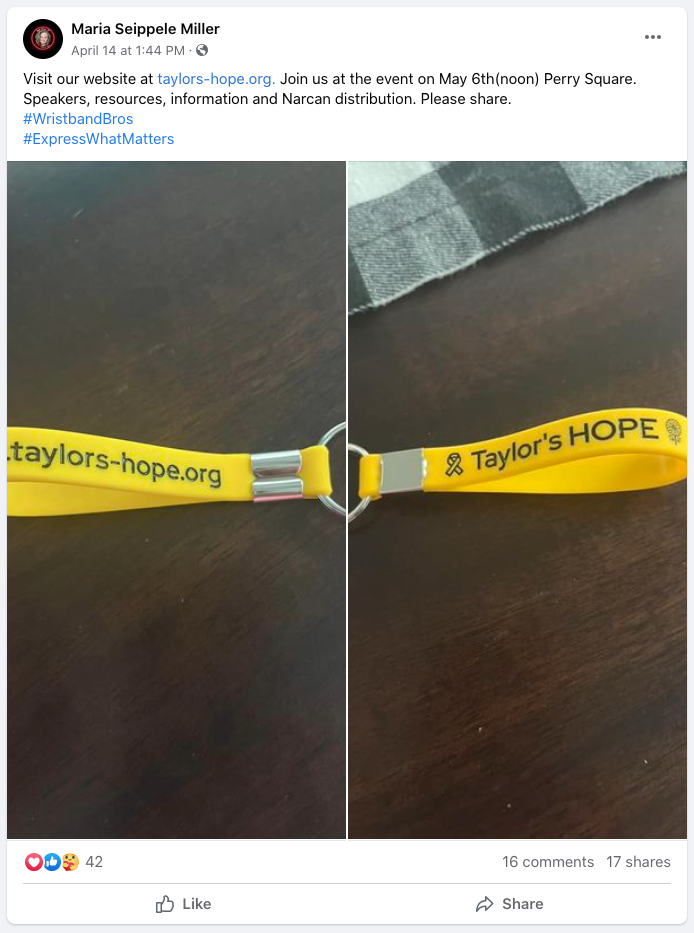 Maria customized our Classic Loop Keychains to promote her non-profit, Taylor's Hope. That's an excellent way to utilize these keychains, if we may say so ourselves. These days it seems like addiction affects every family one way or another. We hope this gift card can help you continue to raise awareness for such an important cause.