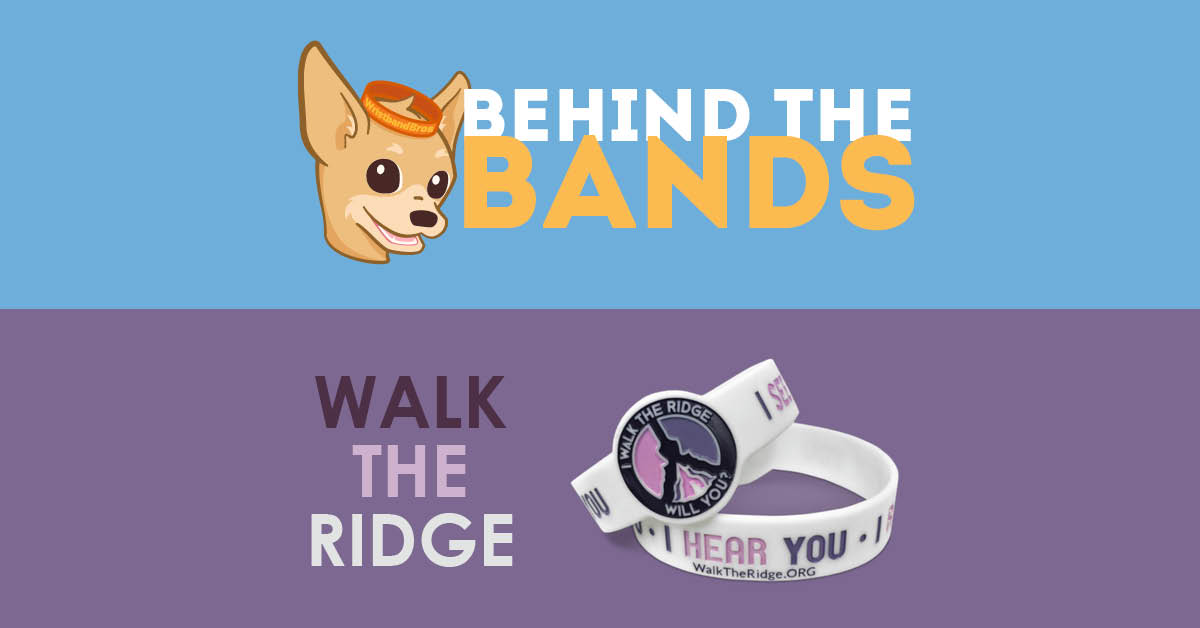 Today, we'd like to introduce you to Walk the Ridge – a movement and learning organization whose mission is to promote the practice of civility between those with different opinions. No matter your background, backstory or political persuasion, it is their belief that through improved habits of listening and communication, we can make the world a nicer (and less hostile) place.
Founded by Nellie Ambrose, the idea for Walk the Ridge came about when she became fed up with the untenable amount of hatred, blame, shame, and judgement being lobbed around in the world.
Instead of throwing her hands up and starting to tweet in ALL CAPS, Nellie decided change had to happen – not from our leaders, but from individuals who could build 'Circles of Civility' with better habits. With that in mind, Walk the Ridge was born with the important mission of promoting civility at home, at work, in the community, and in all corners of the internet (and the upside-down too).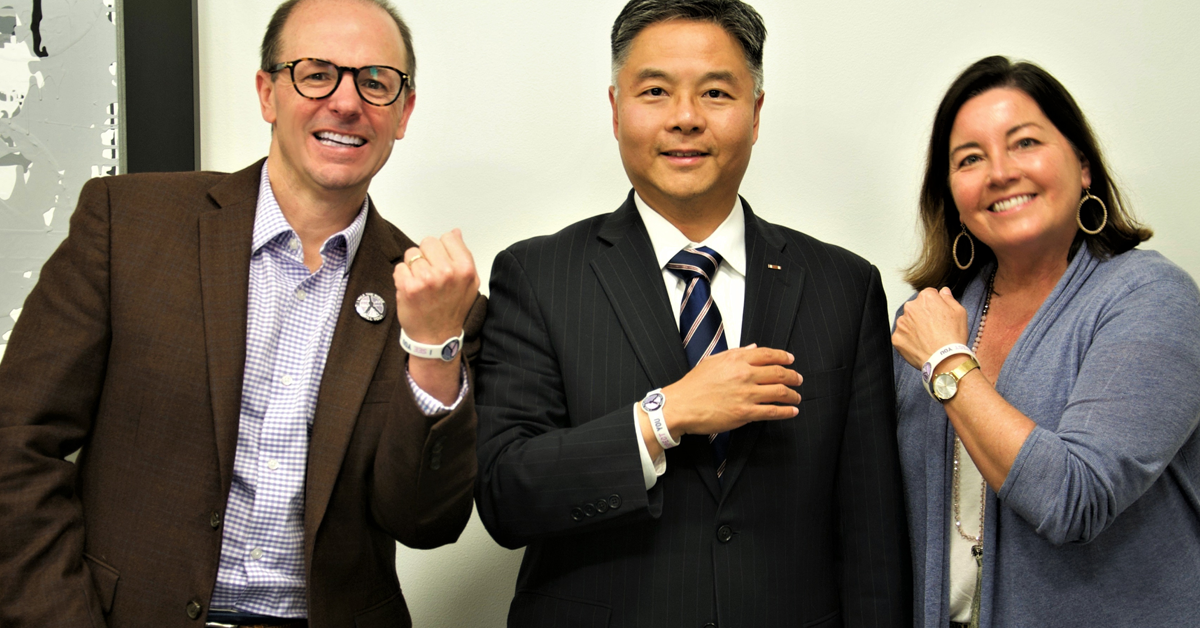 Founder Nellie Ambrose, her husband Steve, and Congressman Ted Lieu wearing their bands! Congressman Lieu is one of the most followed and outspoken members of that funky little thing called Political Twitter (oh, and the US Congress too).
The name "Walk The Ridge" comes from a mental image that Nellie believes sums up the problem society is facing. As she explains it, today many people have seemingly retreated into their ideological valleys, unable to see other points of view. She wants to encourage people to get out of those valleys, climbing high up to "walk the ridge". Here they can practice greater listening, learning, and respect of others, and their opinions. They don't have to agree – but coming into a conversation willing to learn, rather than control and berate others, makes engagement much happier and healthier.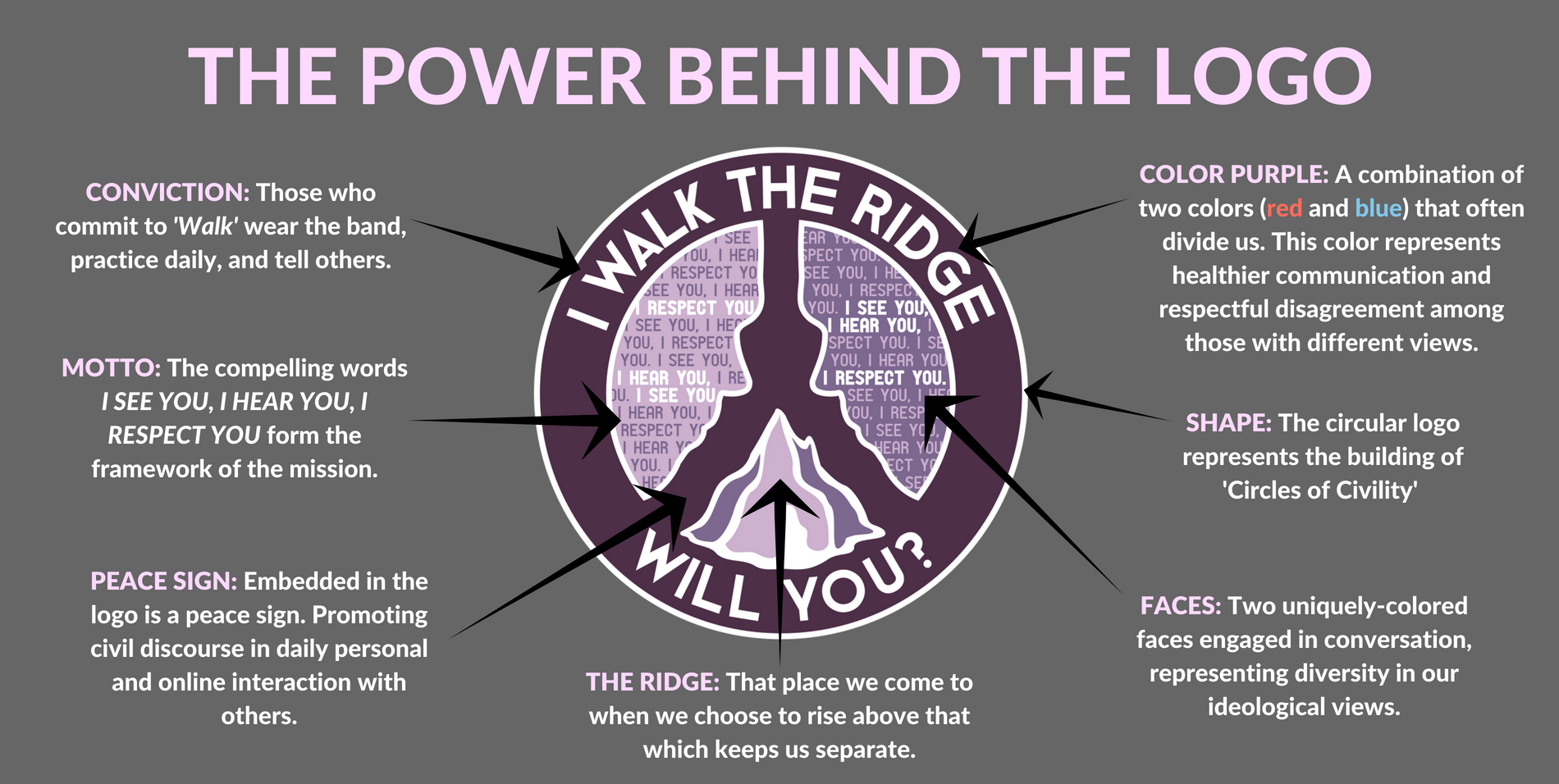 The organization has its purpose in being "a movement that promotes the daily practice of respect & civility between people with different views & ideologies"; and a learning organization that helps individuals, companies, and other organizations understand how to implement this movement in their day-to-day activities.
You can check out four very engaging guides on their FREE TIPS page.
Where does Wristband Bros come in? I thought I'd never ask!
We've helped Walk The Ridge create custom wristbands to serve as a constant reminder for wearers to engage in listening, learning, and to treat others with the proper respect they are due. They DO NOT take donation, but instead use the wristbands are an inexpensive means of being a reminder when engaging with others – as well as when noticed, a teachable moment to others.
People may purchase wristbands on their website to support the movement (do that here). They also work directly with companies and organizations to create co-branded Partner bands, which are shared with employees as well as local communities, members and fans.
Visit WalktheRidge.org to learn more and if you believe in their movement (ya' should!), purchase some wristbands to support their cause!
Want to have your company or cause featured? Reach out to ryan@merchbro.com.