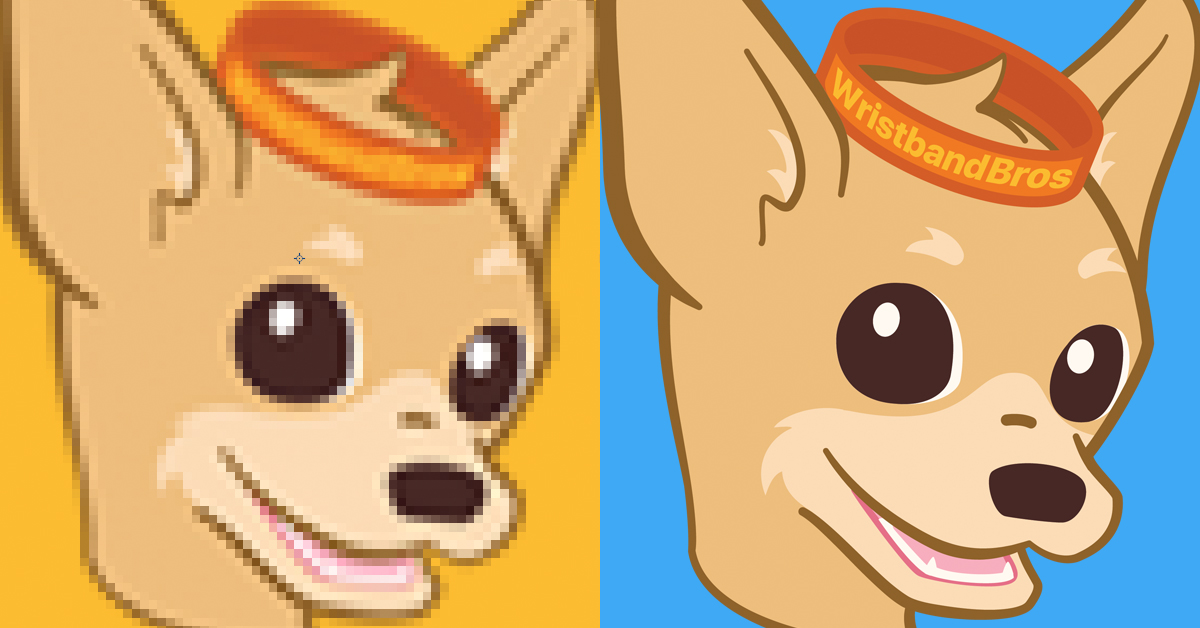 One of the biggest challenges with custom wristbands is printing custom logos on the wristband. We can print all sorts of shapes and colors, but often times the logo that a customer provides can be very difficult to transfer on to silicone.
Ideally the art uploaded should be fairly simple in shapes and colors. This means clean lines and a relatively simple color palette. Remember, it needs to fit and print clearly on a wristband. See below for a few examples:
Image Types
There are two types of images people can upload into our wristband designer: rasterized images (JPG, PNG, TIF) and our preferred type, vector images (AI, EPS, SVG, PDF).
A rasterized image has pixels, meaning that it cannot be enlarged bigger than its original size without losing image quality. On the other hand, a vector file is built off of mathematical equations that allow the image to scale infinitely without any degradation. The featured picture at the top of this blog will show you a comparison of that.
Vector Images Are Always Preferred
When we put our art into production it needs to be in vector format for the machines to print the wristbands. With that being the case, if you upload rasterized images into our designer then we will need to convert them for you – which we are happy to do!
The trouble with converting to vector is that the results may vary. Simple images with clean lines and only a few colors are very easy to convert, but images that are blurry, complex, and contain a bunch of colors can be very difficult to convert and will often look vastly different than the original. Below you'll see our furry mascot JD once again. As you can see, his design converts pretty well into single color vector artwork.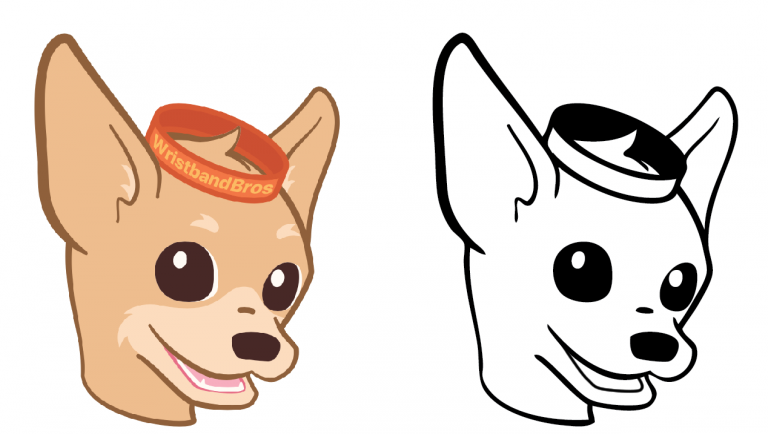 This challenge is why it's preferable for our customers to upload vector artwork when possible. If you have that already then great! If not, here are two options for you to generate a satisfactory vector file of your image:
Vectorize online using a free tool such as Vectorizer

– This is an easy tool that does a pretty darn good job.

Adobe Illustrator Image Trace Tool

– This is a more complex way of doing this as it will require you to own a copy of Illustrator and be familiar with the program, but it does allow you slightly more control over the final product.
Ready to put your logo on some wristbands?
Start Designing »