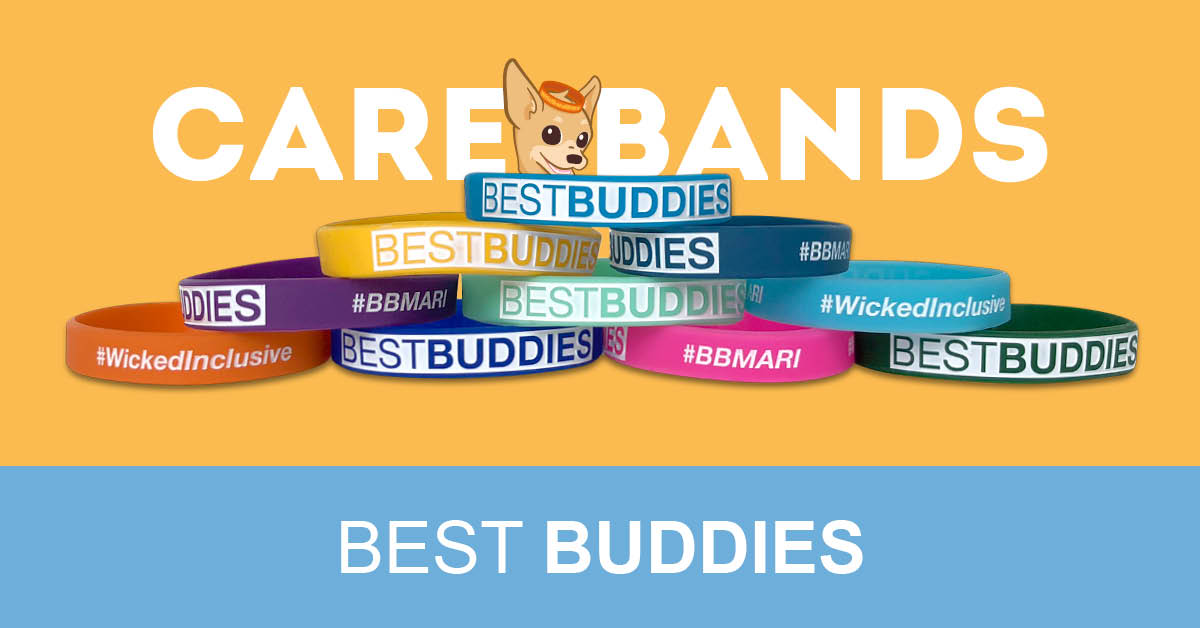 Another day, another great organization that we at Wristband Bros want to support. If you haven't heard of Best Buddies… Well, now you have. They're an admirable nonprofit that works to enhance the lives of people with intellectual and developmental disabilities. That's a noble cause in our book, so we were happy to create some wristbands for one of their biggest annual events.
To be a bit more specific, Best Buddies works to enrich lives by creating opportunities for one-to-one friendships, integrated employment and leadership development.
Our programs empower the special abilities of people with IDD by helping them form meaningful friendships with their peers, secure successful jobs, live independently, improve public speaking, self-advocacy and communication skills, and feel valued by society.
They do this through a massive network of ambassadors, citizens, and over 1,500 chapters in middle schools, high schools and colleges across the world. A pivotal part of all this is their 29th annual Best Buddies Leadership Conference that inspires and educates Best Buddies leaders and volunteers to effectively take action and bring about important social change in their communities.
Learn more about Best Buddies by watching this awesome video:
Feeling inspired? Learn how you can take action to support Best Buddies in a variety of ways.