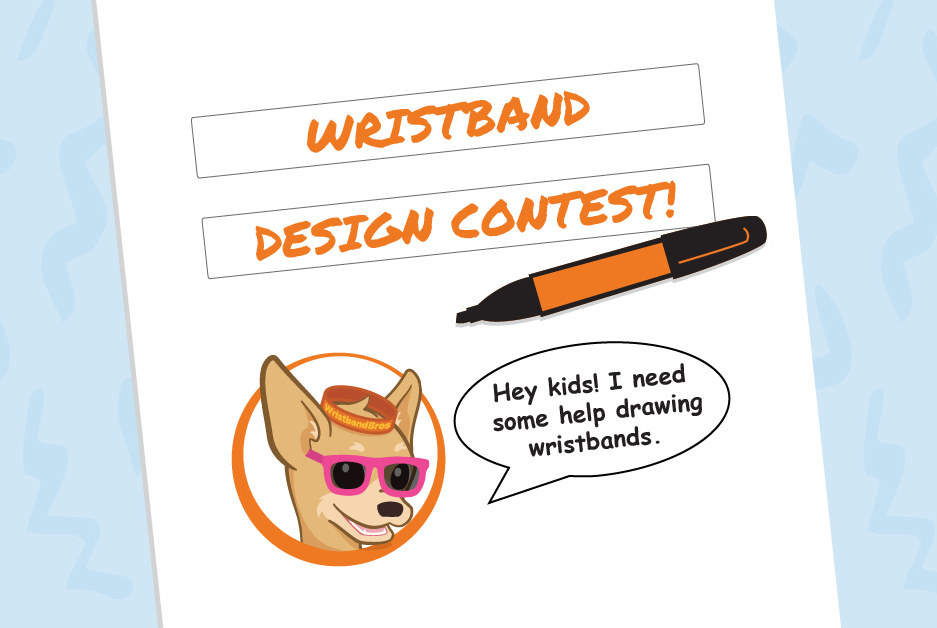 We imagine some of you are getting stir crazy inside… Our furry friend JD sure is. One thing that always cheers him up are cool wristbands. So what do you say, kids? Want to get creative!?
Ready to draw? It's simple!
» Click here to download the contest template.
Print out the template and use markers to draw us your coolest, most creative and positive wristband design.
When you're done, have your parents share it on social media with the hashtag: #ExpressWhatMatters.
The contest ends on April 26, 2020. At that point, JD will review the entries and choose the winners. If your amazing design is one of those chosen, we'll produce 25 of your wristbands & send them to you for free!
Want to make your own custom wristbands right now?
Start Designing »