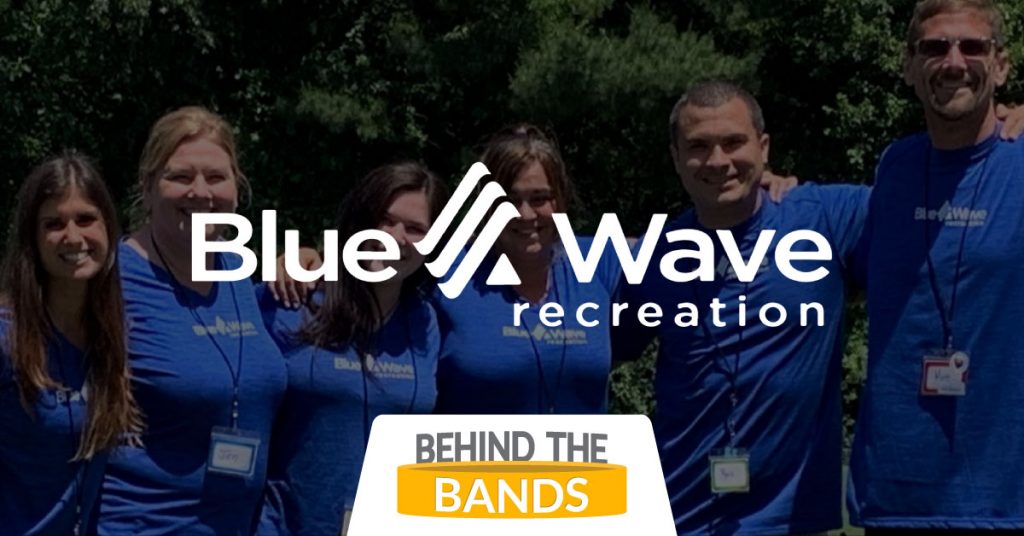 Awareness is one of the most important aspects of seeing growth. Small businesses to nonprofits all thrive when more people are aware of their mission. This is what makes our work so special. We help others bring awareness to the things they care about most. April is one of our favorite times of the year because of Autism Awareness. This year, we got to make wristbands for the incredible people at Blue Wave Recreation.
Who They Are
Blue Wave is a recreational facility out of Tewksbury, MA that pushes for #AutismAcceptance. The facility was opened by Jen & Joe Falcone in December of 2018 as a way to bring the autism community together. As parents of a son with autism, the Falcones faced challenges trying to find engaging activities outside of the house. The solution to that problem was creating a destination of their own for the autism community. And thus, Blue Wave was born.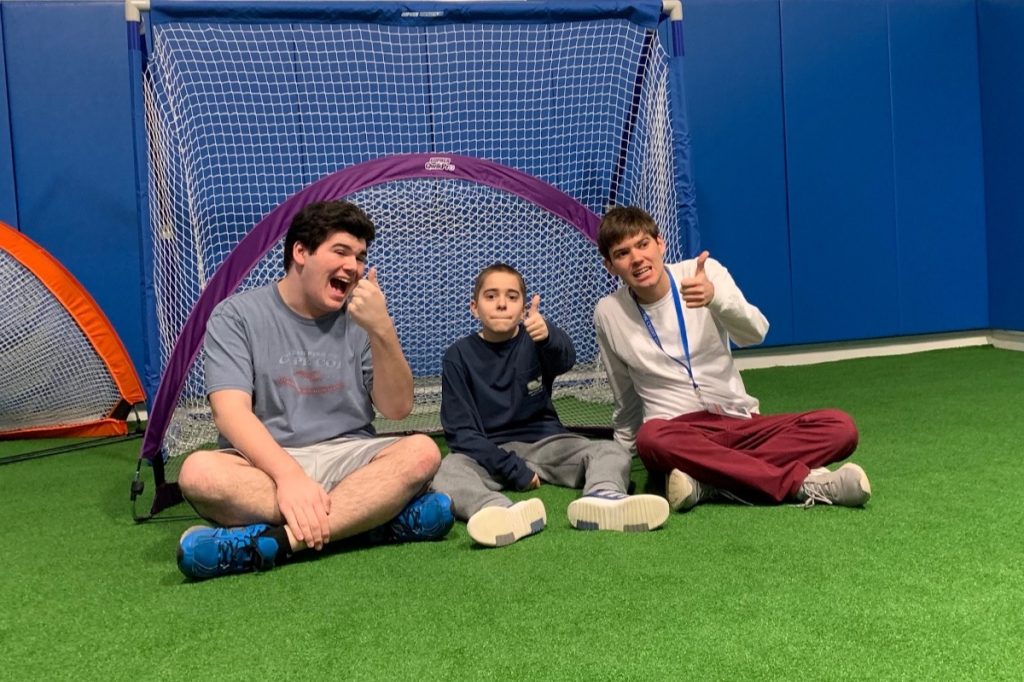 The Blue Wave Vision
The vision of Blue Wave is one of acceptance, fitness, and fun for both adults and children with developmental disabilities. Inside the new facility, members are able to explore an array of various activities. Adapted sports, open gym, yoga, art, and social skills classes are just some of the exciting opportunities at Blue Wave. The facility also offers after-school programs, parties, and special events for extra fun.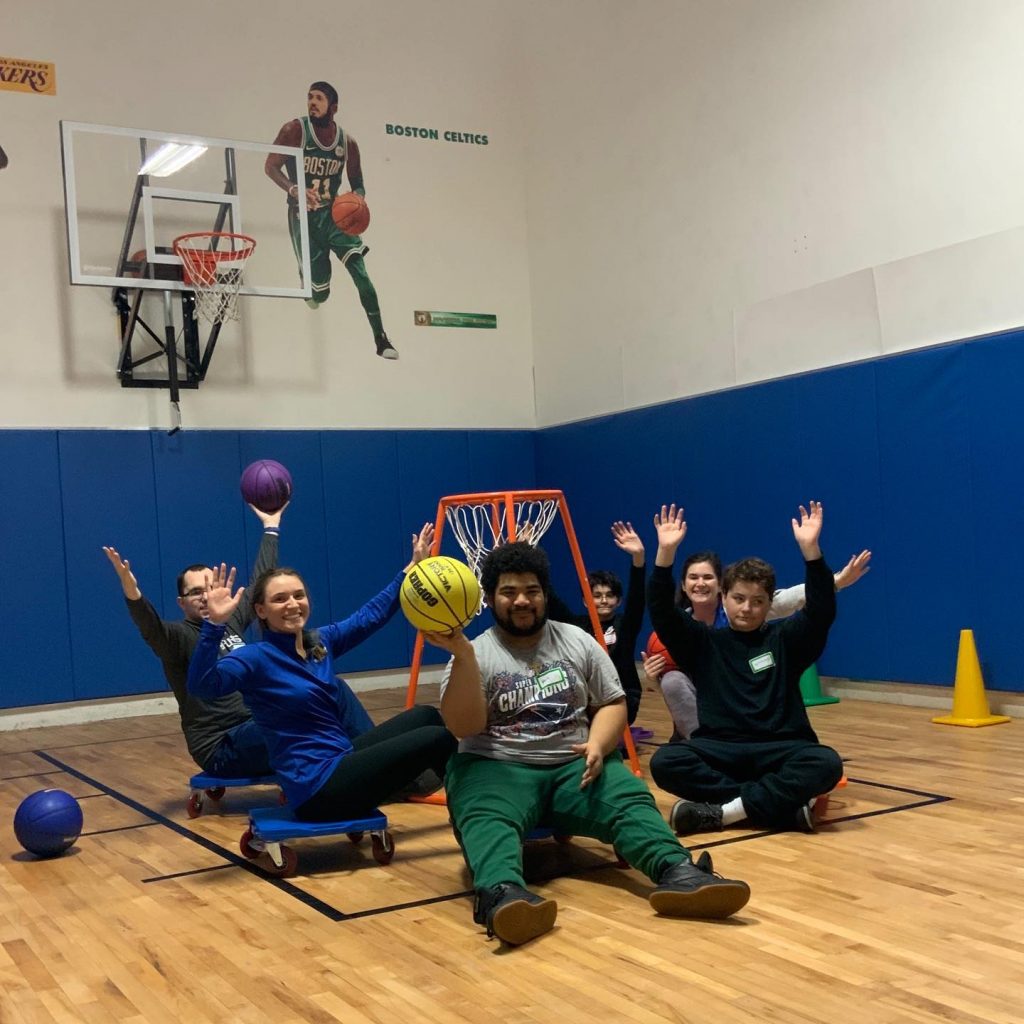 The Wristbands
Wristband Bros recently worked with Jen to create these beautiful #AutismAcceptance and Blue Wave Recreation wristbands. These wristbands are bringing awareness to autism acceptance, and they are bringing the Blue Wave members together during these difficult times.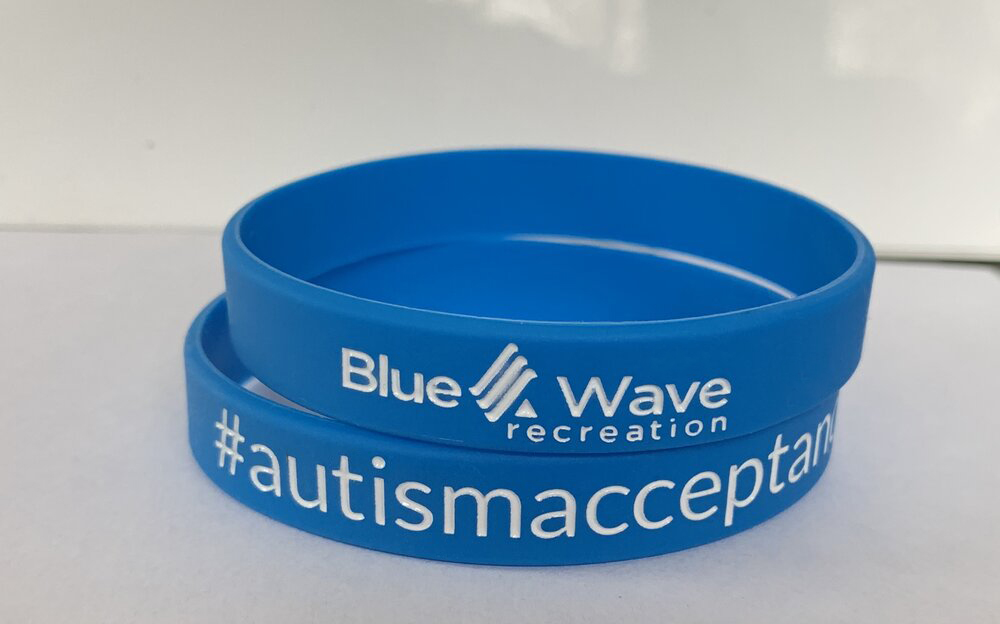 Unfortunately, like many other businesses, Blue Wave had to close its doors in March due to COVID-19. To support Blue Wave during this time, Jen & Joe started the Save the Wave fundraiser. With the support of their online community, Blue Wave hopes to keep its doors open in the future.
"Our goal is to come out on the other side of this and be able to reopen our doors to the many families in need of a destination that supports them and their children."

-Jen Falcone, Co-Founder of Blue Wave Recreation
We are honored to work with this amazing group of people, and we hope that the Blue Wave family can come together again as soon as possible!
Be sure to follow Blue Wave Recreation on their Facebook or Instagram.