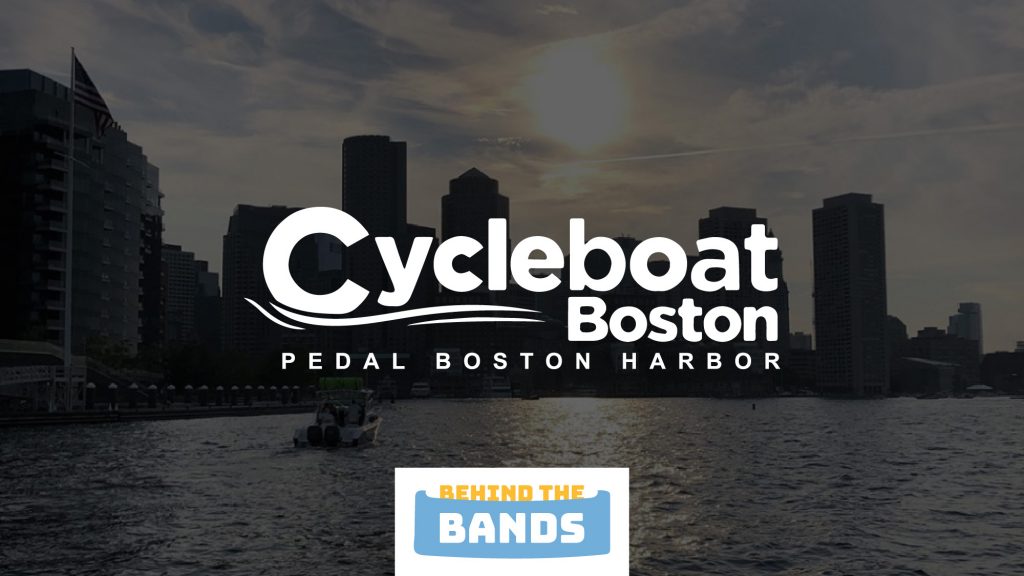 Warm weather, incredible views, and an ice-cold beverage of your choice. How good does that sound? This daydream can become your reality if you want to spend a summer afternoon in the city of Boston. Although the city is known for being cold most of the year, Boston is home to some incredible summer experiences. One of those experiences is called Cycleboat Boston.
Who They Are
Cycleboat Boston is the newest way to see spectacular views of Boston and have tons of fun in the process. Since 2019, Captain Ed and his crew have been running 1.5-hour charters around Boston Harbor on what's called a peddleboat. The boat is peddled and powered by a total of ten guests, making this experience a great way to have fun and burn a few calories. It's fully equipped with a motor in case you just want to relax and enjoy the views instead!
What They Do
What makes this boat tour different from the rest is the element of fun it brings to the table. Cycleboat Boston guests can bring their own food, beer, wine, water, or soft drinks on the tour. The boat provides ice chests mounted between the pedaling stations to keep anything you bring nice and cold. Hook up your phone for music, and it's a party on the water with a combination of exercise and scenic views! What more could you ask for?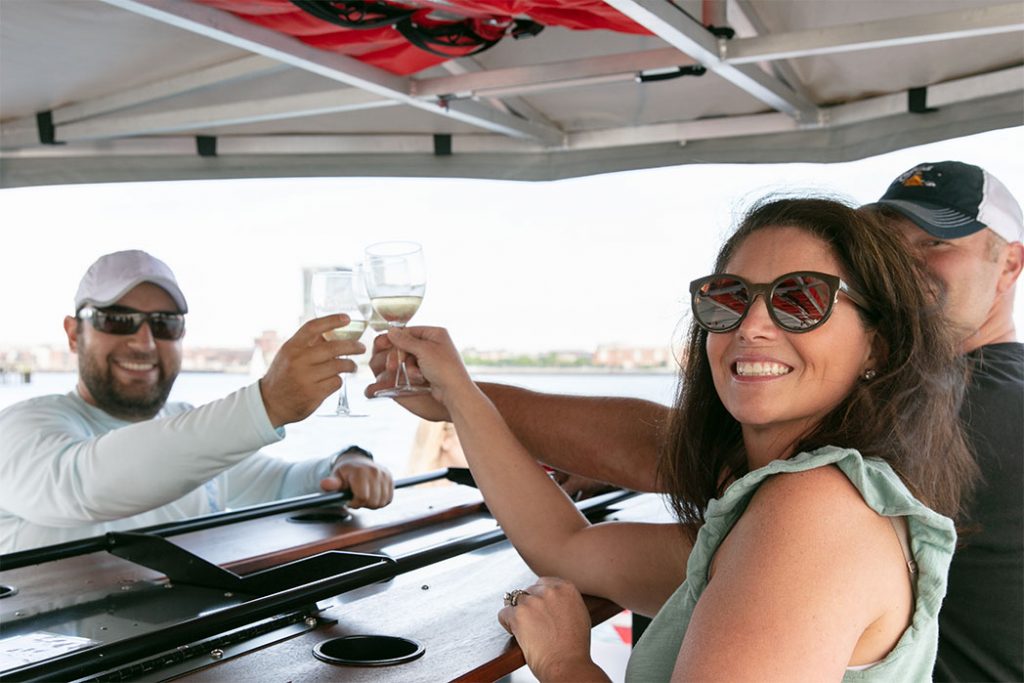 Whether you're a tourist or a local Bostonian looking for a fun way to spend an afternoon, this is an incredible experience to consider. The boat offers amazing views of Boston and some of its historic monuments. You'll see the Boston Tea Party Ship, Bunker Hill, the Charlestown Navy Yard, and more alongside a beautiful Boston sunset. It is the perfect day for a group of friends, bachelor/bachelorette party, birthdays, and everything in between.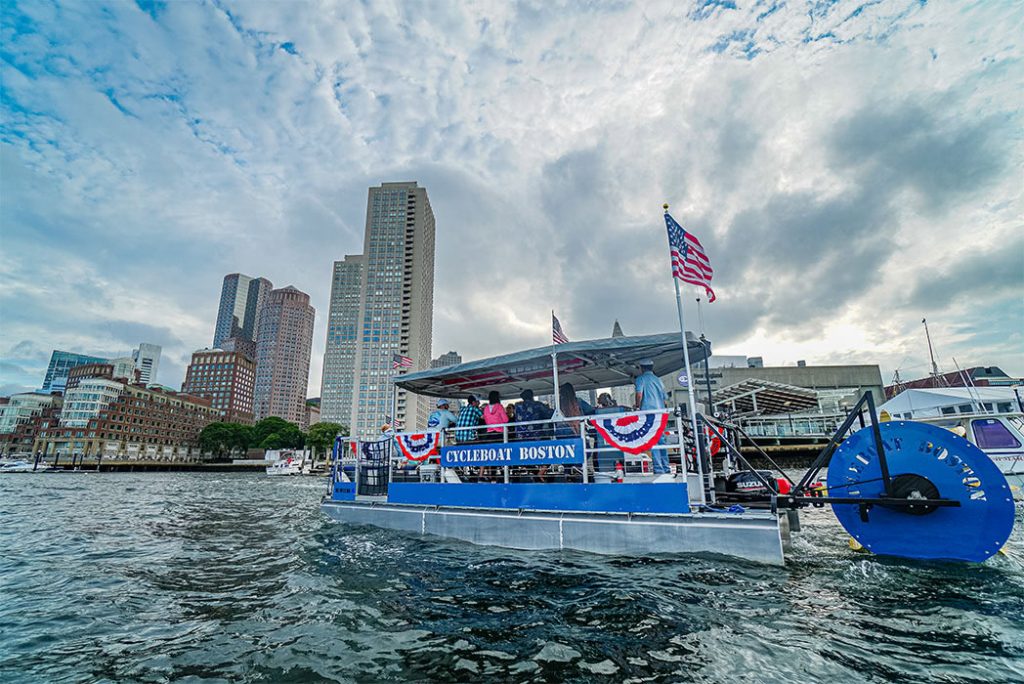 "This is the best new way to see Boston. 1) Get your friends and BYOB. 2) Get on Cycleboat & meet Captain Ed. 3) Turn on the music. 4) Crack a beer or pop a bottle. 5) Start peddling through Boston Harbor, under the Zakim bridge, and along an incredible sunset skyline."

LAURA E.
To make the experience more full, you can combine your Boston Harbor tour with lunch or dinner. Captain Ed can pick you up or drop you off at a number of local restaurants that are on the water. Enjoy a meal The Barking Crab, ReelHouse, or Pier 6 for some of Boston's best food and skyline views.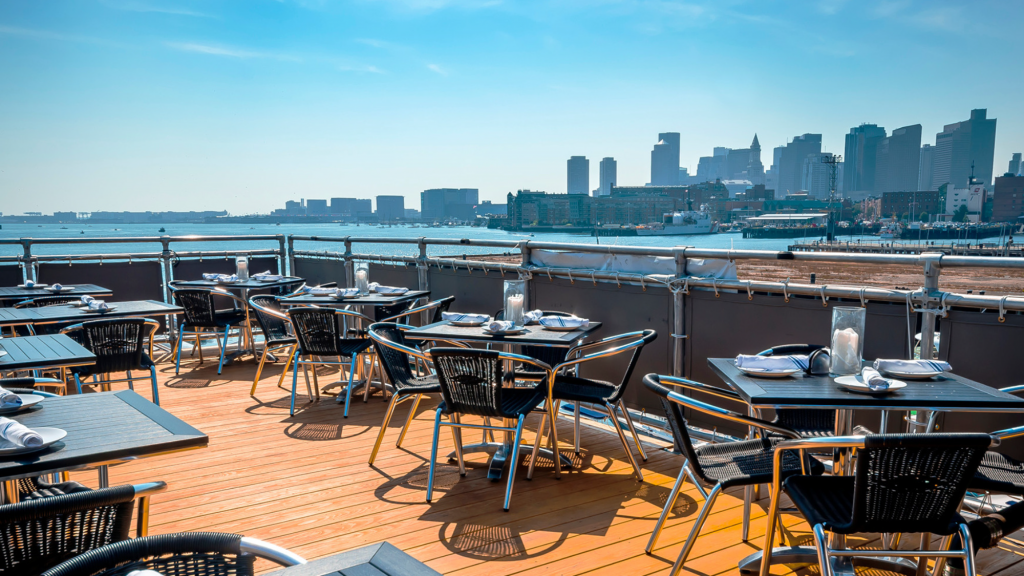 The Wristbands
Wristband Bros was happy to work with Cycleboat Boston and create custom wristbands to help promote their business. These wristbands are branded with their website and a message that says, "We cycled around Boston Harbor!" The wristbands are given to guests on the boat which helps provide an extra touch of personalization to their service. In doing so, the wristbands also serve as a way of promoting the business to future guests. It's a win-win for everyone!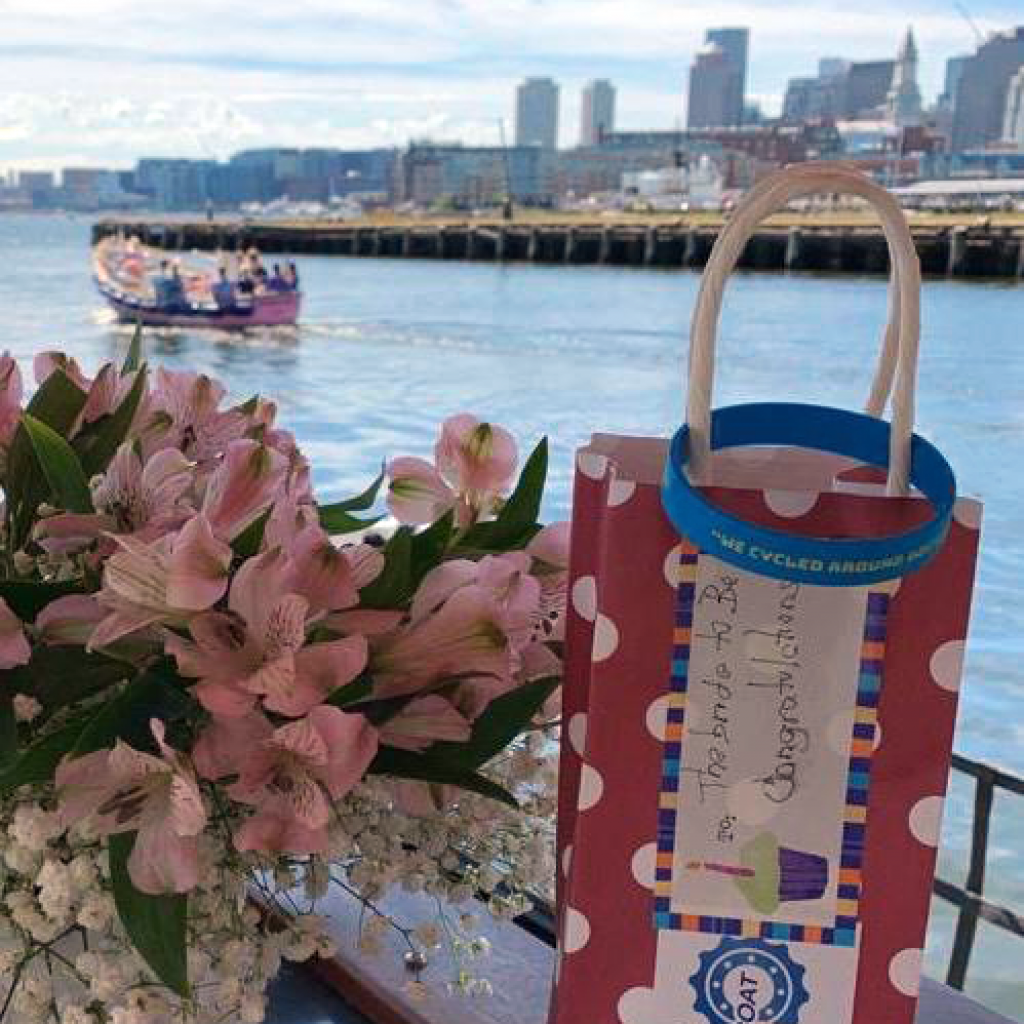 Thank you to Captain Jim Carozza for choosing Wristband Bros for this project. We hope that the Cycleboat Boston team will be able to resume business this summer in a safe manner!
Want to make your own custom wristbands? Click away:
Get Started
Be sure to keep up with all the latest news from Cycleboat Boston on their Instagram, Facebook or Twitter.