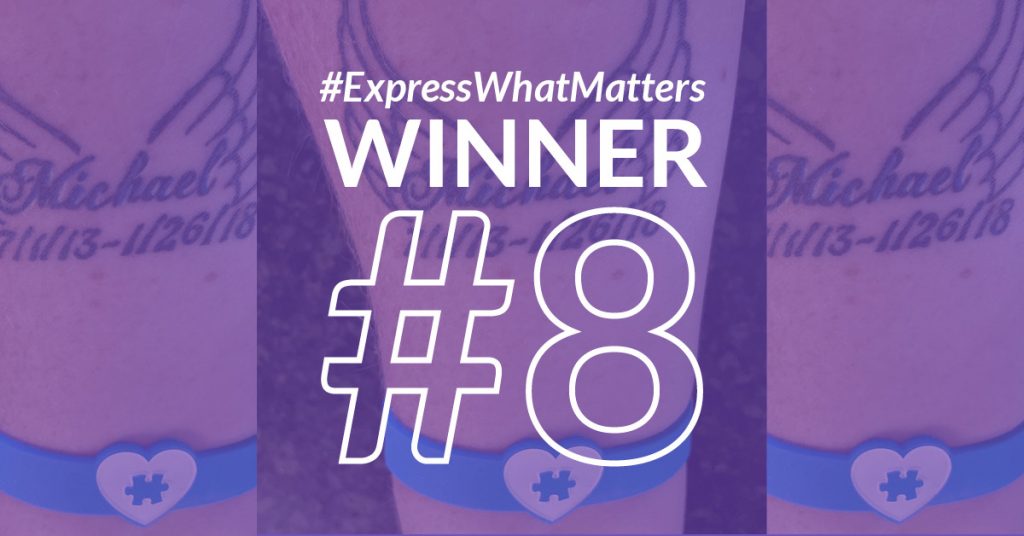 It's November 2nd, and you know what that means… We're giving away another $100 to a #ExpressWhatMatters giveaway winner! This month's winner is a mother who set up a foundation to help children with autism pay for college, in honor of her son.
Remember, winning is easy – just share photos of your wristbands with the tags #ExpressWhatMatters and @WristbandBros for a chance to win a $100 Wristband Bros gift card each month. » Giveaway Rules
The Michael Lorenzen Foundation was founded by Kellie Lorenzen after the tragic passing of her son, a young boy named Michael, who was born with autism. The foundation's mission is to help children on the autism spectrum pay for higher education. In their own words, "We want students on the spectrum to feel supported, financially and academically, as they move into adulthood." Autism effects roughly 1 in 59 children and they deserve to have as "normal" a life as possible.
Kellie and the foundation have created wristbands to help fundraise for their mission. We hope this post can bring some awareness to it and the gift card can certainly help pave the way towards more donations.