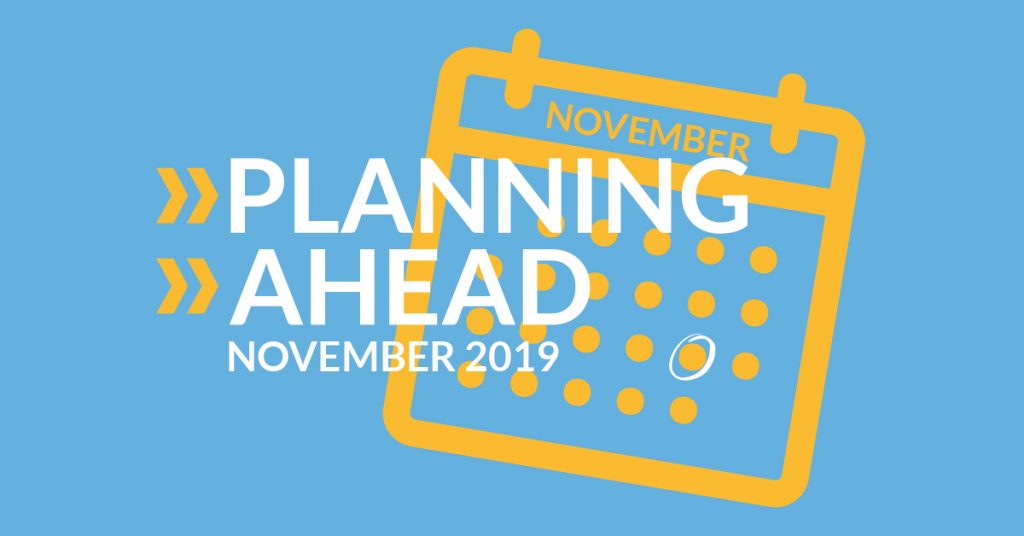 It probably comes as no surprise that a lot of our customers purchase wristbands to help generate awareness or raise money for charitable causes. We love that wristbands can be such a powerful tool for good! With that in mind, let us help minimize your costs. A big savings is our FREE shipping. To take advantage of that, all you need to do is order early enough (14 days in advance), so let's look ahead at the upcoming causes for the month of November.
November 2019 is an Awareness Month for the following causes:
Adoption Awareness Month
Alzheimer's Disease Awareness Month
American Diabetes Month
COPD Awareness Month
Epilepsy Awareness Month
Family Caregivers Month
Lung Cancer Awareness Month
Pancreatic Cancer Awareness Month
Recycling Awareness Month (Speaking of which… Did you know we offer wristband recycling?)
Stomach Cancer Awareness Month
These #GivingDays are also in November:
Start designing your wristbands for these great causes and take advantage of our FREE shipping by ordering at least 14 days in advance!
Did we miss any important causes or dates? If so, let us know!