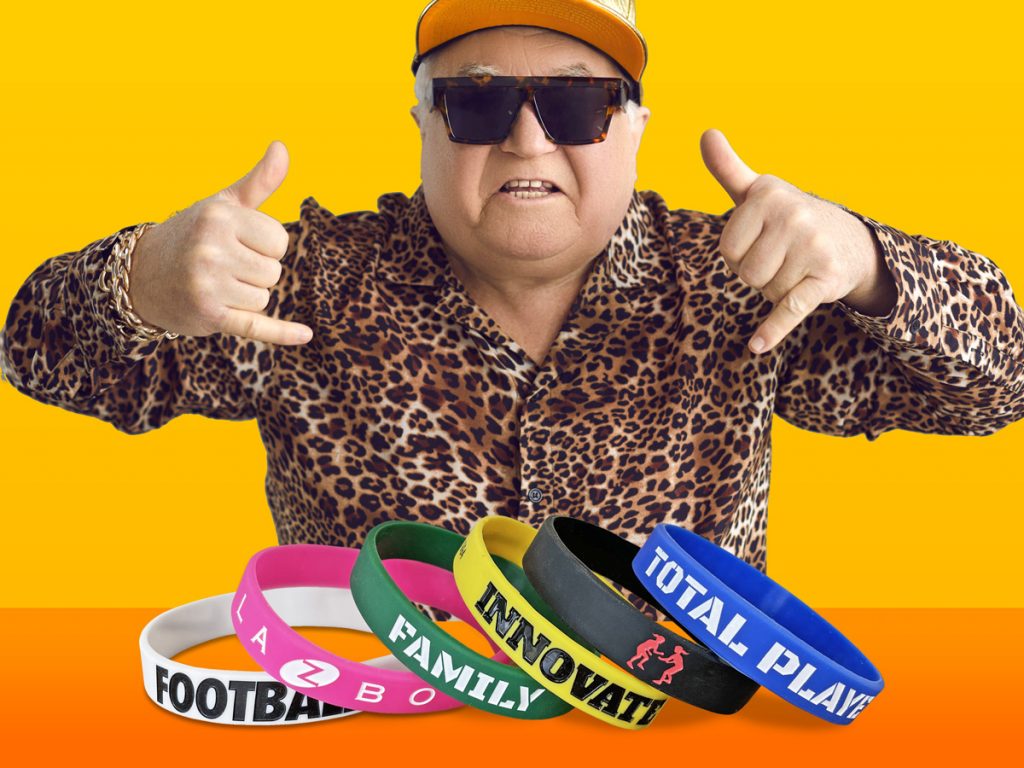 (Jk. That's not me. That's an old man in a cheetah shirt.)
But really… I'm this guy: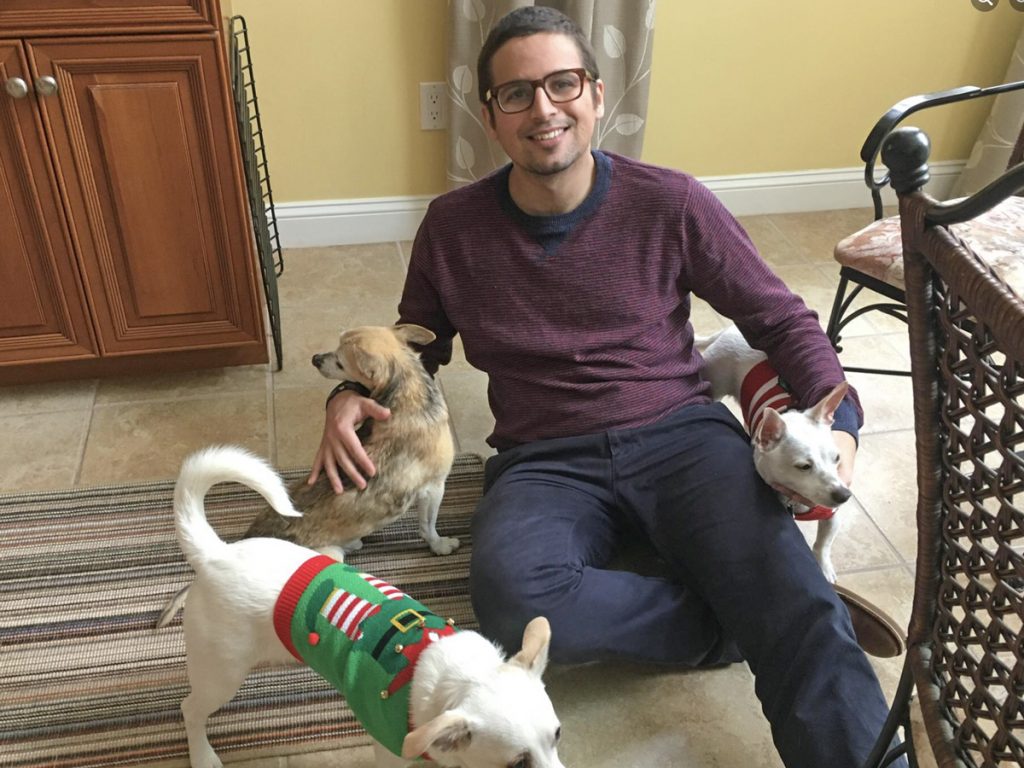 Who better to lead you on your journey of wristband knowledge than me, eh? A lover of dogs. Not wearing anything cheetah patterned. Young-ish. I'm perfect!
(Oh – The name's Sean, by the way. One of the co-founders of WristbandBros.com).
So tell us, Sean. What are these darn silicone wristbands you're selling?
First off, let's get an image of a silicone wristband on a wrist, shall we? Pulling from the deep files. Uploading… Still uploading. Ah! Here we go: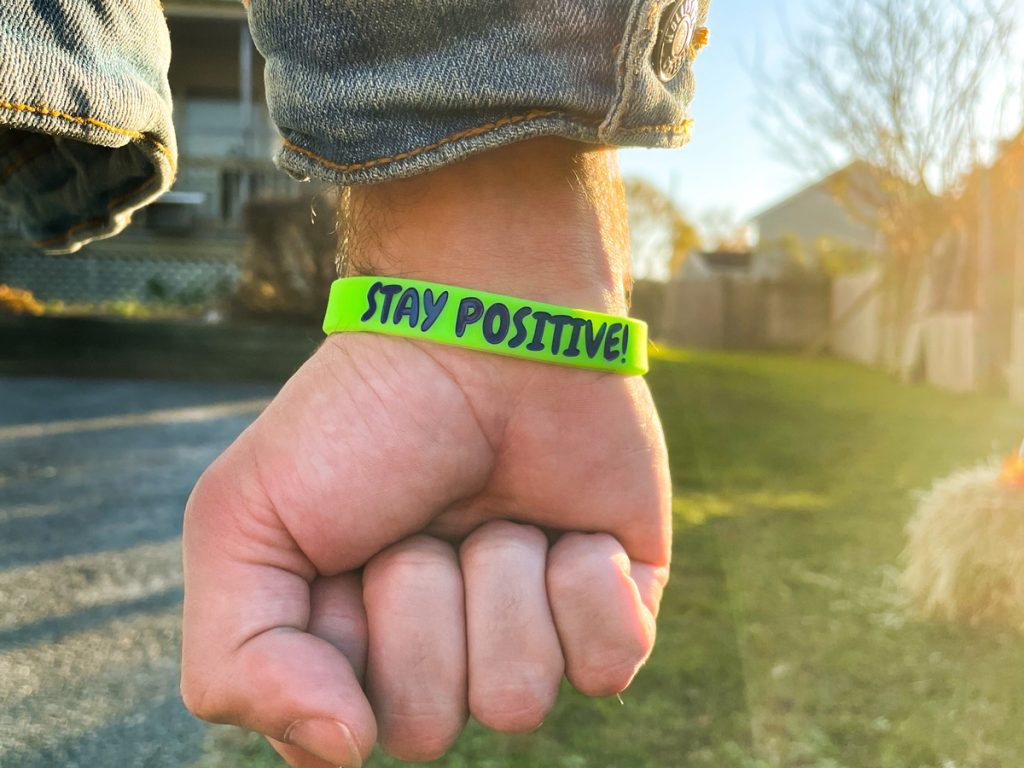 Love it! Great message, dramatic pose. The sun kissing the band just right. Now that's a silicone wristband photo. Pure fashion, pure class.
That particular wristband is our most popular style: The Classic Wristband. It's 1/2″ wide and the print is engraved into the band and then filled with an ink. This style of wristband is used in promotional events, fundraising, and awareness campaigns. We've printed literally millions of this style of wristband for more than 100,000 happy customers.
Some quick things to know about our wristbands:
We offer a variety of styles to fit your unique project. Check them out here.
Wristbands work well for fundraising. Look at our price points to see why! You can buy these for pennies on the dollar and resell in a fundraiser setting for $5 (or more) a piece.
They are super easy to design. Choose your color, font, add a message and maybe include some artwork, too. If you want an icon on the band, we have tens of thousands of free options to choose from!
Promoting a business? Imagine giving these out to each of your happy customers. It's like a business card they wear on their wrist. Genius!
People will wear these for months and, in some cases, for years (seriously!). With our debossed and ink filled print style, you'll never have to worry about the wristband wearing down, either.
You know what you need? Another taste of silicone! Boom: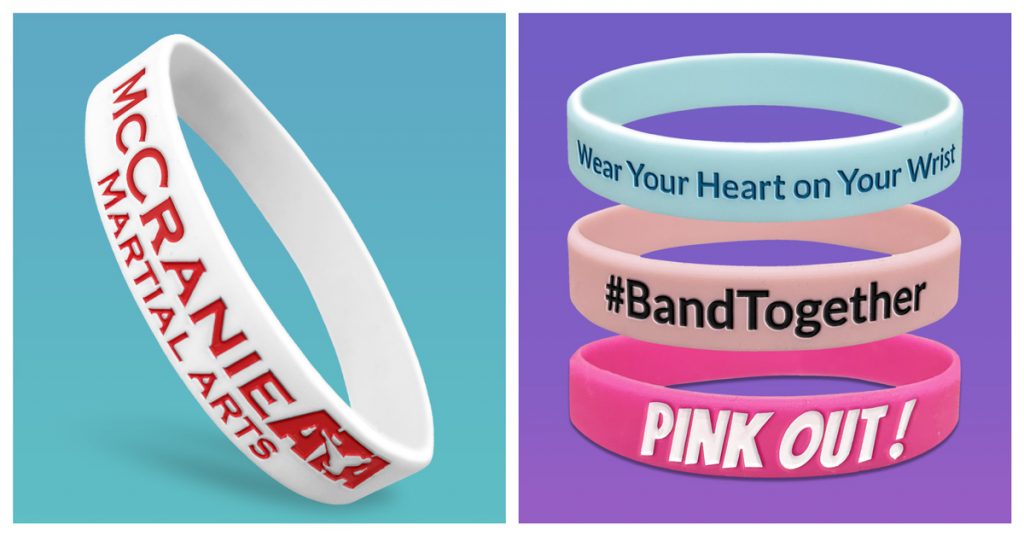 The wristband on the left is an example of what you can do for your business. Slap your logo on there and help your biggest supporters… SUPPORT YOU! And those bands on the right? Perfect examples of fundraising and awareness style wristbands with important, heartfelt messaging printed directly into the silicone!
Quick, quick – Dish some more silicone facts!
Material: 100% Silicone
Ink: Silicone-based ink. (It's the secret to keeping it sticking to the silicone, duh!)
Available Print Styles: Debossed Only (engraved with no ink), Debossed & Ink Filled, And Screen Print (printed flat on the surface).
Latex? Heck no! Silicone only.
Our Youth size is 7″ around, the Adult is 8″ and the Large is 8.5."
If you've got artwork you want to upload, we can do that! Or design your entire wristband using our online design tool. We leave that decision to you!
Congrats! You've passed silicone wristband 101. Stayed tuned for future courses.
Oh and… Go design a wristband already!