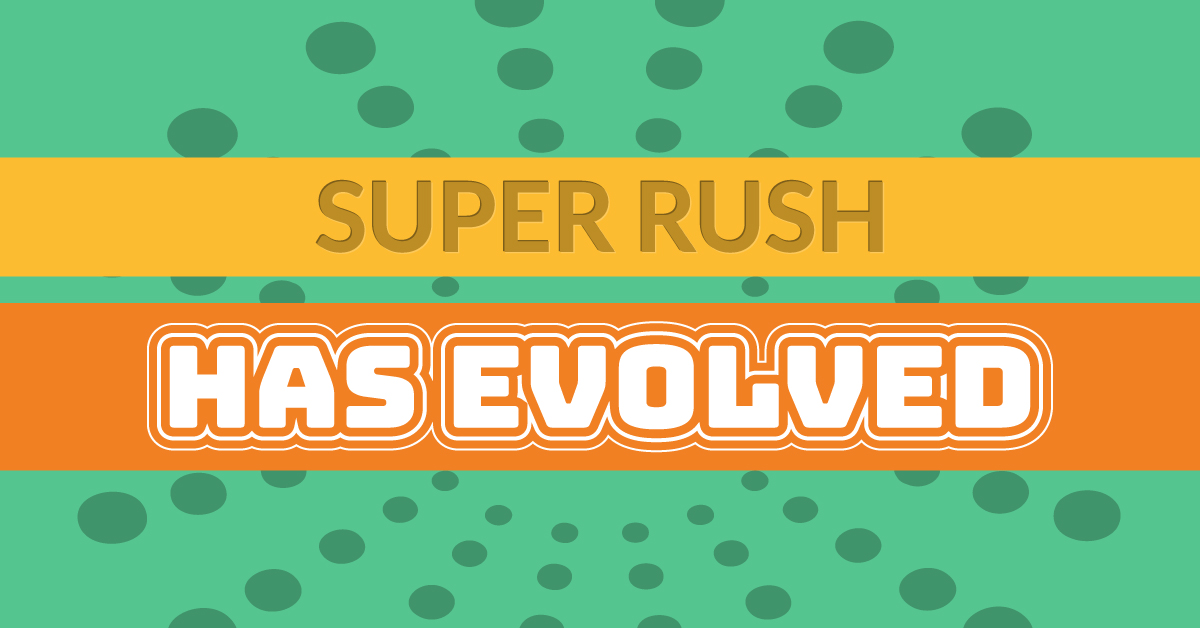 We know that sometimes you need your custom wristbands, and you need them fast. For those situations, we offer Super Rush wristbands that will arrive to your door within 3 business days. However, there was a catch. In order to produce them quickly we couldn't print them with ink. Today that changes.
Flat Printed Super Rush Wristbands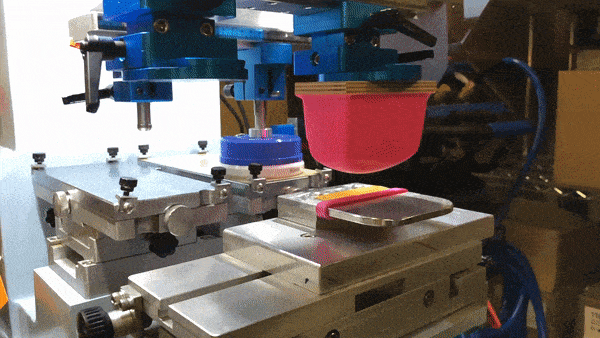 In the past, our Super Rush wristbands did not include ink colors and were engraved only. No more! We have invested in specialized printers that will allow you to flat print your designs directly on to your wristbands IN COLOR. Same fast turn around time with an even better product? Talk about bringing our Super Rush customization to a new level!
While we get up and running, there will be a limited ink and wristband palette to choose from. Keep an eye out for expanded customization options in the near future. Until then, if you need great looking wristbands quick, you know who to go to.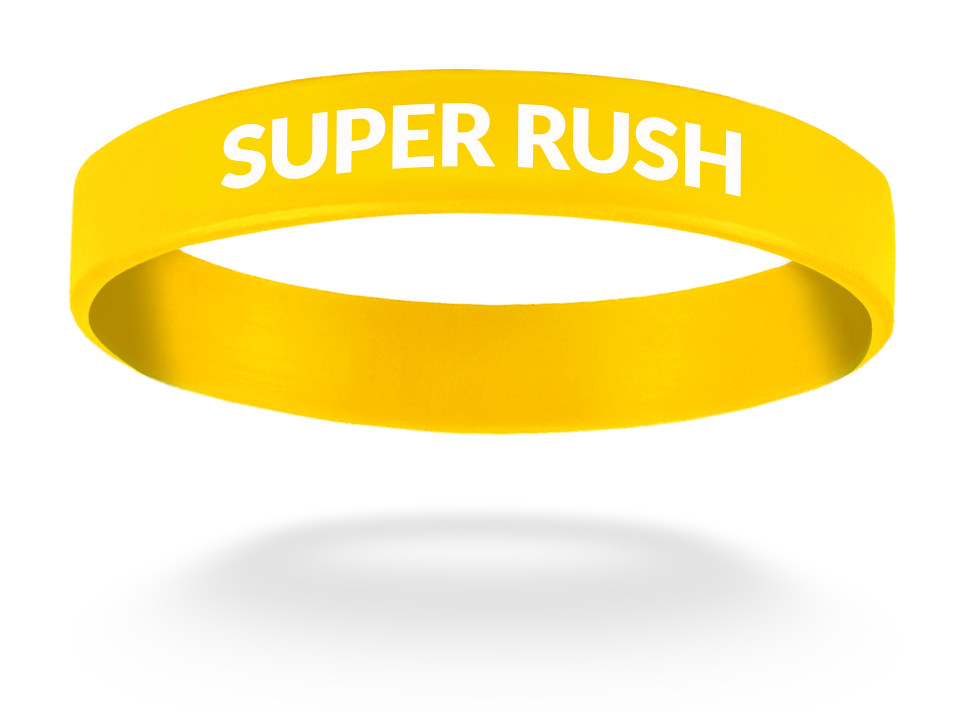 Begin a Super Rush Design