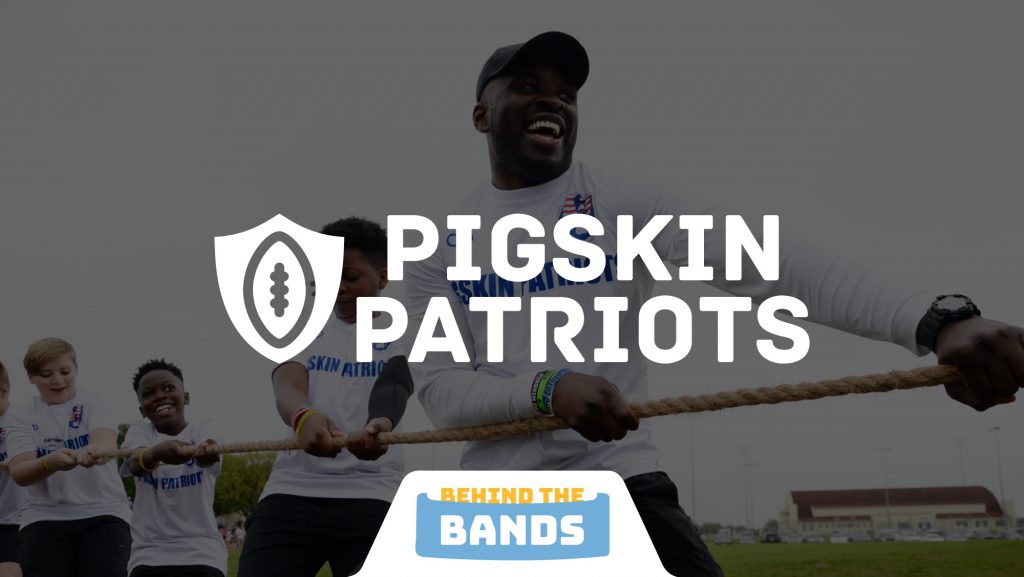 Playing sports is one of the best ways to stay active. More importantly, sports teach us lessons that we can apply to our lives outside of the game. Those lessons are invaluable, and they are a huge part of the mission behind the Pigskin Patriots.
Giving Back
The Pigskin Patriots are a 501(c)(3) non-profit organization dedicated to giving back to US Military families. By hosting free football and cheerleading camps, the organization provides military children with fun and unique learning opportunities. The goal is to help children practice the important values of leadership, integrity, discipline, and teamwork.
Where It Began
Pigskin Patriots was founded by former NFL player and current Buffalo Bills wide receiver coach, Chad Hall. After playing high school football in Atlanta, Chad received a great offer to attend the Air Force Academy. With this decision, Chad's primary goals were to get a top-tier education and to play Division 1 football.
Hall went on to be a three-year starter at running back, achieving All-American honors for his performance on the field. After graduating in 2008, however, Chad was immediately stationed in Salt Lake City to serve in the Air Force. During his service, Chad still dreamt of playing in the NFL. He put his country and job first, but he spent all of his time pursuing that dream.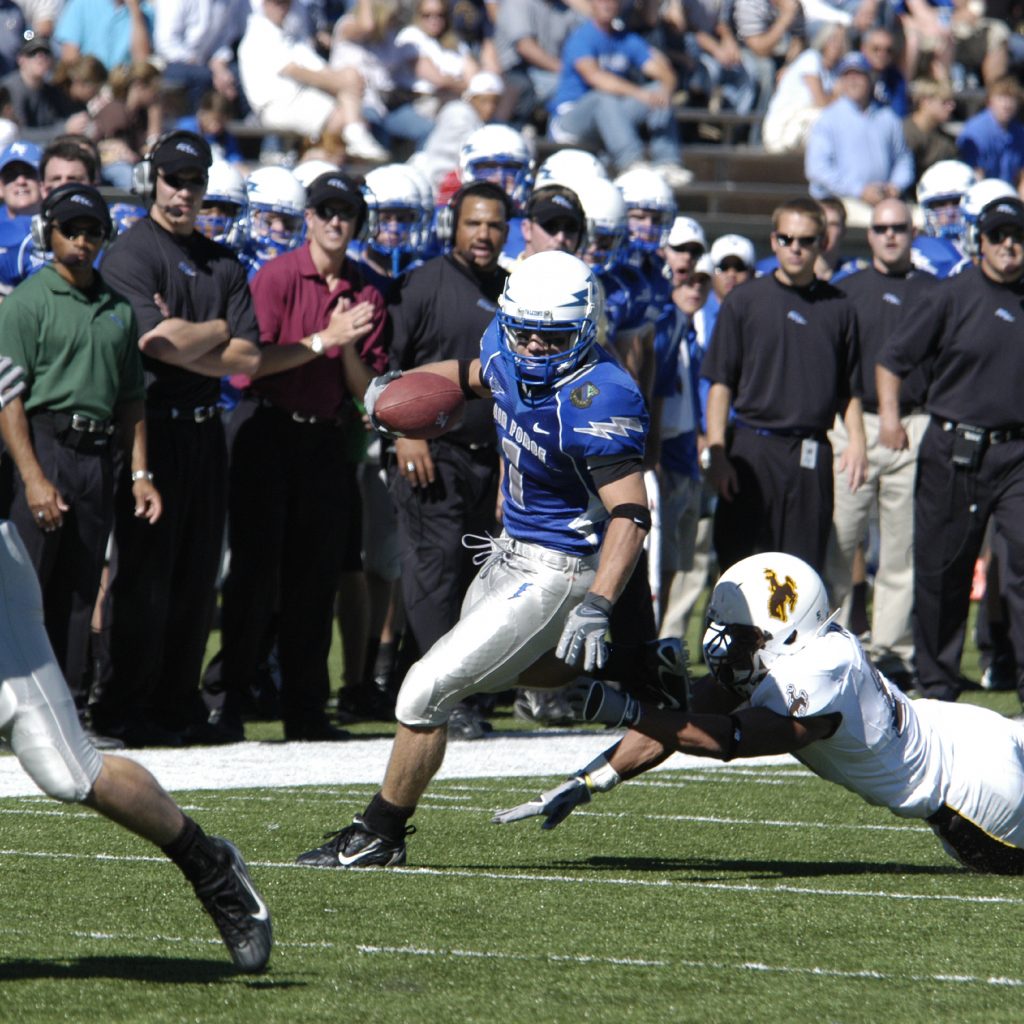 After two years of service, Chad's dream came true when he was released by the Air Force to play professional football. His initial contract was signed by the Philidelphia Eagles where he scored his first touchdowns as a wide receiver. He later went on to play for San Francisco, Kansas City, and Jacksonville. Currently, he is the Wide Receiver coach for the Buffalo Bills.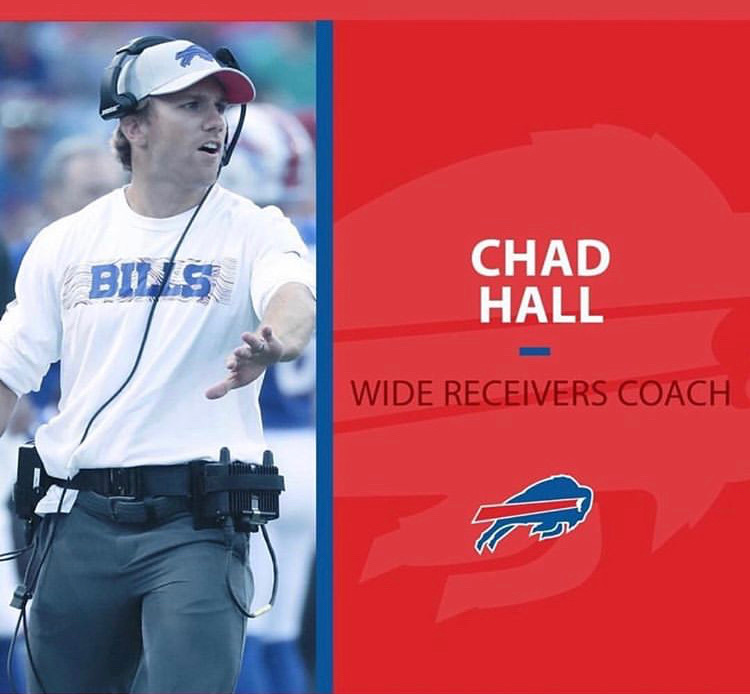 The Future
In addition to his responsibilities on the field, Chad is working hard to be a team player off the field with the Pigskin Patriots.
"While serving in the military, I was privileged to get to know many military families. These families and their commitment to our country created a lasting impression which is what drove the creation of Pigskin Patriots. Pigskin Patriots will create a much-needed morale booster on military installations and positively affect the next generation of American warriors."

-Chad Hall, Founder of Pigskin Patriots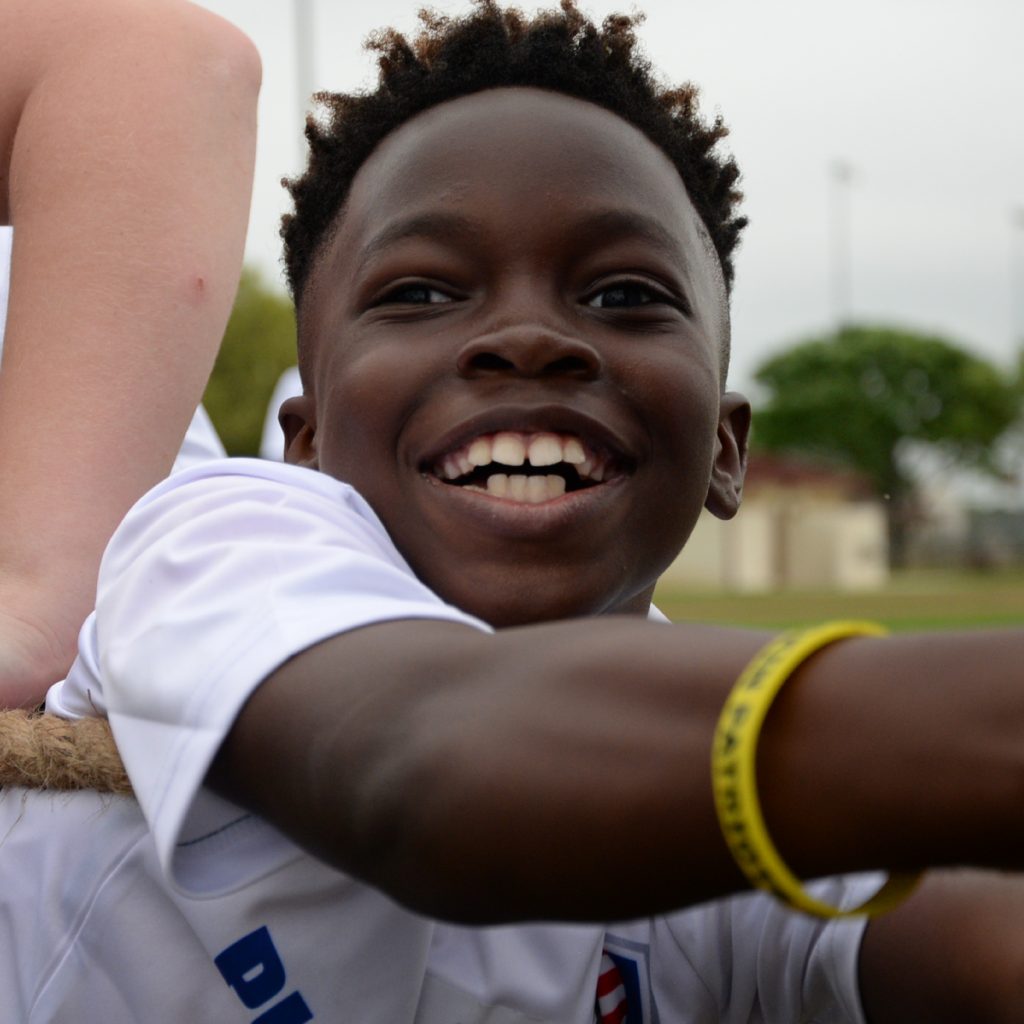 Chad and the Pigskin Patriots have put on five camps at five different locations across the United States. At each of the first 5 camps, the organization averaged over 150+ military kids attending. This is just the beginning, and the organization is looking forward to much more success in the future.
The Wristbands
WristbandBros was happy to work with the Pigskin Patriots to provide wristbands for over 1,000 camp attendees. These wristbands served as a token of memorabilia and as a way to keep the camp organized into groups.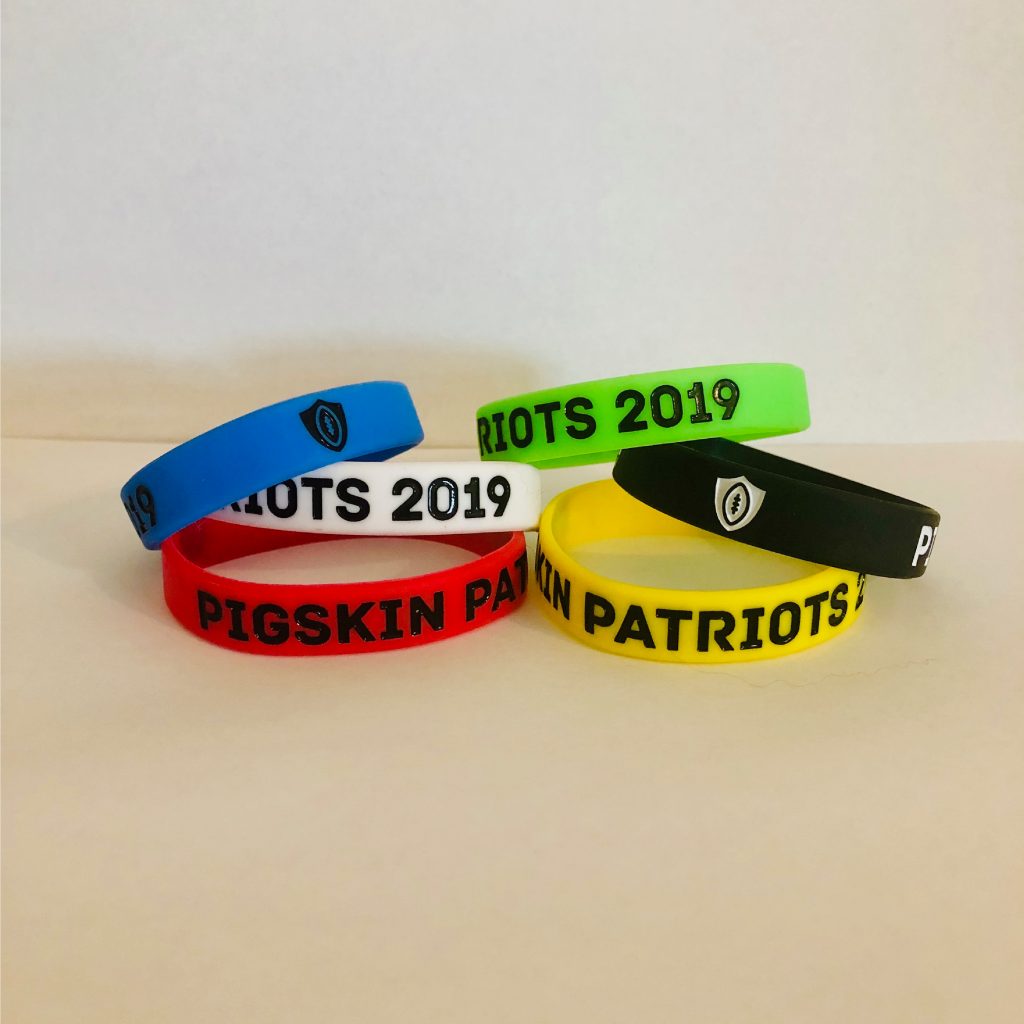 "Not only were the wristbands fun, well designed, and durable, but they also aided our staff in separating the campers into age groups. This allowed for successful and organized camps. Needless to say, we love WristbandBros and we hope to continue partering with them for many years to come!"

Brittany Bird, CEO of Pigskin Patriots
Want to make your own custom wristband? Click away:
Get Started
Be sure to keep up with all the latest news from the Pigskin Patriots on their website or Instagram.