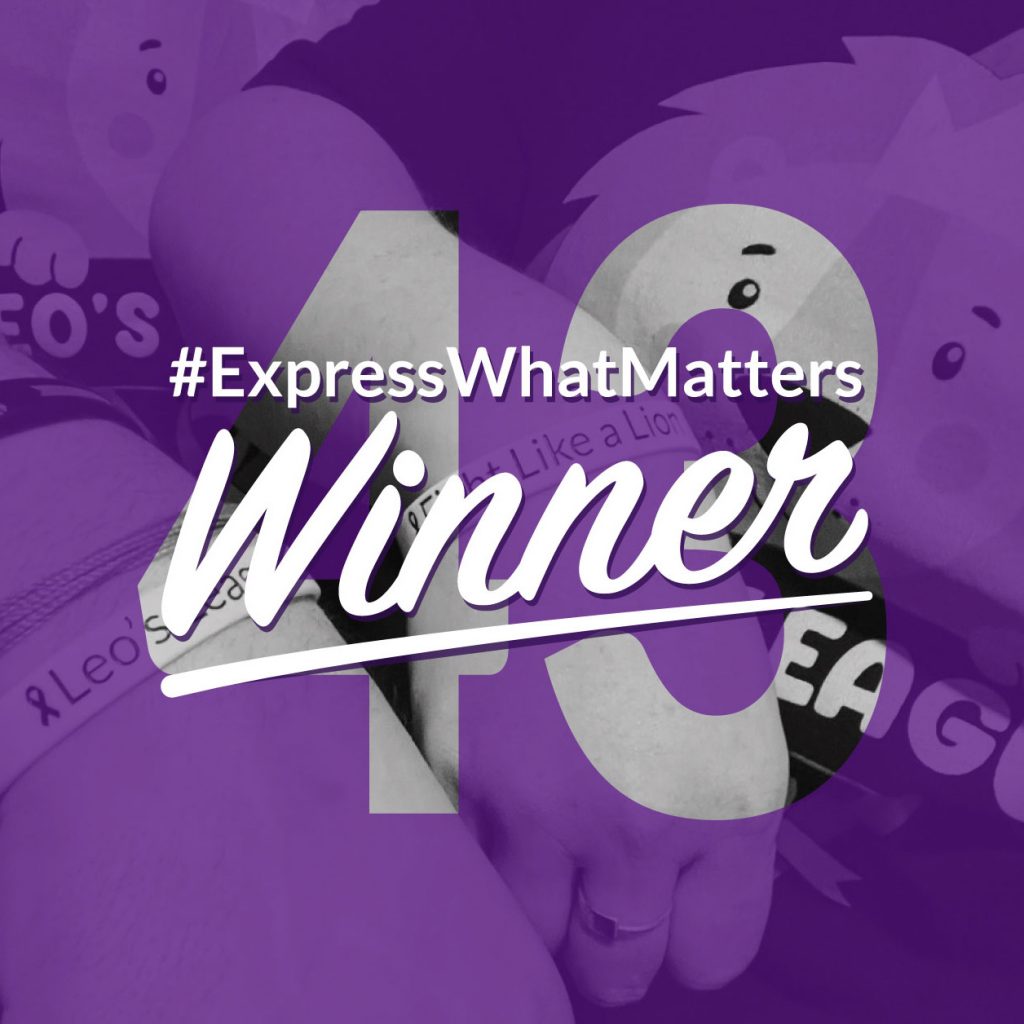 We just woke up from our holiday hibernation and realized it's a new year already!? Well then… Let's hurry up and announce 2022's final #ExpressWhatMatters winner!
PS – Read on to learn how you could possibly be the first person to win a $100 gift card in 2023.
Before we get to that, remember to enter for your chance to win a $100 Wristband Bros gift card!
Entering is simple. All you have to do is:
Post a picture of your wristbands on social media (Facebook, Instagram or Twitter)
Tag #ExpressWhatMatters and @WristbandBros
Bam! That's it. We pick a random winner every month. On that note…
Congrats to Andrea from Pennsylvania!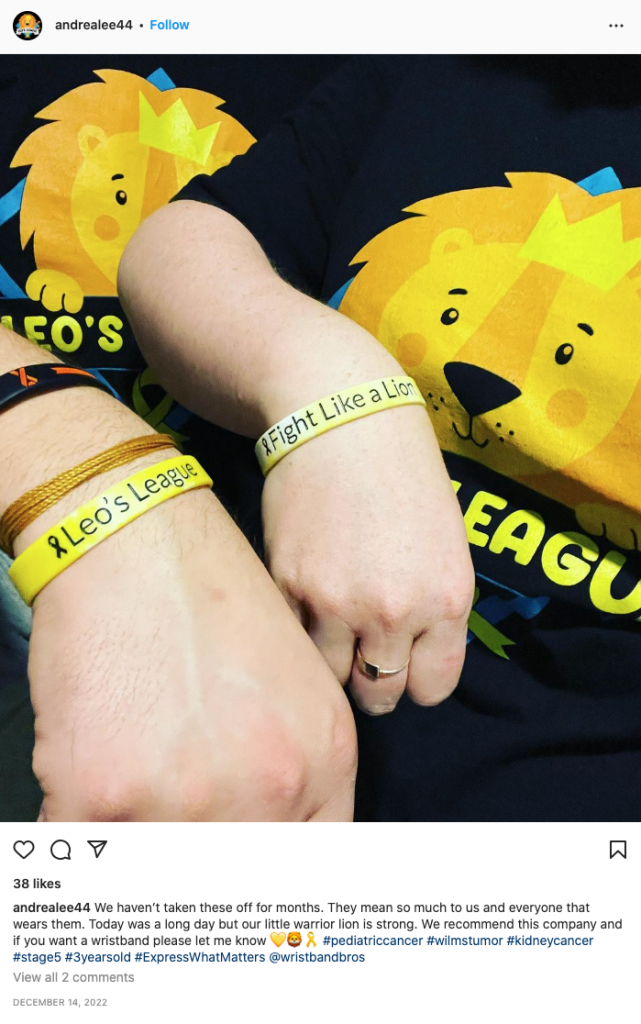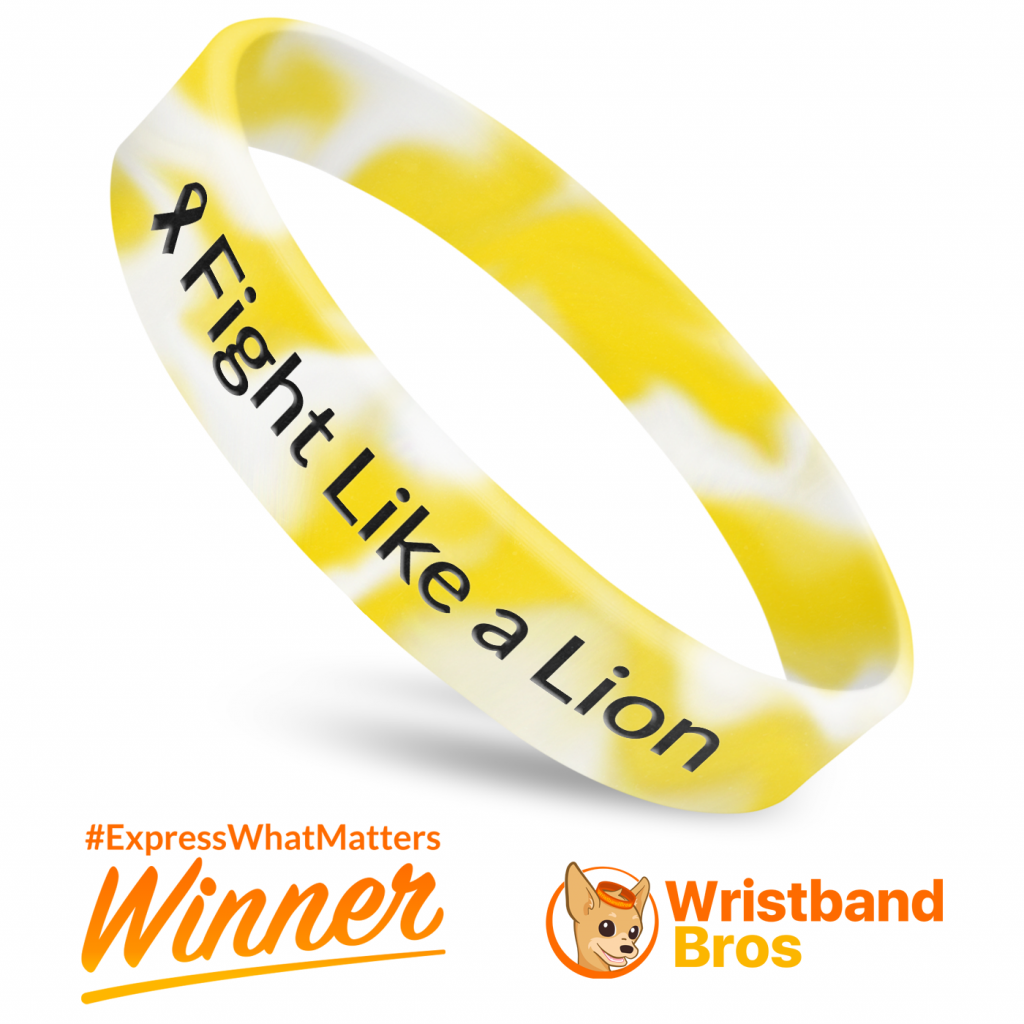 Andrea designed our color swirled Classic 1/2 Inch wristbands to support her son in his fight against kidney cancer. We're sending well wishes his way! Hopefully this gift card can help you continue to raise awareness and spread positivity!