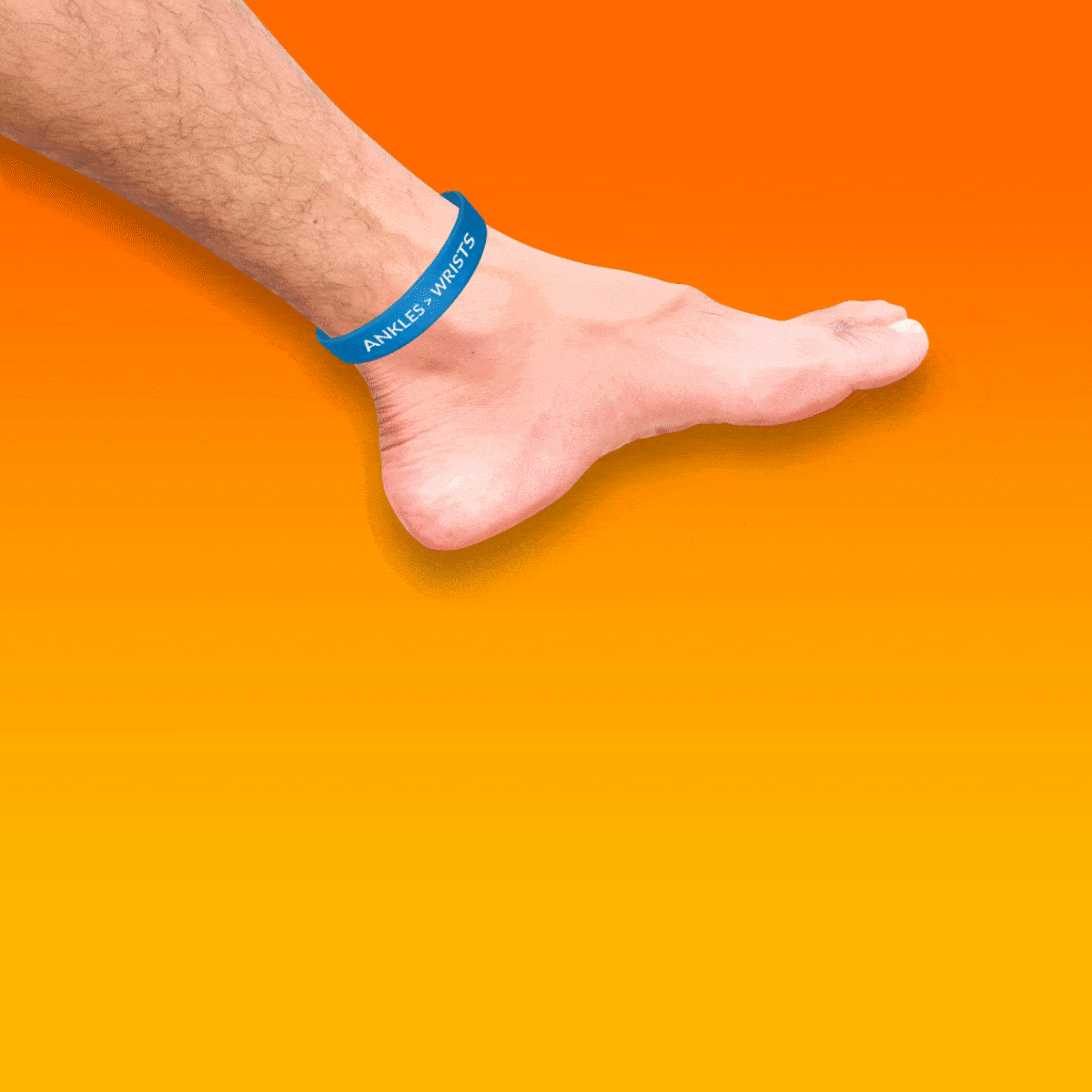 Sometimes a business comes to a point where it needs to make the decision to continue down the path it is on, or pivot in hopes of finding even greater success. Today, we want to share our new direction with you. Wristbands are cool… But anklebands are the next big thing.
Ankles: The wrists of the feet.
That's right… Anklebands. We know it sounds strange, but there are times when you need to make drastic changes to stay ahead of the competition. And when they go wrist-high, we go ankle-low:

Ankleband Bros intend on being the absolute leaders in ankle swag. Anklebands for birthday parties, anklebands for bat mitzvahs, anklebands for anniversaries, anklebands for bachelor parties…
The point is, if there is an ankle around, we're gonna' put a band on it!
PS: Today is April 1st. Just sayin'.