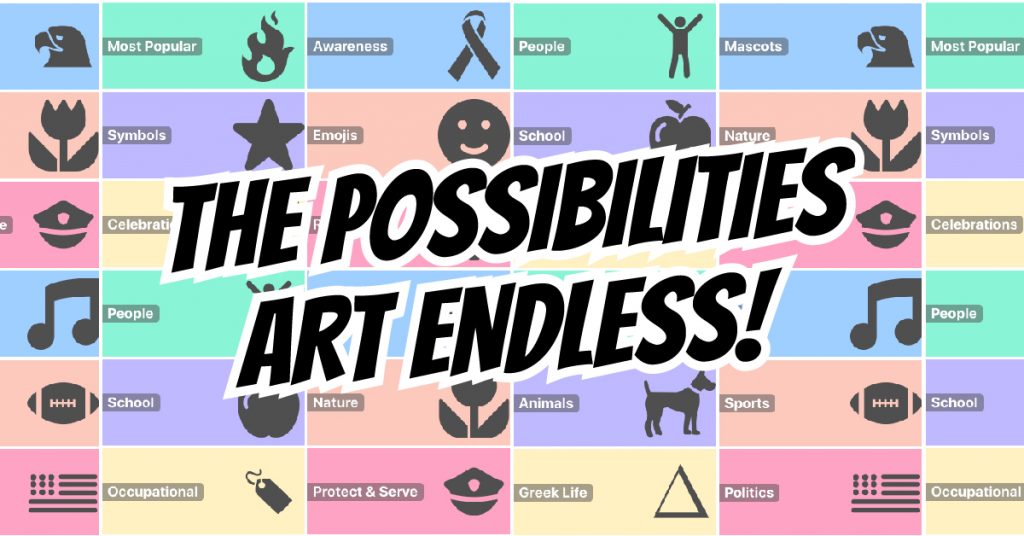 Your ability to create awesome custom wristbands just got a major boost! We're excited to announce that an expansive library of artwork has been added to our online wristband designer.
Now, in addition to your own text and custom art, you can choose from a seemingly endless supply of pre-made artwork to take your wristband designs to the next level. It's simple! Just start a new wristband design and follow the steps below to see what we're talking about.
It's easy to add pre-made art to your wristband design!
Once you've selected your wristband style and silicone color, you'll reach the Customize Your Wristband section. Here you can input your text, choose the ink-fill color, and add pre-made art to your design. In the image below, the orange box highlights the 4 locations that you can add art to your wristband: to the left and right of the front message, and the same for the back message.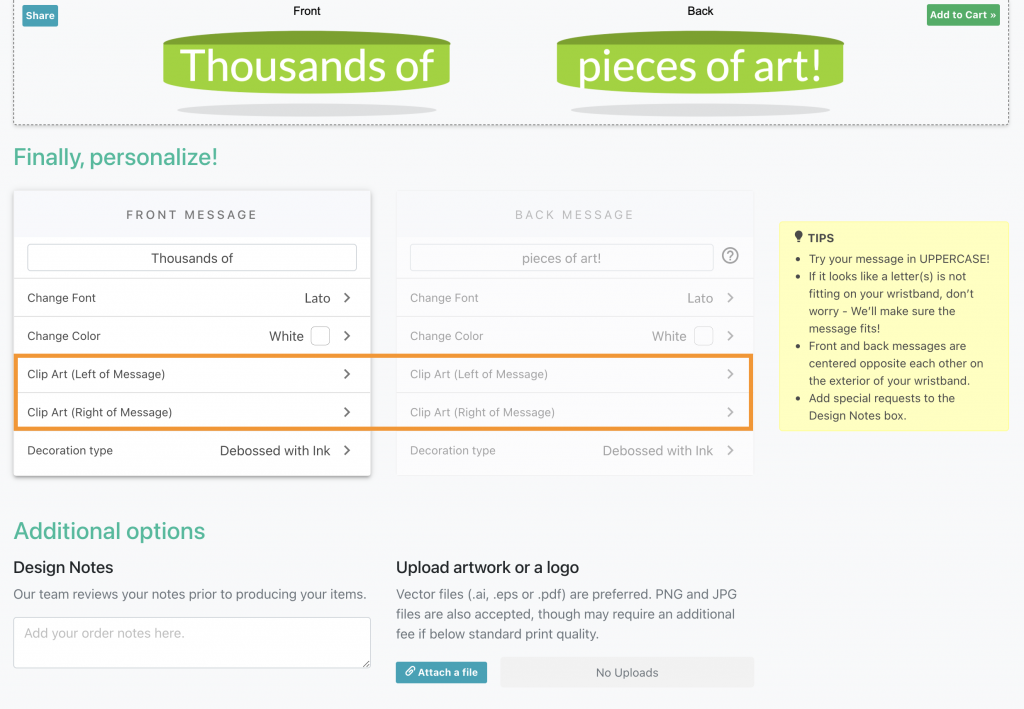 After you choose the location, a pop-up window (depicted below) will open with a search bar at the top and art categories for you to choose from.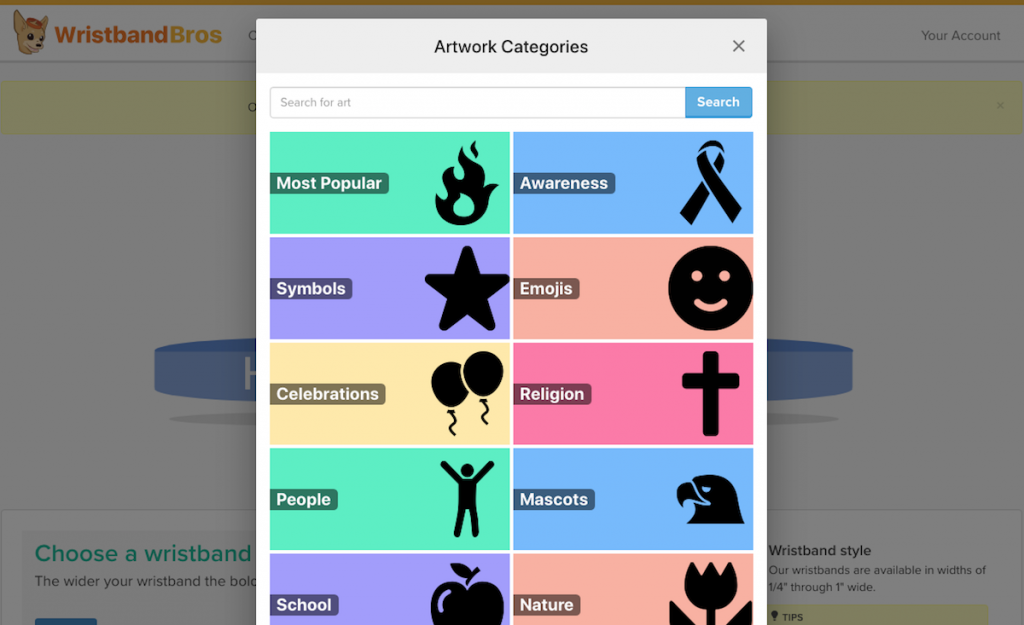 And that's it! Search for whatever you have in mind, or browse to your heart's content. Just click the art you want and it will appear on you wristband design. Afterwards, if there's anything you can't accomplish within our online designer, just make mention of it in the Design Notes section and we will try to make it happen. Happy designing!